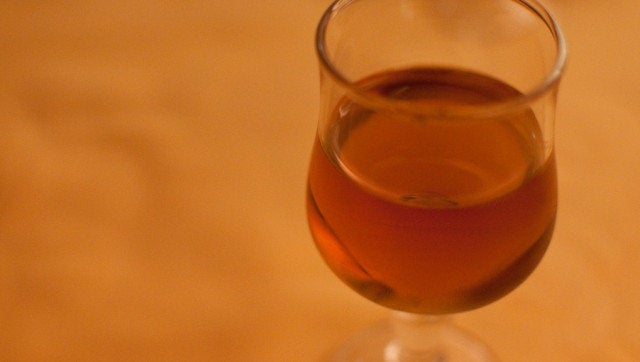 Something exciting is happening in the Santa Ynez Valley. Beyond its rustic beauty, exceptional climate for growing fruit, steadily improving wines, and somewhat superlative location to Santa Barbara and to the metropolis of Los Angeles, it now appears to be poised on the launch pad of cultural relevance. Beyond the feature film Sideways that introduced the valley to pop culture in 2004, I'm referring to something more organic, the next iteration in its evolution. Attention storm chasers, there's a tempest brewing. To borrow Malcolm Gladwell's phrase, the Santa Ynez Valley may be teetering on a "Tipping Point."
Over time I've learned to trust my instincts with regard to burgeoning areas that capture my attention, resonate at odd hours in my imagination, and subtly fuel the desire to dive deeper. As of late, I've asked myself a number of times, has something actually changed in the SYV or am I now simply switched on? Only history can validate this thesis but I'm betting that the subtle energy currently propelling the Santa Ynez Valley forward will prove to have made an outsized impact in shaping its near future.
Comparatively, I feel similar about the SYV to the way I felt about Montauk when we surfed and hung out there in the mid '90s. By no means was Montauk a discovery, nor considered cool, but the change that occurred during that time were the people that began to care about Montauk, the businesses they opened, and the message that they began to propagate to the world about their experience. A more obvious comparison may be Sonoma 30 years ago given the raison d'être of both areas is the cultivation of wine within easy driving distance from two of America's greatest cities.
Undoubtedly many individuals have invested heavily in the SYV, acting locally, and continue to do so each day making meaningful contributions. The following, however, are a few that have had a meaningful impact on my building excitement for the area.
My best example of the emerging archetype of the SYV is embodied in a simple restaurant and the personality behind it: Bell Street Farm; owned and operated by Mr. Jamie Gluck, an ex ad-man from L.A. Having opened in August 2011, Bell Street Farm, located on the corner of Main & Main in Los Alamos, a tiny western town in the northwestern portion of the valley is a game-changer. Bell St. is a friendly bistro and marketplace of smartly curated offerings, a celebration of all things local, small-batch and organic. Honest and indie spirited, Bell St. is about perfecting the art of simplicity with a dash of panache. Open conspicuously un-commercial hours, Friday through Monday 10 a.m.-6 p.m., Mr. Gluck, omnipresent in his signature cowboy hat, is a meaningful cultural fire-starter. Similar to the way Gjelina, a Venice Beach restaurant captured lighting in a bottle on Abbot Kinney Blvd, Bell St Farm will become a beacon for the valley, a filter for the new wave.
There's better wine to be had around the SYV than the respectable limited-production biodynamic wines offered at Demetria Estate, but Demetria manages to stand out from its competitors by delivering a truly unique family-run vineyard tasting experience that's all heart. Unlike many wineries with a more commoditized approach, Demetria embraces the unconscionable notion that both the ambiance created for guests and the guys pouring the Pinot can be additive to the wine itself.
Ms. Osbourne's story is not entirely unique but worth sharing nonetheless. It goes like this: talented, young wine-maker stymied by the hierarchy of the Northern CA establishment can not buy fruit for her own label due to constrained supply. Fruit becomes available in the SYV. Ms. Osbourne leaps and in short order is making respectable Grenache under her own label, A Tribute to Grace, currently carried by the likes of Bell St. Farm and noteworthy Los Angeles and San Francisco restaurants A.O.C, Lucques, Tavern, Chez Panisse and Delfina. Attention talented wine-makers, opportunity exists in the SYV.
Notwithstanding these exciting examples of cultural effervescence in the air, these are still early days with so much of the SYV story yet to unfold. In many ways, it demonstrates that California, as developed as it is, is still relatively young and there continue to be special pockets to discover. The potential of the SYV is tremendous, as is the responsibility of those who choose to embark on a life here or simply enjoy a stunning drive along Foxen Canyon Rd.
REAL LIFE. REAL NEWS. REAL VOICES.
Help us tell more of the stories that matter from voices that too often remain unheard.