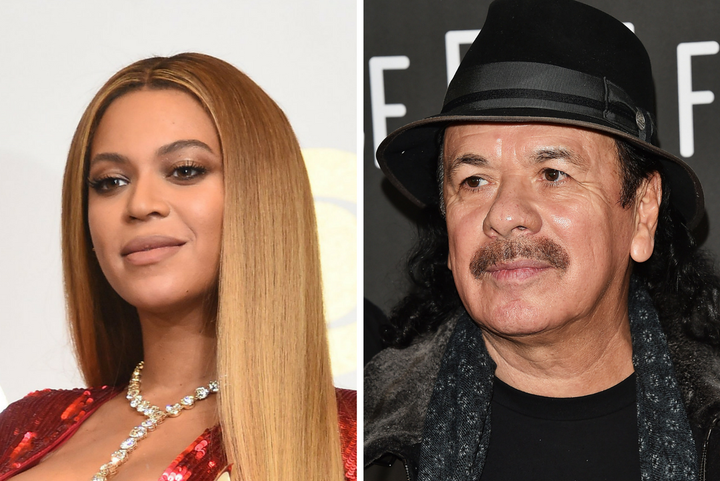 Carlos Santana, on the other hand, fully supports the British singer's win.
"With all respect to our sister Beyoncé, Beyoncé is very beautiful to look at and it's more like modeling kind of music ― music to model a dress ― she's not a singer, singer, with all respect to her," the Mexican-American musician added.
Huh? With all respect, Santana, Beyoncé can sing, and she's proven it time and time again. In Santana's opinion, however, Bey uses theatrics to mask her voice.
"Adele can sing, sing. She doesn't bring all the dancers and props, she can just stand there and she just stood there and sang the song and that's it, and this is why she wins," Santana said.
But Beyoncé's props, dancers and elaborate stage sets are part of the reason people love her. They're also what made the "Drunk In Love" singer's performance the most memorable of the night. And need we remind you, she is pregnant. Still, she managed to slay the stage like only she can.
All of this isn't to say Adele wasn't deserving of the award. She's a wonderfully talented singer, and "25" is a great album. But "Lemonade" was a moment ― "a cultural event" ― that basically stopped the world (world stop) when it was released. Beyond that, Beyoncé is the most-nominated woman in the history of the Grammys ― she's earned 62 noms ― yet she's never won Album of the Year. Ever.
If we knew the answer, we probably wouldn't be here.
Before You Go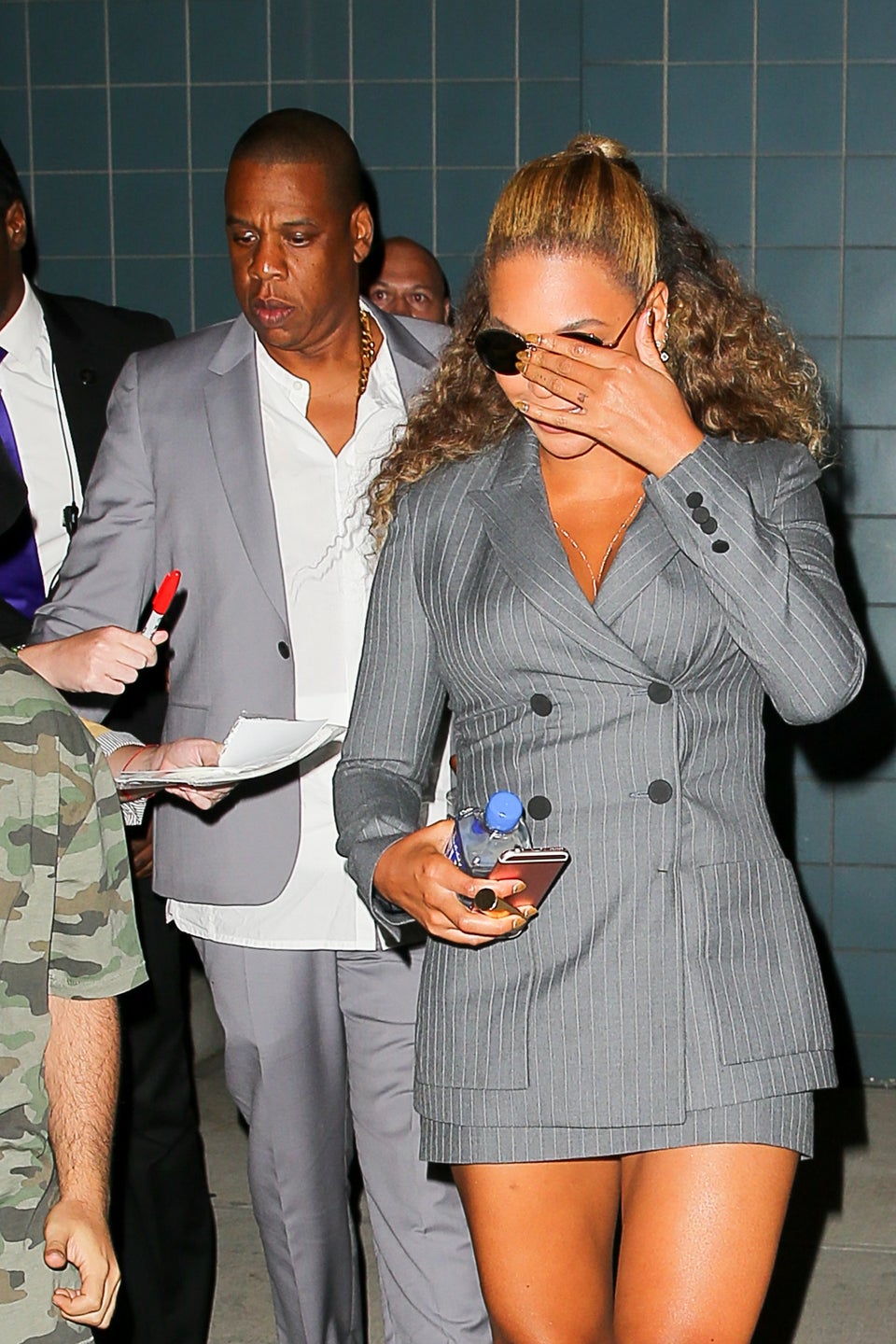 Beyonce and Jay Z
Popular in the Community