That seems to be the theory behind SantAnna, a new beach club on Mykonos. The recently-opened spot has all the amenities of a posh hotel ― spa, gym, sushi bar ― but without those pesky bedrooms. SantAnna's non-stop action revolves around its massive saltwater pool, which holds 222,000 gallons of turquoise bliss.
Seriously, this place looks like a dream and a half.
Thank goodness the ocean is steps away, and free.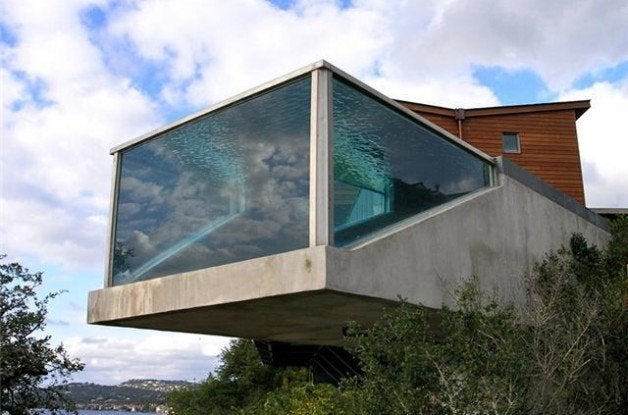 7 Over-The-Top Swimming Pools