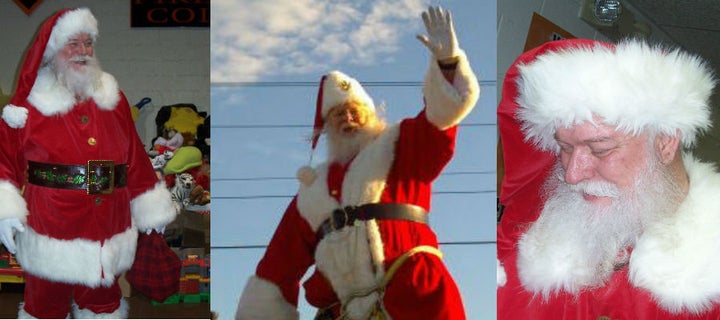 This column might offend you if you subscribe to the ubiquitous evangelical complaint that secular America wants to take the Christ out of Christmas, and for that I am sorry. But if you don't mind, let me tell you a story.
Despite what Rick Perry claimed in his infamous "War on Christmas" ad, Texas schoolchildren do "openly celebrate Christmas." Today my two sons are having Christmas parties at their Austin public elementary school. "There's going to be food and crafts and activities and stuff like that," said my 3rd grader. "The usual."
Last year my oldest son's class sang holiday songs about Kwanza and Chanukah, but not as some exercise in multiculturalism. Some kids in his class celebrate those holidays.
They also sang a song about a Jewish man traveling with his very pregnant wife who was pleading with an innkeeper to rent them a room. It seems this man, Joseph, was trying to find a safe place for his wife to give birth to a child who was not his son but who would be his king. I cannot imagine a more Christian song to sing anywhere, much less in a public school.
If there is a War on Christmas, the liberals are getting routed. It's time for evangelicals to declare victory on this front and fight the real secular threat to the true meaning of Christmas: Santa Claus.
Politically conservative Christians are fighting the wrong War on Christmas. The real threat isn't those kids on Glee, federal judges trying to prevent the government from going into the religion business, or well-meaning schoolteachers who want to honor the traditions of all their students.
The real threat to Christmas is Santa and the gospel of gimme, gimme, gimme. We've gone from St. Nicholas performing the miracle of bringing butchered and pickled children back to life to sitting on the laps of department store Santas and telling them what you want. And judging from the stress I see in everyone's eyes, the circulars in my Sunday newspaper, the countdown of shopping days, or the commercials telling me that I need to give my wife a new car or diamond jewelry to make her happy, it's clear that Jolly Old Saint Nick is winning the War on Christmas, and St. Nicholas is losing.
This faith in the redemptive power of the purchase has blinded us to what evangelicals say is the "reason for the season." It's not enough to insist that Christ stay in Christmas. Politically conservative evangelicals should stop harping about activist federal judges and do for others what we wish that innkeeper had done for Joseph and Mary.
Child homelessness is up 38% since the start of the Great Recession, leaving 1.6 million American kids looking not just for a room at the inn but a safe place to live. Ellen L. Bassuk, president of the National Center on Family Homelessness, says the recession has made more kids homeless than Hurricanes Katrina and Rita. Instead of hyping the War on Christmas to score political points, wouldn't it be nice if Rick Perry and his supporters helped those children displaced by this man-made disaster?
A pagan symbol that Christians have adopted for this holiday -- the Christmas tree -- is also being politicized. Some conservatives claim that the tradition is based on St. Nicholas, the patron saint of children, and that civic attempts to rename them "holiday trees" when put in the public square exhibit hostility to Christians.
Actually, Baltic tribes started the tradition back in the 15th Century to cheer each other up. They would bring an evergreen tree into the public square on the winter solstice, dance around it and then light it on fire. This was, of course, before the advent of Netflix.
Later people took to bringing the trees indoors and adorning them with lit candles, fruits, nuts, paper ornaments and garlands to celebrate having survived the darkest days of winter. And while religious significance has been attached to Christmas trees for several hundred years, the tradition that gives me the most comfort on long winter nights is the significance of the candles. To our Germanic ancestors, the lit candles on the tree meant that every day would get a little bit brighter and that the worst was behind them.
As our country crawls out of a deep recession despite sharp political divisions, this is an affirmation we can all share. Perhaps it could even focus us all, both religious and secular Americans, on what really matters.
REAL LIFE. REAL NEWS. REAL VOICES.
Help us tell more of the stories that matter from voices that too often remain unheard.