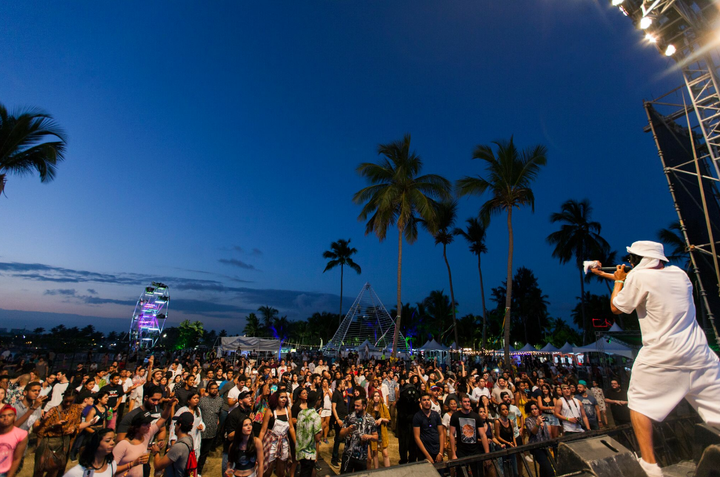 Last weekend, the annual Isle Of Light festival returned for another year of music, dancing, food, and fun right on the water in beautiful Santo Domingo. The fourth year lineup included a healthy mix of acts blending genres and even languages, including Crystal Castles, Millionyoung, and Real Estate among a handful of carefully-selected others.
While it may be a small festival with only about a dozen artists on the bill and just a few thousand people (tiny in comparison to some of the headline-grabbing brands taking over the industry), festivals like Isle Of Light serve a greater purpose for the city and the country they exist in.
"As a small, Spanish-speaking country, indie artists don't come around too often," commented Carlos Aybar, the COO & CFO of Mishu, the company behind Isle Of Light. "You can always find the typical Latin-genre concerts and the mainstream pop stars, so we focus on bringing artists that wouldn't normally make it down here."
For many years now, only those musicians trafficking in genres deemed "traditional" could make a living in places like the Dominican Republic, and music festivals and concert bookers were forced to work almost exclusively with artists who created reggae, reggaeton, merengue, and so on. Now, there are signs that a shift has occurred, and the fans want something different.
Music is no longer as dependent on where it is made or where the artist is from as it used to be. Music lovers can hear anything they want thanks to streaming services and websites like YouTube, and those outlets are helping millions around the world discover not only new songs and albums, but entire genres that might never have been popular in their cities.
"There is demand for these artists and we are part of this growing community, helping cultivate the passion for this type of non-traditional music."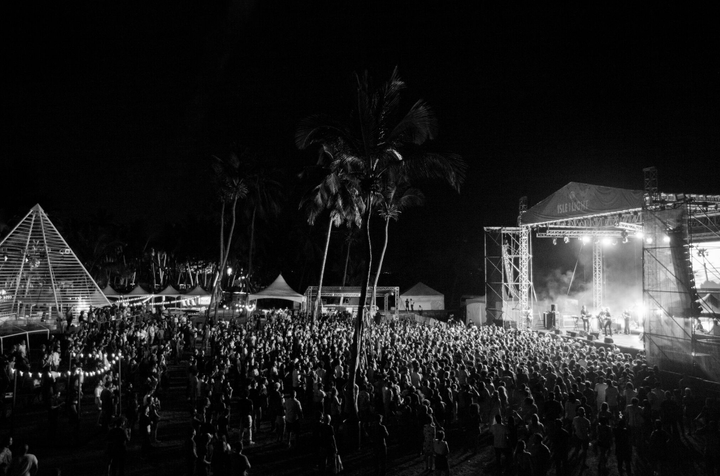 This shift in musical taste doesn't necessarily mean that traditional tunes are on their way out, but rather that there are more options, and hopefully there will soon be many more festivals featuring different styles and sounds in the country. Isle Of Light is a perfect example of how music is spreading across the globe in a way it never has before. Hearing music online or on the radio has always made people want to experience it live, and now the opportunities are popping up in even the most far-flung places, and those living in cities like Santo Domingo are excited about the recent wave of new events.
"We've definitely seen a maturation in our market. People seem more anxious to secure their tickets and advance sales were at an all-time high for us," commented Aybar in a recent email after the festival had wrapped for another year.
The biggest moment of the night at this year's party was when local legend Rita Indiana made her entrance onto the stage after a several year-long hiatus. It was clear everybody had been having a good time throughout the day, but the crowd turned its energy up all the way for the singer, and it was obvious that while having artists that may never have been to the Dominican Republic was certainly exciting and a draw for some, there was still more love for the hometown hero than anybody else.
Local music and international talents can blend perfectly when all goes well, and Isle Of Light is showing the festival world how to do it well, starting small and growing a community alongside a business.
How does this feel for those behind an event like IOL? "It's rewarding to see our efforts bring positive effects to the market behavior on our island," Aybar explained, clearly proud of what he and his team have done.
Related
Popular in the Community