Former Pennsylvania Sen. Rick Santorum (R) said Thursday night that Mike Huckabee made a valid point with his controversial "libido" comment, but just chose the wrong words to express it.
Huckabee, a former governor of Arkansas and 2008 Republican presidential candidate, said on Thursday that it is the Democrats, not Republicans, who are waging a "war on women" by trying to convince women they need the government to "control their libido."
"I think Governor Huckabee would probably phrase it differently," Santorum said later on CNN. "Mike speaks off the cuff, as some of us are known to do and probably would choose different words to communicate that message."
He added, "I think what Governor Huckabee was saying is that we've seen an unprecedented assault by the Democrats against Republicans claiming there was a war on women when, in fact, Republicans have been tremendous in supporting equality of women in the workplace and a whole host of other places."
Huckabee made the controversial comments at the GOP's winter meeting, referring to the provision of the Affordable Care Act that requires most employers and insurers to cover the full range of contraceptives in their health plans.
"If Democrats want to insult the women of America by telling them they are helpless without Uncle Sugar coming in and providing them for them a prescription each month for birth control because they cannot control their libido or their reproductive system without the help of government, then so be it," Huckabee said.
But the idea that the government is paying for women's birth control, in this case, is a misconception.
And Santorum's claim that Republicans have been "tremendous" in supporting the equality of women in the workplace would also be difficult to defend. Senate Republicans voted unanimously against the Pregnant Workers Fairness Act in 2012, and Republicans have consistently opposed equal pay laws such as the Lilly Ledbetter Fair Pay Act and the Paycheck Fairness Act. GOP lawmakers are also expected to block the Family and Medical Insurance Leave Act, recently introduced by Sen. Kirsten Gillibrand (D-N.Y.) and Rep. Rosa DeLauro (D-Conn.), which would especially help women in the workplace by guaranteeing them a certain amount of paid sick and family leave.
Santorum said he is frustrated that Republicans are being portrayed as anti-birth control, when in fact, they only disagree with Democrats over who should pay for it.
"That's one of the things that's most frustrating is there isn't a lot of disagreement on access to contraception," he said. "Whether the government should pay for it, there is a disagreement."
On Thursday night, Huckabee responded to the controversy with defiance, saying the comments have been overblown by liberals and even asking for donations, TPM reported Friday.
"Guess what liberals?" Huckabee wrote in an email to supporters. "If you can't stand to look at yourself in the mirror, then get ready for more of this talk, because conservatives are going to continue to fight back against your destructive policies towards women and families."
This post has been updated to include Huckabee's statements to supporters.
Before You Go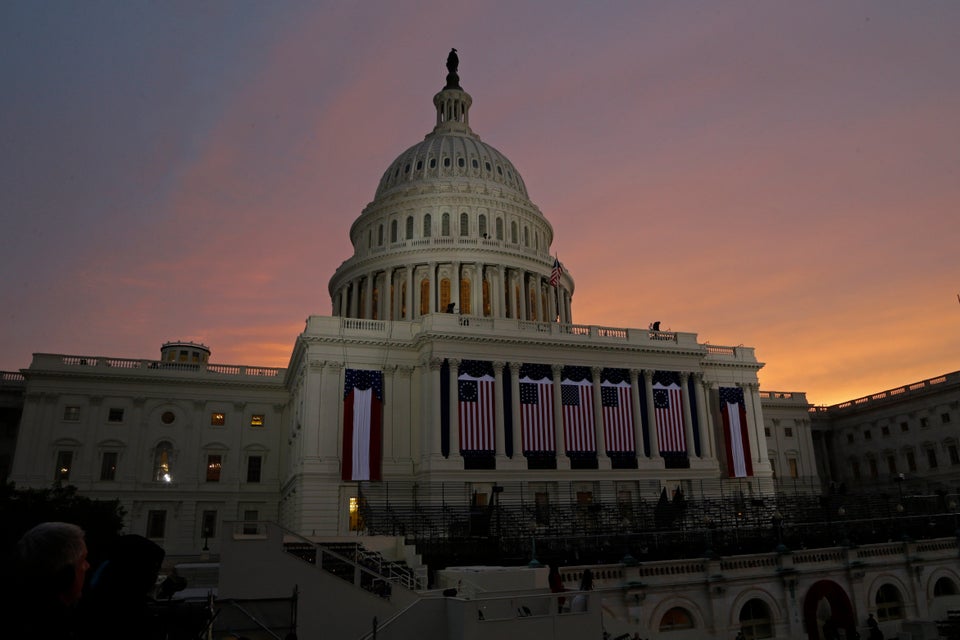 U.S. Capitol Photos
Popular in the Community