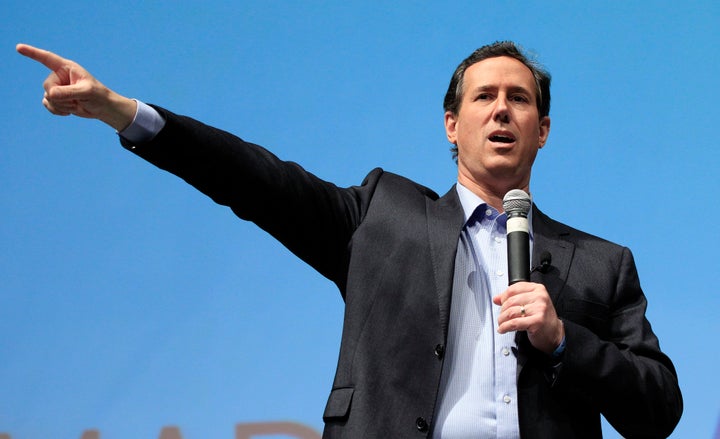 In 2004 when close to 3,000 of my fellow soldiers with the Hawai'i Army National Guard were activated for duty in Iraq, I left my seat in the state legislature and volunteered to deploy with them. We deployed together to the Middle East a second time in 2008.
I've been asked many times why I voluntarily gave up a safe seat in the state legislature to serve in battlefields in the Middle East. I respond by expressing what we all know to be true, that some things are worth fighting for, and things like basic human rights and fairness, and protecting our freedom, are far more important than job security.
I'm reminded of that these days when people ask my why I'm running for Congress. I believe that there are issues we're facing right now as a nation that are too important for me to not get involved.
For example, as a soldier and as a woman, I feel it is my duty and obligation to speak out about the attacks being waged against women's rights in this country.
I, along with many other service members, was insulted earlier this month when Republican presidential candidate Rick Santorum said that the "front lines of combat" are not the "best place" for women. He claimed that "emotional issues" and their "physical strength and capability" make them a liability.
I can tell that Senator Santorum has never served in the military because if he had, he would know that he insulted not just women in the service, but men, too. What's more, according to an ABC News/Washington Post poll in March of last year, 73 percent of Americans believe women should be allowed to serve in units that engage in close combat, making the senator wildly out of touch with the rest of America.
The fact is, there are no "front lines" in today's conflicts. The reality is that since 9/11, women have been bravely serving our country, fighting and sacrificing alongside their male counterparts. Anyone who suggests that women are incapable of protecting our country at home and abroad reveals an ignorance that would be comical if it weren't so dangerous.
And then, recently, a leading Republican fundraiser said that he didn't understand what all the fuss was about when it comes to women's access to contraception. Revealing yet another troubling Republican perspective on women's rights, he said, in his day, "they used Bayer Aspirin for contraceptives. The gals put it between their knees and it wasn't that costly." Disgraceful.
I support President Obama's common sense approach to making contraceptive care more affordable and accessible for women while respecting the concerns of religious institutions. Unfortunately, that wasn't good enough for the most partisan right-wing members of Congress who saw an inch and tried to take a mile by making it harder for all women to have access to contraceptive care.
This is an issue that goes beyond birth control; it's about women's health care in general because for many women contraceptives have critical health benefits. The fact is, extremists in Congress are making it harder and more expensive for women to have access to the most effective health care options available. In this day and age, that's inexcusable.
And then, as if that weren't bad enough, the House Oversight Committee held a hearing on this very issue and the Republican chairman of the committee decided that the most qualified people to testify in the hearing were... all men. There wasn't a single woman on the panel. How can they credibly hold a hearing on women's health care and not have a single woman testify?
As a woman, I am shocked and outraged by their efforts. As an elected official and a candidate for Congress I'm in a position to do something about it.
My motivating force to offer to serve you in Congress is to stand up and be a voice for people who don't have one. When Republican leaders in Congress refuse to let women testify about women's health issues, it's clear that women aren't being heard.
If there's one thing I've learned from my time serving in the military, in the state legislature, and on the city council, it's that, when you're facing someone who's trying to bully you, you can't back down.
If I have the honor of representing Hawai'i's Second District in Congress, I'll never back down from the bullies who seek to erode the basic rights and equal protections for all Americans.

Calling all HuffPost superfans!
Sign up for membership to become a founding member and help shape HuffPost's next chapter