 You can always count on Essence magazine to celebrate exceptional women of color. The glossy rolled out the red carpet on Monday for an intimate luncheon honoring Olympic track stars Sanya Richards-Ross, Allyson Felix and Carmelita Jeter.
The lovely ladies, who were dressed up in their New York Fashion Week finest, were toasted by Essence editor-in-chief Constance C.R. White, Essence editor-at-large Emil Wilbekin, other Essence executives, celebrity stylist June Ambrose and invited media for their exceptional performances during the London Olympics and continued leadership off the track.
The reality show, which has yet to be titled, is set to launch on WE network.
"To me, it's chronicling what every woman wants," Richards-Ross said. "I'm trying to have the husband, the career, a great relationship with my family."
Married to NFL star Aaron Ross, she works closely with her kin -- her mother is her agent, her father is her manager and her cousin is her publicist. In addition, she owns a hair extension line called Gemini Strands and a hair salon in Austin, Texas, with her sister. With that said, we had to get her take on the hair debacle surrounding Gabby Douglas.
Richards-Ross, who won the 400-meter gold medal this summer, called the Twitter attacks "garbage" and felt "disheartened" by all the fuss. But it only strengthened her resolve to hold to her personal mantra: "Look good, feel good, run good."
It's clear she accomplished all three this summer. Gold medals? Check. Big smile? Check. Stylish look? Check. Did you see those blinged-out Chanel earrings she was sporting on the track in London? We definitely did.
"I love putting my face on and doing my hair before I step out on the track," she said.
Although the 27-year-old star has felt some backlash over her dolled-up looks, she has a sassy and oh-so-sensible answer for the naysayers.
"I'm working -- that's my job. And doesn't every woman like to look pretty when they're on their job? And millions of people are watching me do it, so I don't pay attention to that stuff."

Before You Go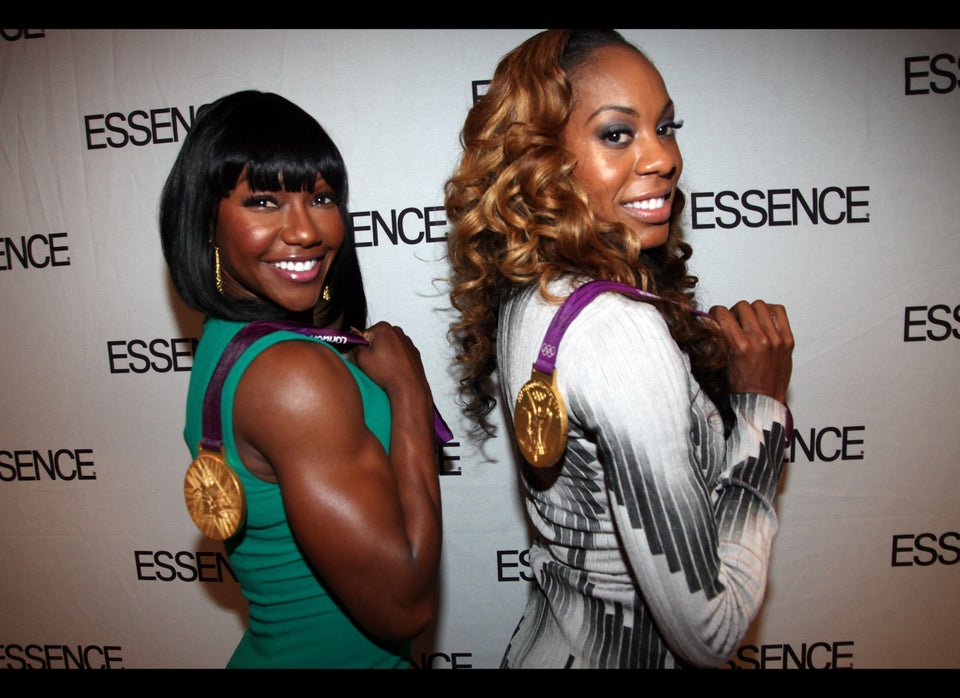 Essence Luncheon For Olympians
Popular in the Community