While GOP primaries and never-ending awards shows grabbed most of the attention this weekend, we've also been keeping an eye on Brazil. The country is staging its biannual Sao Paolo Fashion Week, sending models down the runways in local designs.
But one Brazilian designer seems to have taken inspiration from a distinctly American source. Samuel Cirnansck, who showed bondage-inspired bridal gear back in June, presented a runway full of mini Black Swans at his Saturday show. The models wore layers of black and white feathers, chiffon and tulle. Their makeup, done by Celso Kamura, featured feathers around the eyes as well as the signature mask-like swipe of black eyeshadow.
The movie may be over a year old, but from the looks of this collection, the psycho ballerina look is still easily achieved -- and it actually looks pretty darn good. Check out Cirnansck's black swan dopplegangers on the Sao Paolo runway.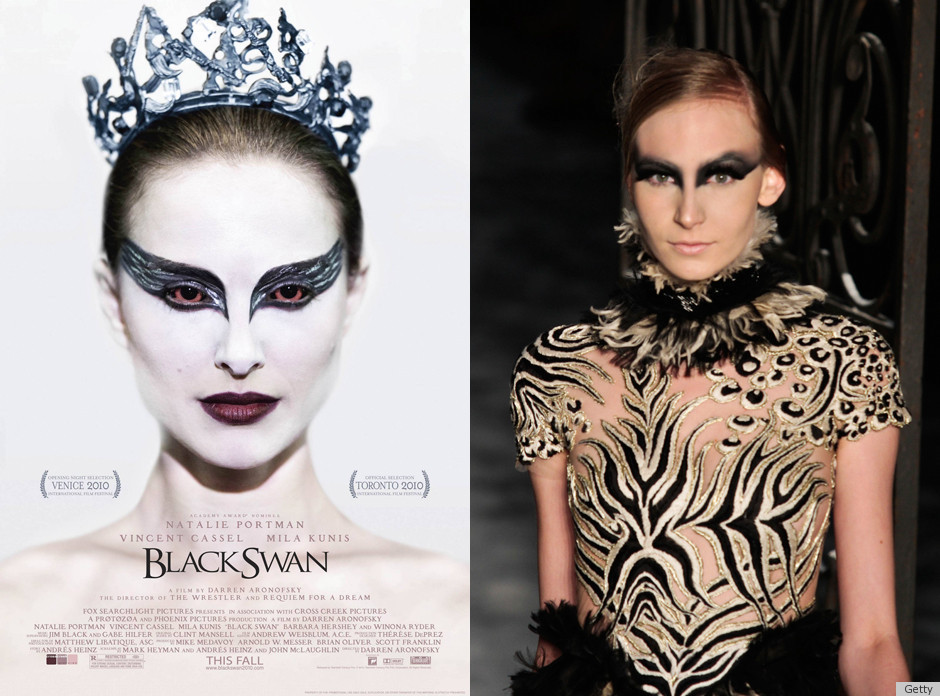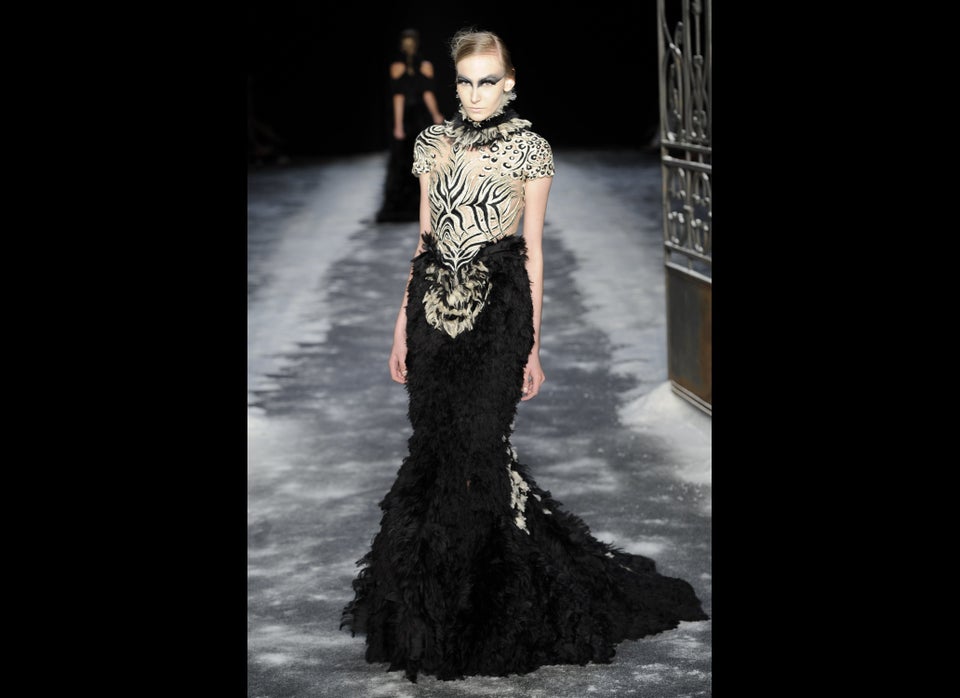 Sao Paolo runway- Black Swan