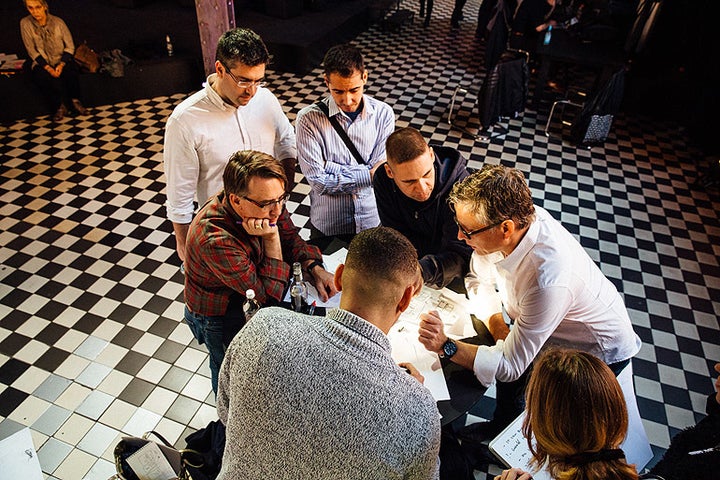 Collaboration between startups and big corporates is something I touch on regularly in my work, and it's something that despite being increasingly essential, there exists a high level of variance in the success of efforts by big companies to do that.
Europe's Corporate Startup Stars attempts to rank the companies that are doing the most to collaborate with the startup world across Europe. In total, 36 companies were highlighted for their work, 12 of whom were 'corporate startup stars', and a further 24 as 'open innovation challengers'.
The competition ranked SAP as the best of the bunch, closely followed by Telefonica and Virgin. SAP were nominated due to their commitment to procurement and a strong focus on mergers and acquisitions. Telefonica, meanwhile, were chosen due to their attempts to integrate startups from their OpenFuture accelerator into the company, whilst Virgin ranked highly as a result of their success in integrating entrepreneurship into their corporate culture.
The awards coincided with a new report that examined each of the finalists, complete with data from the sector as a whole. It reveals that 52% of large European companies have an accelerator program, with an average of 19 startups in each. What's more, 32% of corporates also engage in accelerators run by others, such as Startupbootcamp. Promisingly, 87% of big companies bought from startups in the past year, with the average company engaging with 10 startups per year. A large number also invested in startups, with 71% of those analyzed doing so, many through a dedicated corporate VC fund.
"Data shows that firms in Europe are finally finding mechanisms for meaningful and successful corporate-startup collaboration," the authors say. "We believe that the ability to collaborate across differences in size and culture is an increasingly important source of competitive advantage, and expect to see corporate-startup collaboration continue to gather pace in the years ahead."
In addition to SAP, Telefonica and Virgin, the following companies were noted for their work with startups: BBVA, Cisco, Enel, KPN, Mastercard, Mercedes-Benz (Daimler AG), Orange, Rabobank and Unilever Foundry.
A further 24 companies were celebrated for their work in open innovation: AB InBev, Aviva, Barclays (Barclays Accelerator, powered by Techstars), BBC Worldwide, BMW, Eneco, Google (for entrepreneurs), Iberdrola, Intesa Sanpaolo, KBC, KLM, Lloyd, Metro, Microsoft, Nestle', Pfizer, Philips, RBS, Santander, Shell, Sodexo, Sonae, Unipol, VIVAT.
"We see incumbent shifting from acceleration-only activities towards broader commercial engagement," the authors say. "We also predict that companies aspiring to be at the forefront of innovation will dedicate a more generous budget to procuring from and co-developing with startups. Finally, we estimate that investment and acquisitions may increase as a result of commercial engagements and strategic considerations rather than being driven by financial returns."
University business collaboration
Of course, startups aren't the only group that corporates are looking to work with, and a second study has sought to understand the state of collaboration between business and universities in Europe.
Far and away the most common form of collaboration was around research itself, including cooperating on R&D, sharing of staff and so on. There was also considerable activity in co-design of curricula, commercialization of R&D and management of shared resources. The authors believe there is still considerable room for improvement however.
"There remains a lack of awareness of all the ways in which university and business cooperate and how they interrelate especially in respect to lesser known research (professional mobility) and education activities (curriculum design and delivery, lifelong learning and dual study programmes) as well as valorisation and management cooperation," they say.
The report found that the average business cooperates with less than 5 universities, with the majority of these located in their home region or country. Most of these relationships tend to be ongoing rather than one-off transactions, but they nonetheless reveal frustrations over the cultural barriers that prevent deeper integration.
The very essence of open innovation rests on the notion that innovation works better when you involve diverse and disparate minds in it. These two reports suggest progress is being made towards that end, but there is still much that can be done.
Popular in the Community