A little girl with amputated feet has found a new friend and playmate -- a puppy missing a paw.
Sapphyre Johnson, 3, was born with a condition that left her with missing fingers and required both of her feet to be amputated, FOX Carolina reports. She is otherwise healthy, but the Tennessee girl has been a patient since she was 3 months old at Shriners Hospital For Children in Greenville, South Carolina, where doctors have performed several surgeries to equip her with prosthetic feet.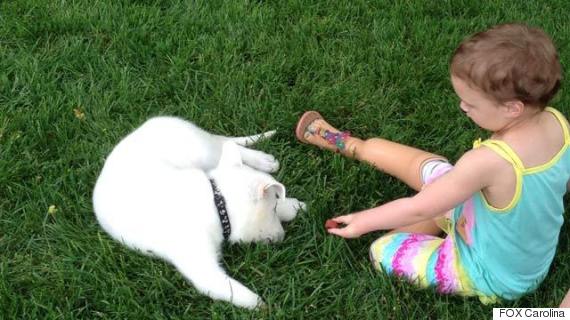 Photo: FOX Carolina
Nine weeks ago, local German shepherd breeder Karen Riddle found that one of her new puppies was born without most of his right front paw. Riddle told the Greenville News that some other breeders suggested she put the dog to sleep, but she said that was out of the question.
Instead, she contacted Shriners Hospital, thinking there might be a child who would be a good match for the pup, named "Lt. Dan" after the "Forrest Gump" character whose legs are amputated in the movie.
Sapphyre was the perfect candidate. "The first time I showed her a picture of the dog, she looked at it for a moment, and she said, 'That's my puppy. He's just like me,'" Shriners child life specialist Elaine Hardin told the Greenville News. "He's a special dog and he's going to a special child."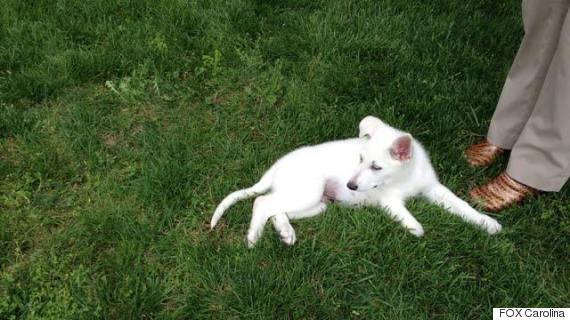 Photo: FOX Carolina
The two met on Monday, and 9-week-old Lt. Dan appeared to feel a connection, too.
Lt. Dan went home to Tennessee with Sapphyre on Monday, and the two are already inseparable.
"He follows her every step she takes, everywhere she goes," Sapphyre's mother, Ashley Johnson, told ABC.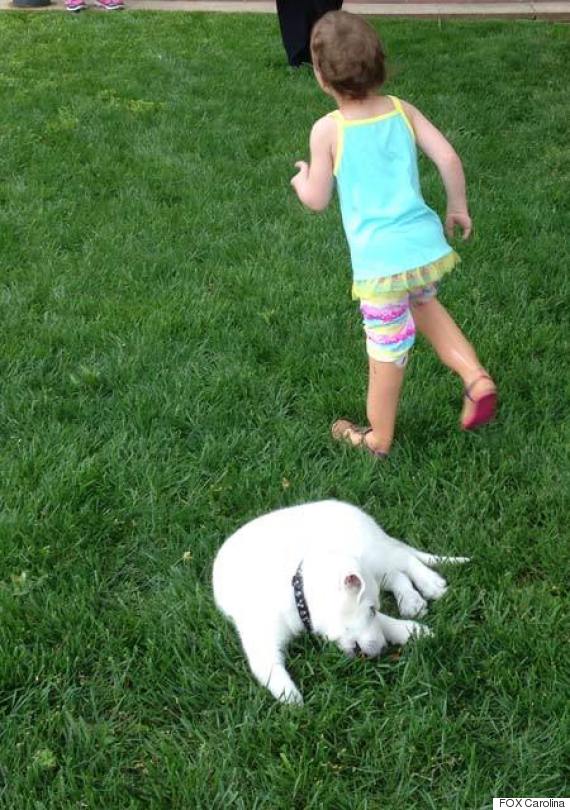 Photo: FOX Carolina
Contact The Author