Egypt's Sara Ahmed made Olympic history Wednesday by not only becoming the first Arab woman to win a medal in weightlifting, but also the first Egyptian woman to stand on the podium. The 18-year-old finished third in the women's 69 kilogram weight class by lifting a combined weight of 255 kilograms, or 562.17 pounds, and she looked awesome doing it.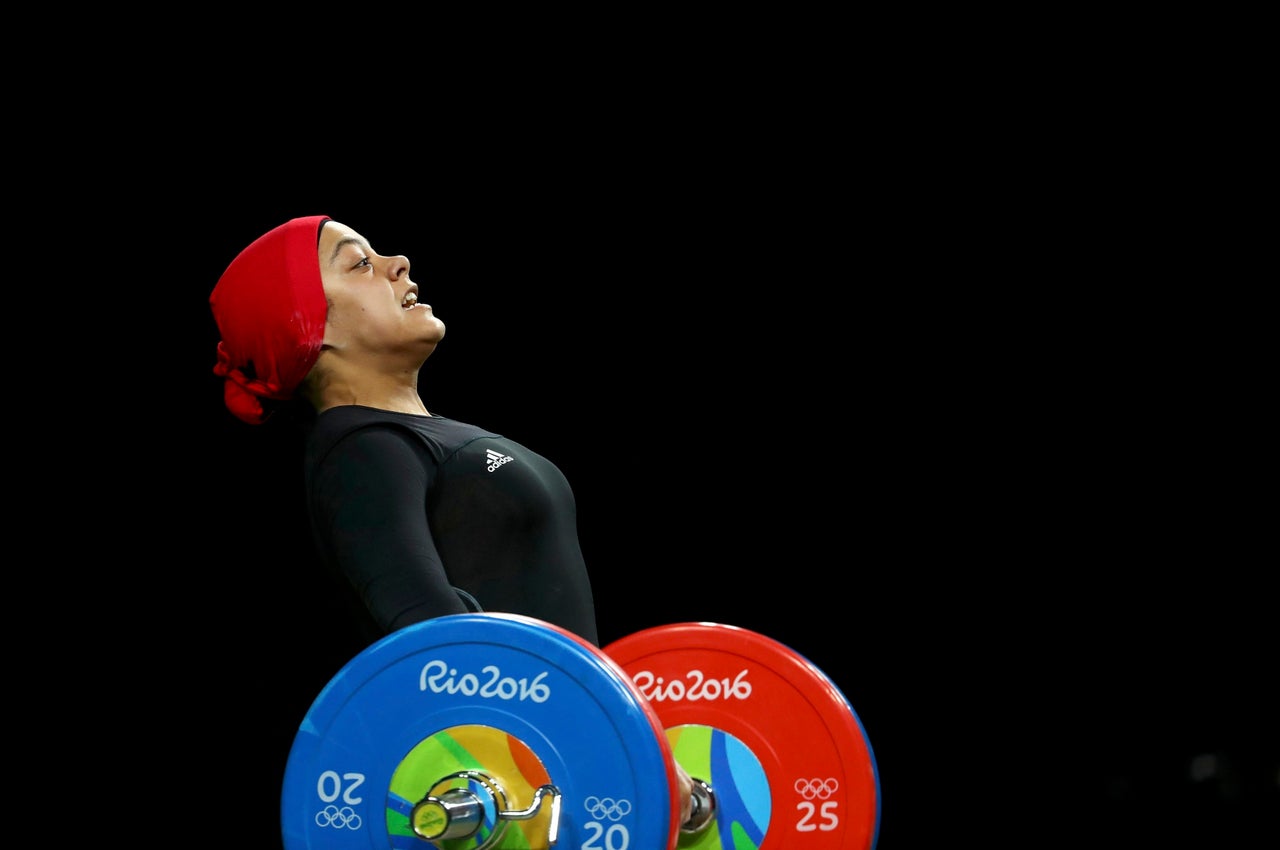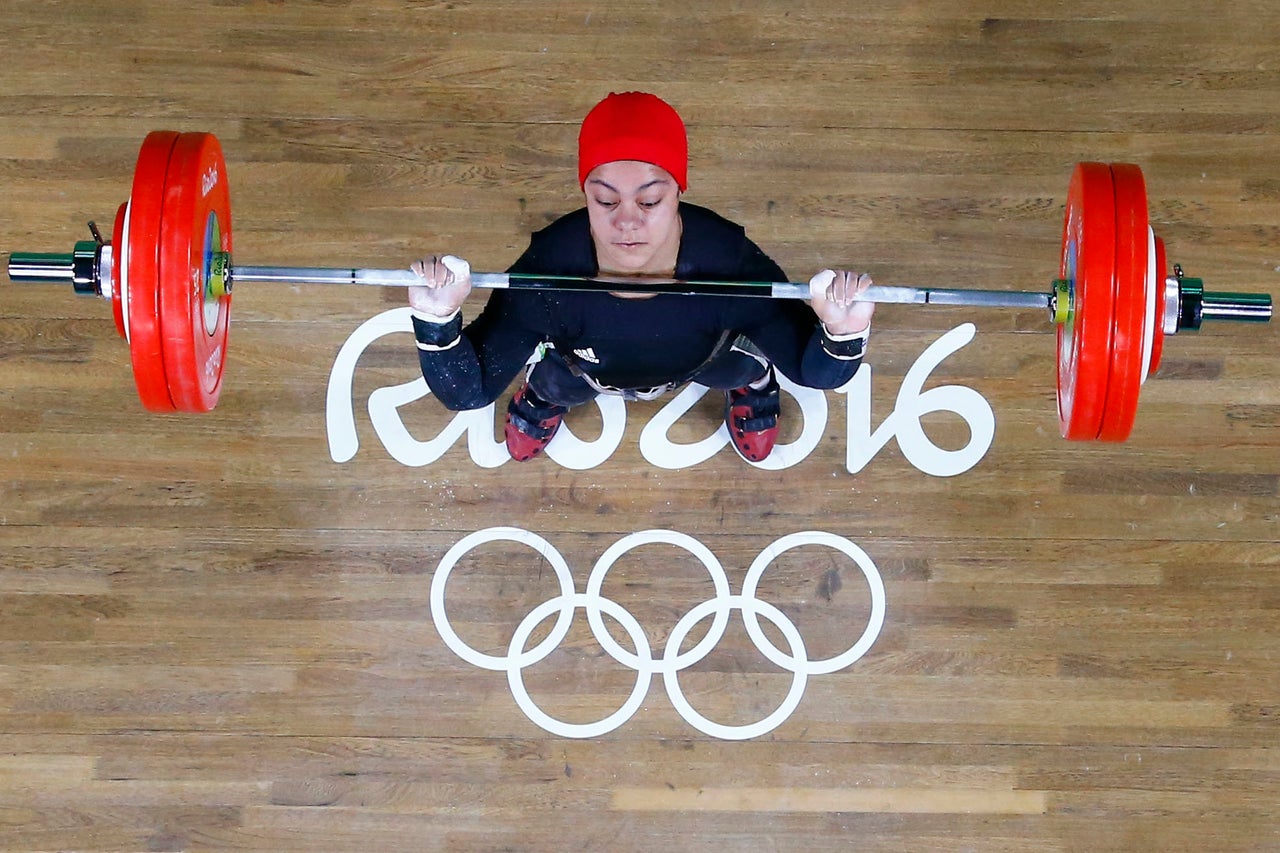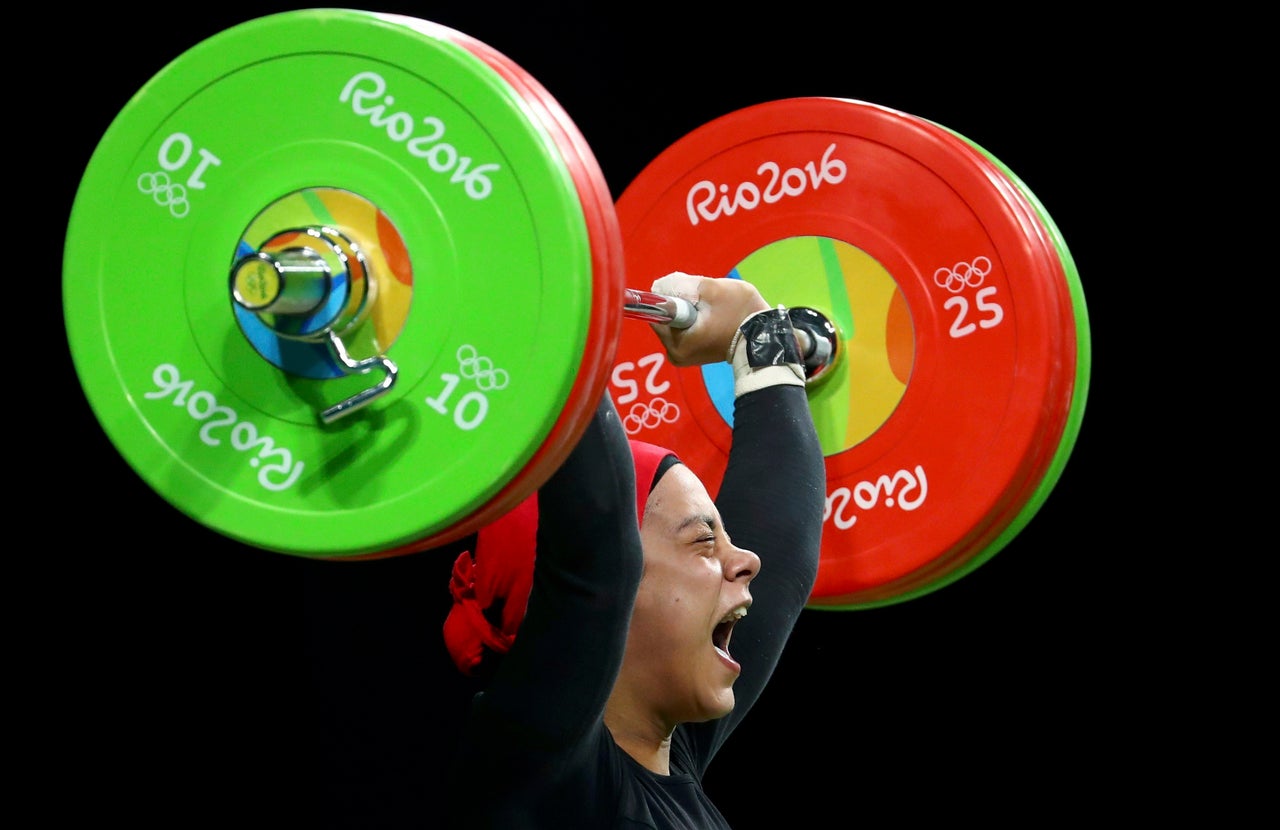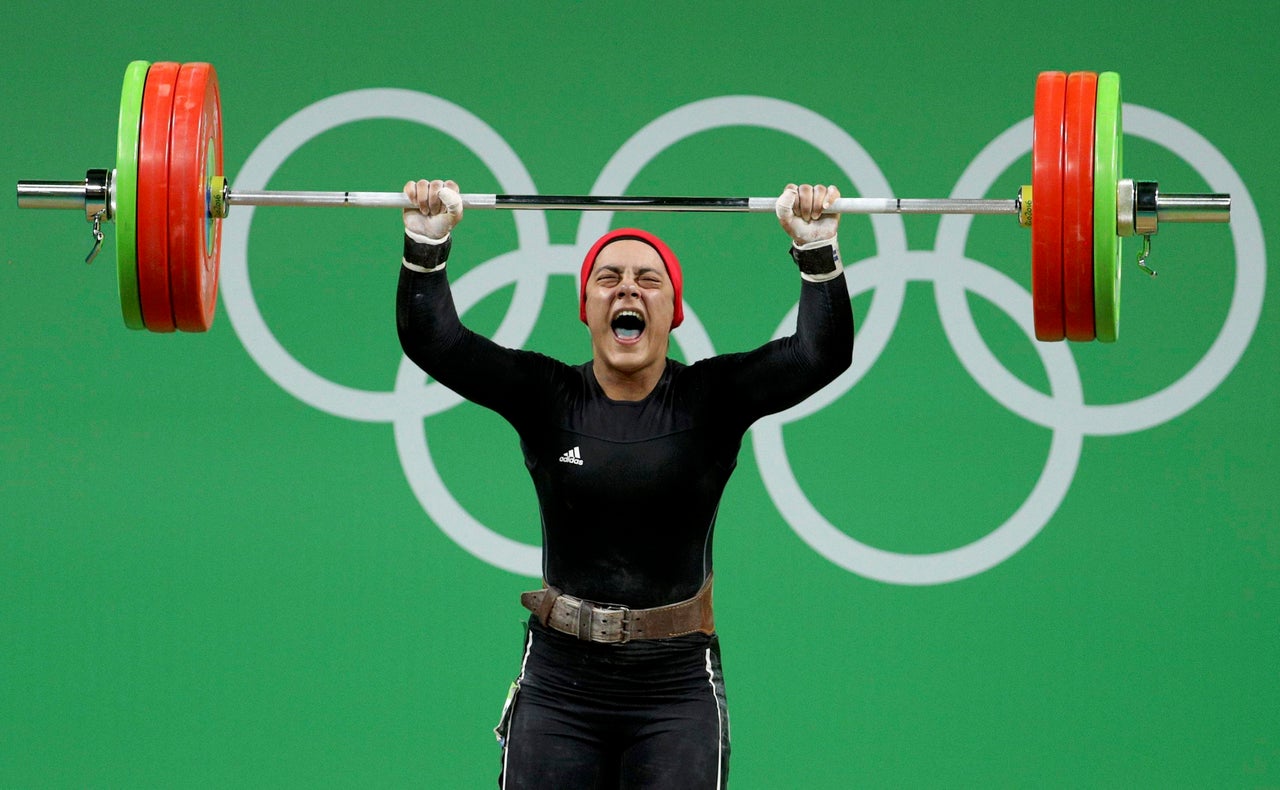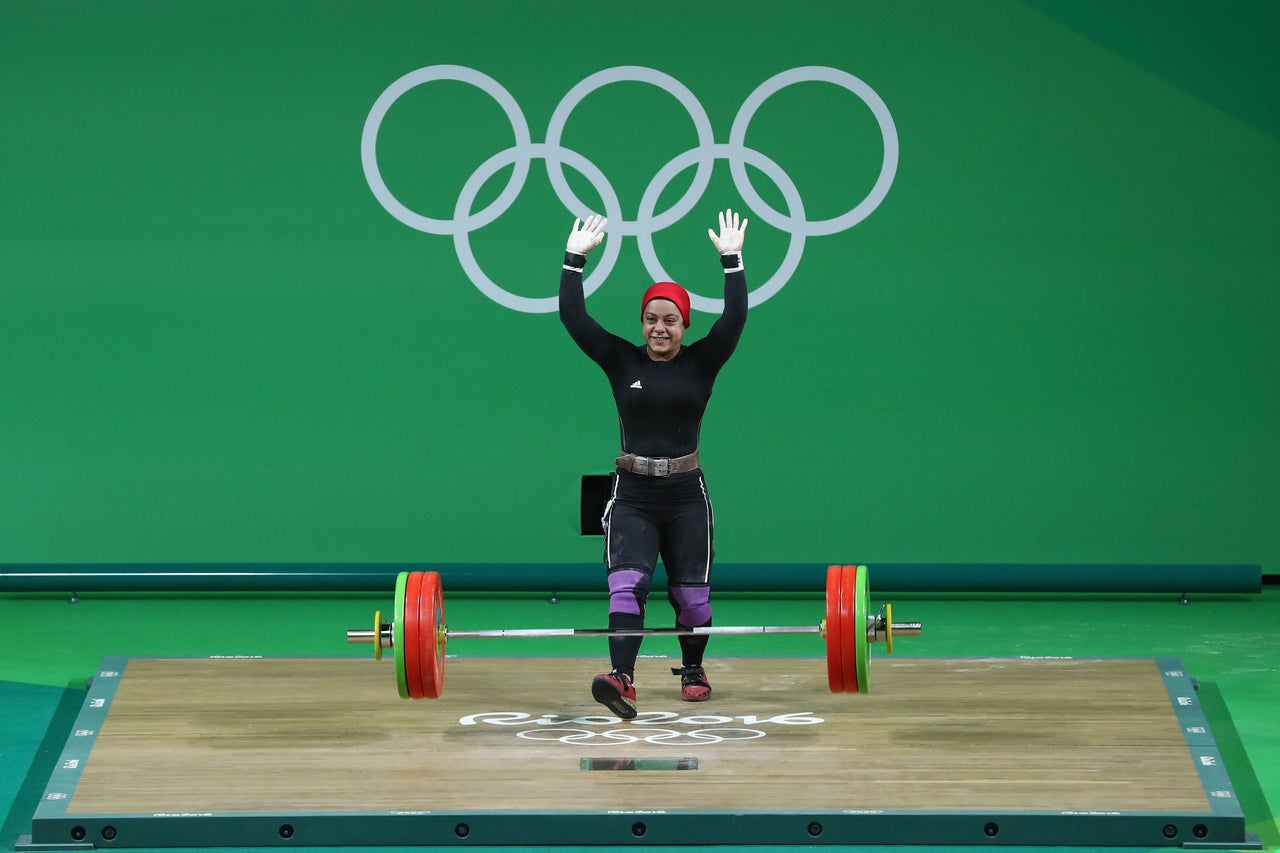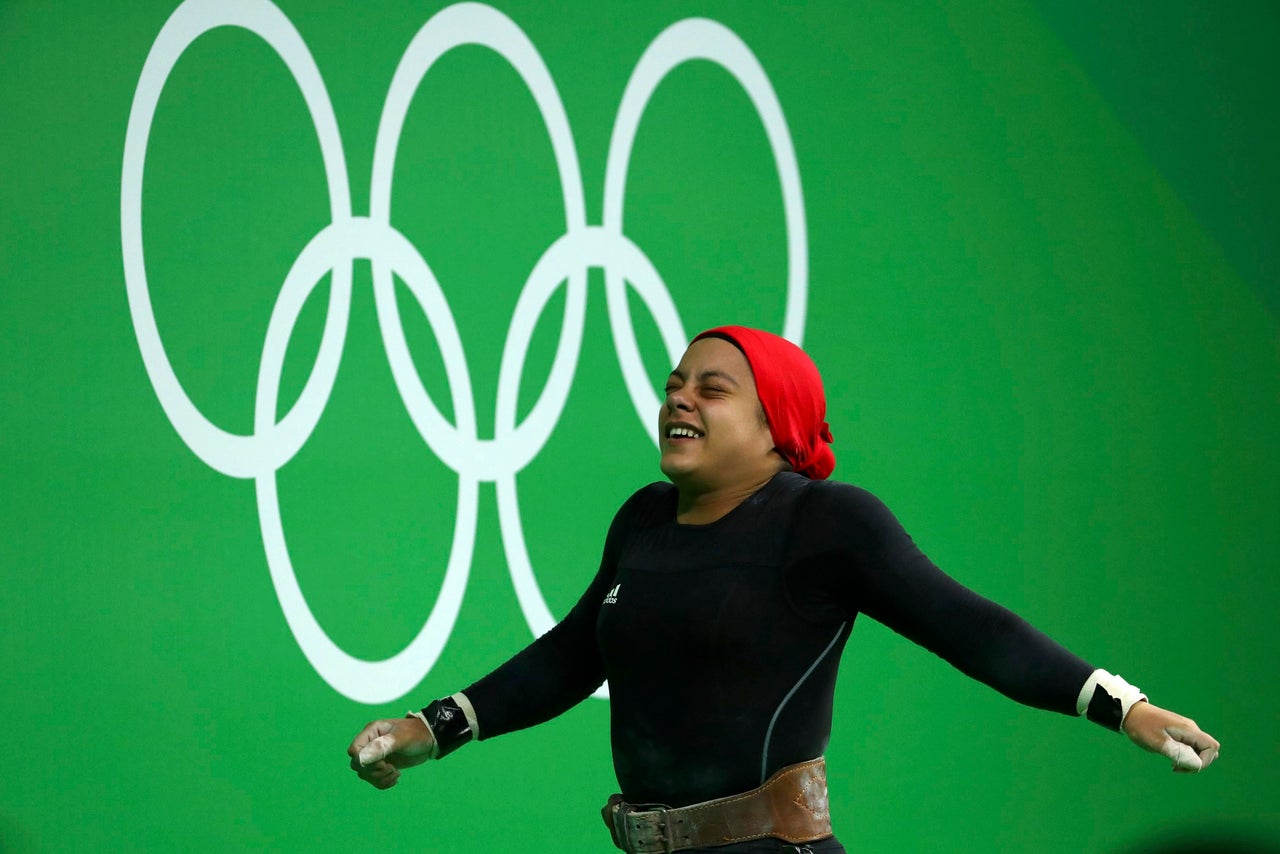 Ahmed finished behind Kazakhstan's Zhazira Zhapparkul and gold medal winner Xiang Yanmei of China. She was clearly aware of her position in history when she spoke with Channel News Asia. "I was the first to be on the podium," she said.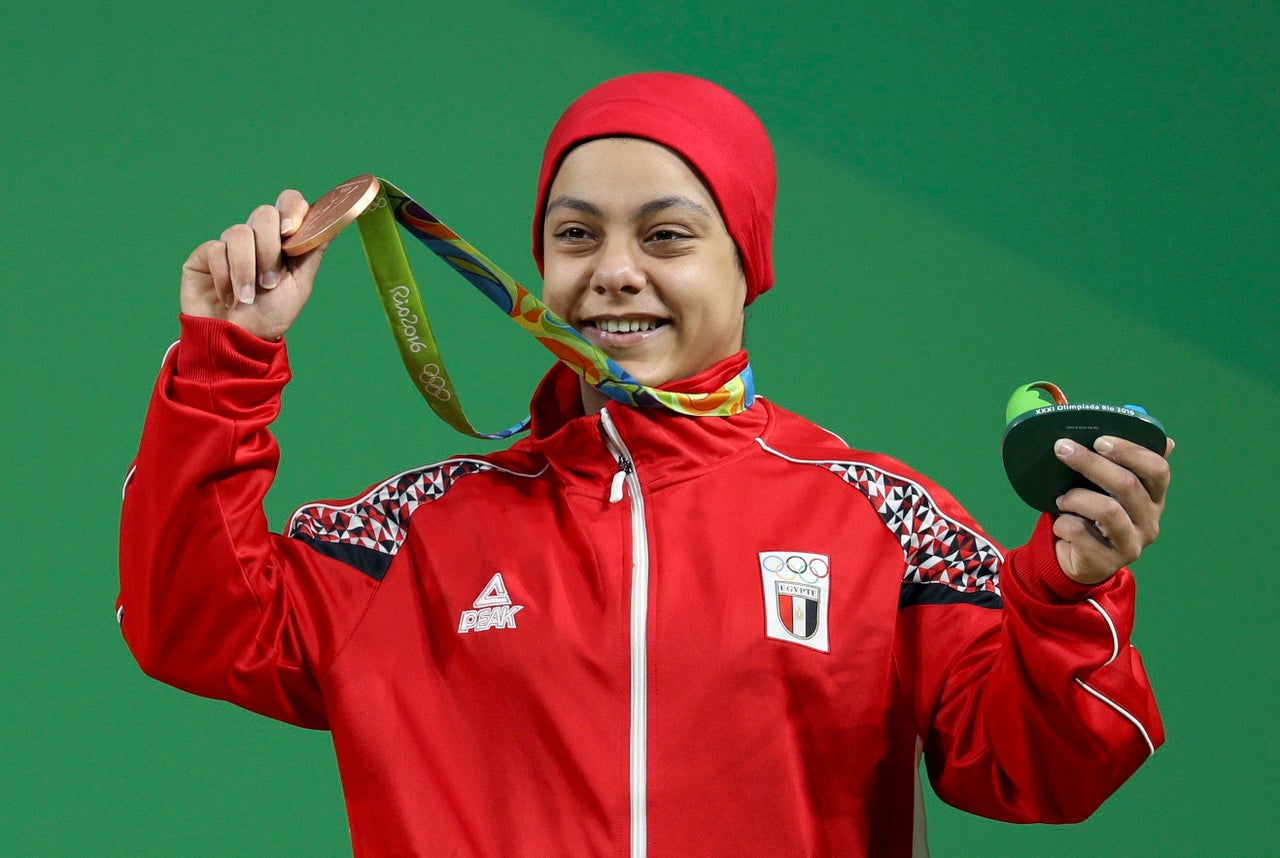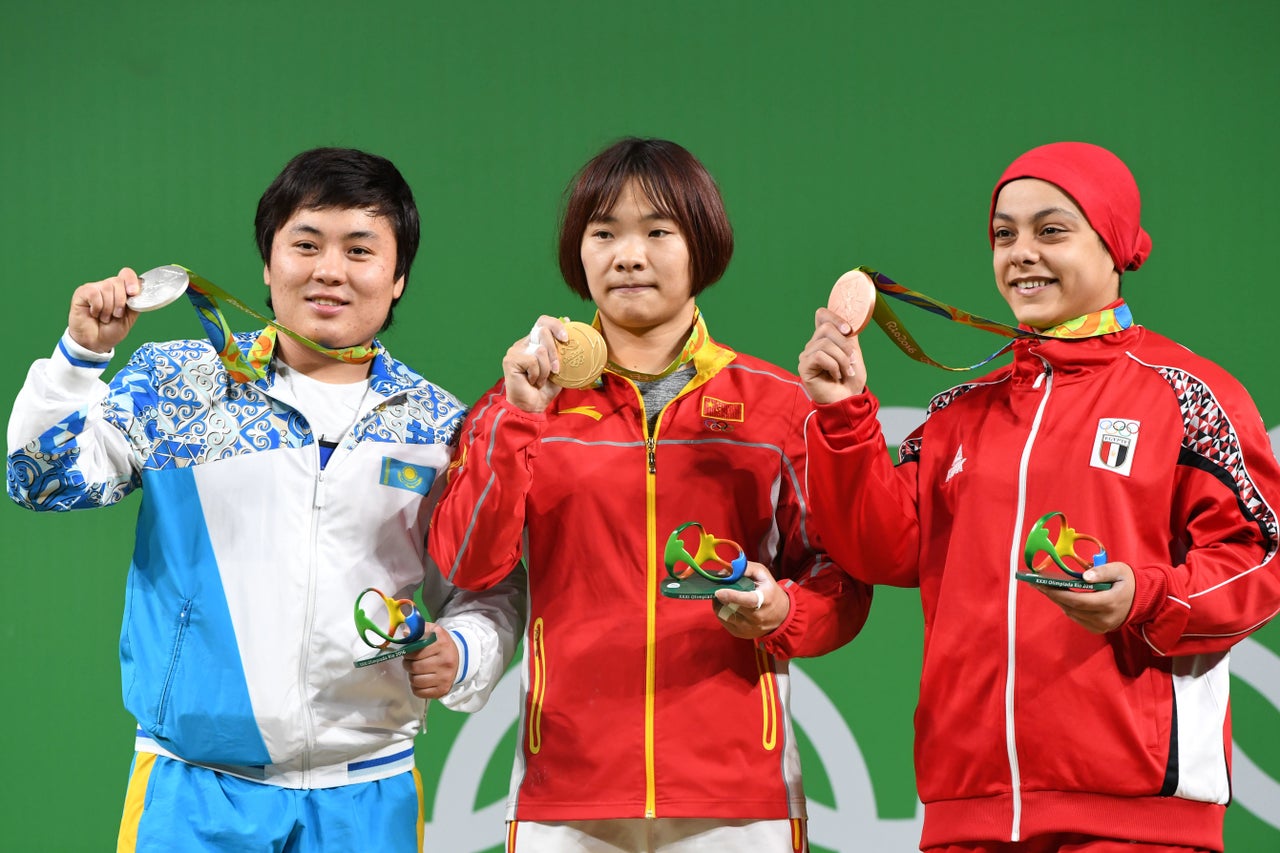 The first Egyptian to technically be awarded an Olympic medal, Abeer Abdelrahman, originally finished fifth in the 2012 London Olympics for the women's 75 kilograms. Abdelrahman stands a good chance of getting a backdated silver medal after the top three athletes at the 2012 games, who failed drug tests for banned substances, are still on suspension.
Unlike Abdelrahman, Ahmed competed wearing a full-length unitard and a sports hijab thanks to a 2011 change to International Weightlifting Federation rules to allow Muslim women to compete wearing a full-length unitard. Because of the rule change, women are permitted to wear a full-length unitard and a sports hijab while competing.
Ahmed said on Wednesday that she hopes her medal victory in Rio de Janeiro will encourage more girls to take up the sport. "A new weightlifting generation can be born, a new beginning," she said.
For more Olympics coverage:
Related
Before You Go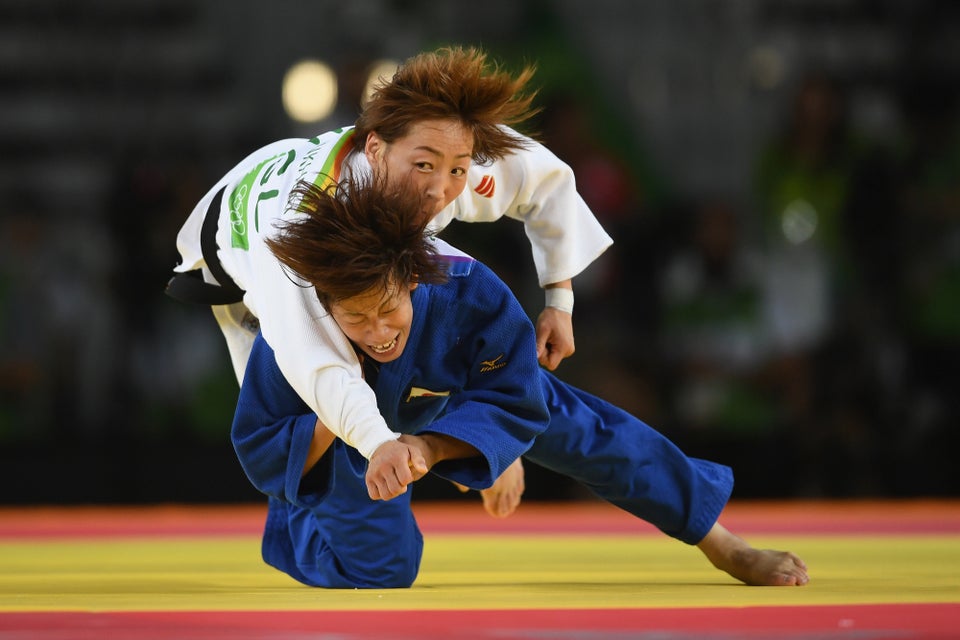 Best Photos From The Rio Olympics
Popular in the Community