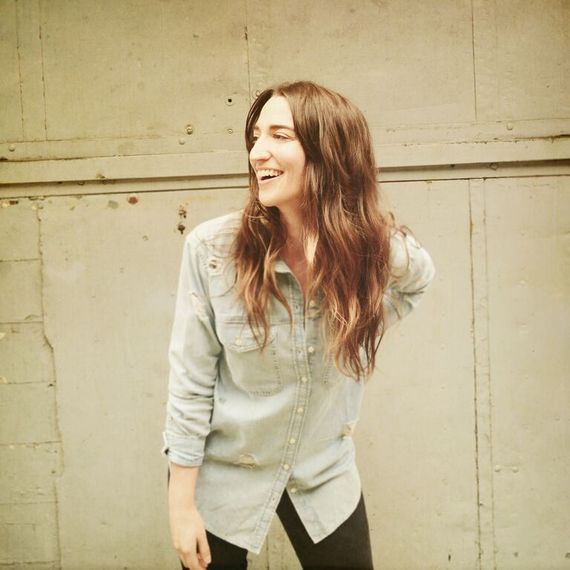 Sara Bareilles became known to millions in 2007 when her ironic "Love Song" cemented her a place among timeless pop classics and ultimately went platinum three times over. Bareilles later endeared herself to the LGBT community when her 2013 song "Brave," written as a message to a gay friend who struggled with coming out, became an instant anthem for a generation.
As a writer, vocalist and composer, Bareilles is uncommonly talented. Those talents, plus more than a little ambition, have built an impressive resume: she has issued five studio albums and three live albums that have garnered her six Grammy Award nominations. She released a memoir in October, and this month will issue her fifth album, What's Inside: Songs from Waitress. Waitress is a 2007 film starring Keri Russell about an unhappy woman who serves pies for a living. This would seem like a totally random inspiration for Bareilles's new album had she not written and scored the new musical of the same name, set to debut on Broadway next spring.
Did I mention Bareilles is only 35? As a person driven by creativity, I had to find out how she's pulled off such a prolific, diverse and consistently impressive body of work.
Did "Brave" change your relationship with the LGBT community in any way?

I have to say, it has...beautifully deepened my relationship in a way, but the community has been showing up for me in a big way since the very beginning. The song is sort of a love letter to fans [within] the gay community.
What I have seen is people sharing stories about coming out, leading into building a good life for themselves. Someone stopped me as I was leaving a restaurant, and he said, 'As a gay boy growing up in Oklahoma City, thank you for this song,' and it was so...I feel so grateful for being a part of this conversation.
What are the challenges in balancing radio-friendly songs with great hooks and tapping into emotional honesty, as all your songs do, whether they're upbeat pop tracks, ballads, or ostensibly show tunes, like your new single "She Used to Be Mine"?

I felt a lot of myself show up in that song. It was my window into the score of [The Waitress]. Writing for an array of characters is certainly a daunting task. It was this exercise in empathy, and I started to see myself in those characters. That's how the writing came to fruition. "She Used to Be Mine" is every bit as much about my experiences as it is about Jenna, the lead character. So it was a really cool way to find myself inside of these characters.
In writing songs for the radio, what I try to do first and foremost is write songs that resonate honestly with myself, and then I happen to have a pretty deeply ingrained pop sensibility in my writing anyway. So it's trying to find that balance of creating art that feels like you and then hoping that there's an audience for that. That's been a nice departure in writing for this play. Writing songs for the radio really wasn't part of the conversation. It was really just about being playful and finding the story--and that was really fun, actually.
This is so interesting. I spoke with Tori Amos just a few weeks ago, and she recently produced a musical, The Light Princess, in London and released the original cast recording this month. Like you, it was her first foray into writing for a musical--and both of you are best known for a different style of piano-driven music. How did you get involved in the musical world in the first place?

I grew up in musical theatre. I was active in my local theatre community, my mom was a local theatre actress, my older sister had done a lot of musicals...I was always sort of dreaming of being onstage. So when I got to college and my career took what I consider to be a left turn at that point, because I always thought I'd end up on a theatre stage, this actually feels like a wonderful home for me in a way. This is the music that I grew up on--Les Meserables and Phantom of the Opera, Oklahoma!, The Sound of Music, Annie. These were my soundtracks. So I love getting the chance to flex the part of my writing where storytelling comes first and foremost.
I'm so excited to hear about Tori's musical since I'm such a fan of hers. It takes off any sort of the parameters that we're used to in terms of what we're writing or who we're writing for. It's really fun to get to explore the medium and get inside the idea of this character.
I always associate musical theatre with a certain type of vocal performance--theatrical, by definition...a little over the top, making jazz hands. Your vocals are warm, intimate, personal feeling. I have a hard time picturing you standing on the stage making jazz hands.

Ha. From a vocal performance perspective...there's different ways. There's that traditional musical theatre sound that has gone through an evolution over the past 20 years. The actors who take the stage are such avid listeners of pop, jazz, country, R&B--so there's more and more room for a vocal style that is more inclusive of different genres. That's where music is headed on a larger perspective anyway. We're all becoming hybrids of one another; we're a big old melting pot at our best.
Speaking of melting together, I'm curious about your experience of the process of writing for stage. Tori Amos said that her greatest challenge after a career of calling her own shots was collaborating and compromising with so many different people and moving parts, and the storytelling aspect. Was it easy for you given your theatre background?

I would absolutely agree that the collaborative process was the most challenging part, and continues to be the most challenging part. From a storytelling perspective, it's more about trying to have a song serve a certain action. For example, I might write two verses and from the action onstage, it might make sense for those verses to be flip-flopped. And so that part to me is hard, because I'm used to being the boss--like Tori says, kind of calling the shots--so this is more about picking and choosing your battles and serving the piece as a whole. You have to kick your ego out of the room.
You've called the new album is "self-indulgent" because you're singing the songs from the musical from your own perspective, in your own style. The first single sounds...just like you. How different do the songs performed for the musical sound?

I think that from an arrangement perspective, there's a lot of similarities. But the greatest difference of course is that there are different singers. For the play, they're sung by all different actors who bring different nuances and flavors to it. They have a different vocabulary than I do. In that way, it's ben such a fun discovery to watch these characters come to life in ways that I would never be able to do. I feel like I had a master class in character presentation...all kinds of nuance in the characters that I don't even know if I would found myself. So it's been fun. But selfishly, since I fell in love with this project completely, I couldn't imagine handing over the baton of the score without getting one chance to sing it myself.
Have you thought about acting onstage? Did you consider being a part of the Waitress cast?

I say never say never. What I want to do first and foremost is see this project come to fruition. Once the show opens, I think my mind will open to what could potentially come next. I'm extremely curious. I've garnered a new and deep respect for the actors' community. I've been amazed by the stamina that is required to pull off this approach, and I frankly, I'm like, am I good enough to do this? I don't know if I have the stamina. But I am so curious and have such love for this project that I'm sure that if the right thing came along...who knows?
You're 'Brave' enough to pull it off.

You're an extraordinary writer, so if you do get into acting--with other people's words--do us a favor and keep writing--songs and books. How did you write a memoir at such an early age?

I got lucky enough to be approached by a literary agent who said that a publisher was interested. It was something I had never in a million years considered, but when I sat with the question and asked myself, is there something to this? Could this be an interesting project? And the answer was a resounding yes. It was terrifying to go down that road and realize just how difficult that actually is. I said yes because, I'm like, yes, I love writing! I got good grades in English! Like, I could totally write a book and...oh my gosh, it's so different when you try to write a book. It was so humbling in so many ways. It was like experiencing the actor community. I have such a new respect for writers and the discipline, the emotion that that takes and requires from you. But I'm so glad that I said yes to this project. It was totally challenging and not what I thought it was going to be, and in all the right ways.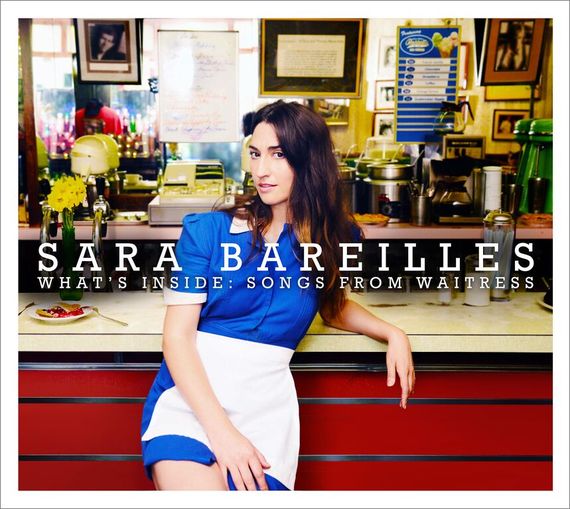 Calling all HuffPost superfans!
Sign up for membership to become a founding member and help shape HuffPost's next chapter