Sara Berman kept her closet in perfect order ― shoes lined up in an unerring row, crisply ironed white shirts stacked one atop the other, her signature bottle of Chanel 19 perched within easy grasp. Her children and grandchildren would gaze into the modest, meticulously organized niche reverently, as if staring at a work of art.
"If someone told my mother her closet would be in the Met one day, she would have thought they were crazy," artist, author and illustrator Maira Kalman said during a talk held at the museum last week, alongside her son, Alex Kalman, and Amelia Peck, a curator of American decorative arts at the Met. And yet, among the period rooms in the museum's American Wing, most of which display opulent domestic craftsmanship from the 17th to 19th centuries, is Berman's neat and tidy closet of the '80s, a dressing quarters Marie Kondo would surely approve of.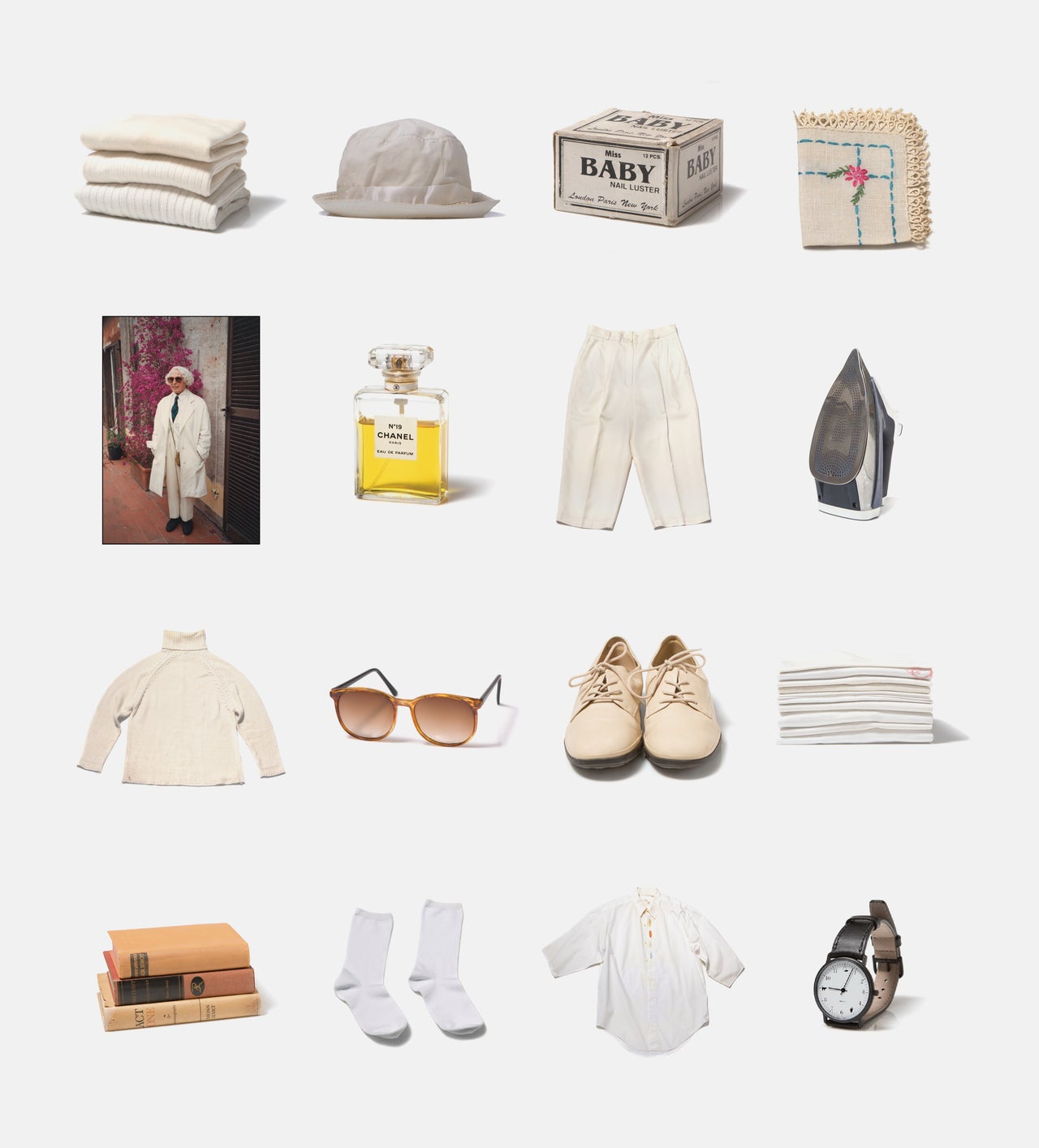 Berman was born in Belarus in 1920, when pogroms and poverty were daunting realities. At 12 years old, she moved with her family to Tel Aviv, in what was then Palestine, where they lived in a paltry beach shack by the Mediterranean Sea, which Berman was constantly sweeping free of sand. Still, Berman dressed in style; her mother would sew her outfits copied from European fashion magazines. She was especially fond of the color white, a common choice for those wishing to mollify the rancor of the beating sun.
In 1954, Berman moved again, this time to New York with her husband and two daughters, Maira and Kika, putting down roots in a Bronx apartment. Fifteen years later, at 60 years old, Berman uprooted her life once more, divorcing her husband after 38 years and moving into a Greenwich Village studio on her own. She left many of her belongings behind.
It was in the Greenwich apartment that Berman's knack for organization reached its peak. Berman had started a new life chapter ― a rarity for a middle-aged woman, especially in the 1960s ― and had few objects to her name. What things she did have were painstakingly cleaned, ironed and folded, each methodically positioned in its proper place. Following her divorce, Berman began exclusively wearing the color white. Her children never asked why, but Kalman imagines it has something to do with the flowing white linens that swayed from the laundry clotheslines back in Tel Aviv.
In 2004, Berman passed away at 84 years old. In her wake, her closet was imbued with additional power, the orderly white garments humbly offering guidance for how to live. "How do you construct your life?" Kalman elaborated. "How do you sort out what is important and what isn't? How do you create order? Find beauty? Make meaning?" Among the towers of T-shirts and folded men's pants, Berman tendered her approach.
When curator Peck first saw Sara Berman's closet it was at Mmuseum, Berman's grandson Alex Kalman's teeny tiny museum nook located off Canal Street in lower Manhattan. The space, Kalman explained, is designed to exhibit "vernacular objects, no masterpieces." Peck came to visit one day, and it was over a long cup of coffee that followed when Peck had the wild idea to frame Berman's closet as a period room. "I'm a big believer in period rooms' ability to bring people into other times, other lives," Peck said, be they the lives of an 18th century aristocrat or a 20th century divorcée.
Sara Berman's closet now lives alongside rooms from a very different crowd, namely extravagant homes from the 17th to 19th centuries. The space is next to the dressing room of Arabella Worsham who, after marrying railroad magnate Collis Huntington in 1882, became the richest woman in America. Like Berman, Worsham underwent a mid-life reinvention of sorts, transforming from a Southerner of meager means to one of New York's high society elite. Her dressing room is nothing less than palatial, from its ornate wooden armoire to the gown hanging inside.
Side by side, Berman and Worsham make lovely foils for one another. While Berman is all order and minimalism and so much white, Worsham is luxury, abundance and warm wood. The rooms offer two diverging portraits of women, living one century apart in time and perhaps worlds apart in spirit, though both seeming to share an aesthetic sensibility and a feeling of pride and care for their possessions. The rooms also represent rare spaces where women of the past could possess full agency over their domains ― what they wore and how and why. For women who, like Berman and Worsham, were financially dependent on men and never had jobs of their own, dressing offered an opportunity for power and independence.
As Peck half-joked, "I like to call this our feminist wing. We finally got one!"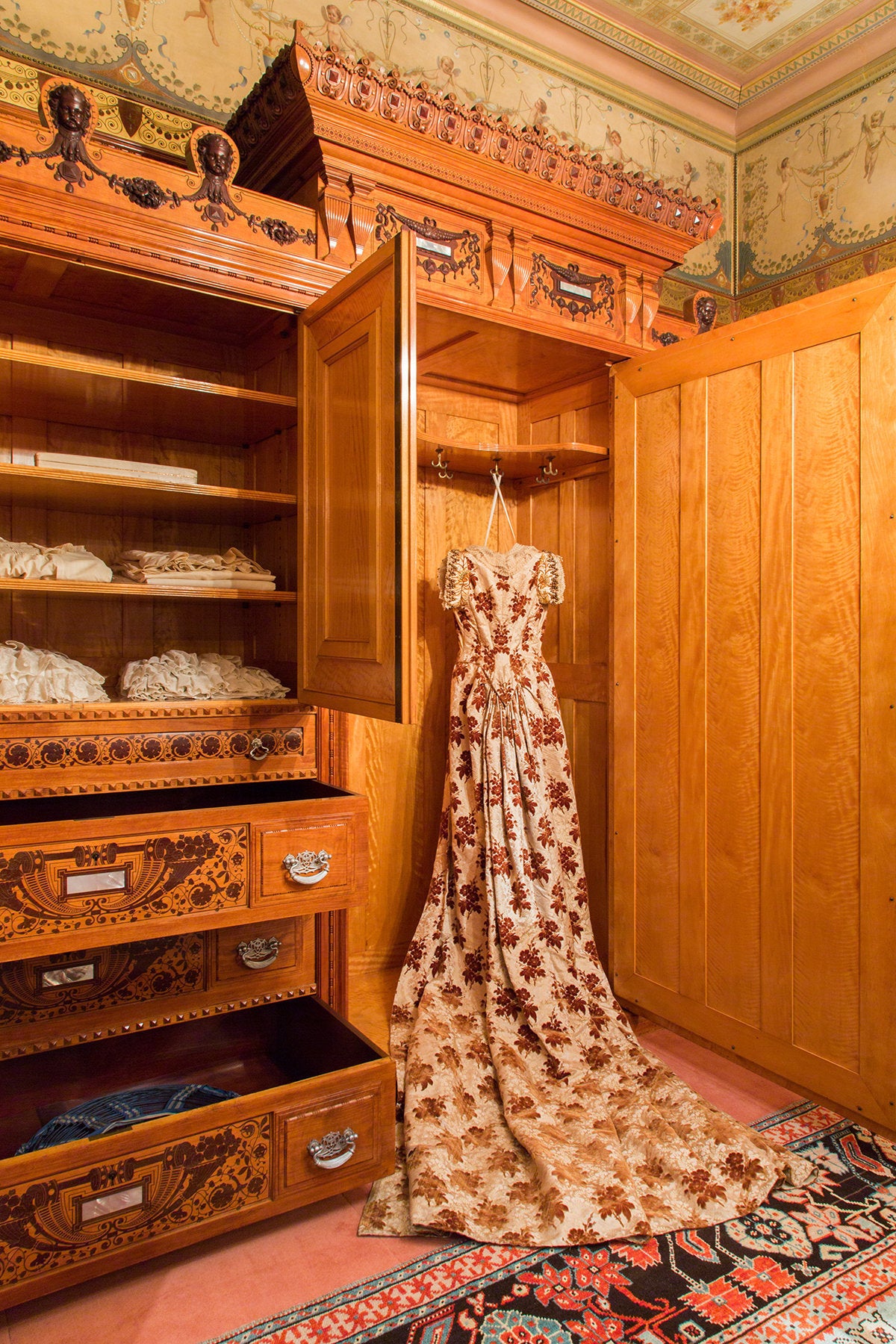 There is much to unpack inside Sara Berman's closet aside from underwear and sweaters. In part, the space is an immigrant story, of how one woman's journey from Belarus to Palestine to New York City is represented through cheese graters, sunglasses and watches (the latter of which Berman always wore three ― one for New York time, one for Los Angeles, and one for Tel Aviv.) In part, it's a meditation on loss and how inanimate objects can come to possess the spirit of a human being, especially after her physical body is no longer. It's also an ode to feminine independence, self-discovery and re-invention ― or as Kalman put it, that "nothing in life has an expiration date. You are free to change at any age." It's a story of love and family and art and how extraordinary regular people and their things truly are, if you take the time to look. Finally, it's great inspiration to clean out your closet. Or, create a masterpiece worthy of The Met, however you want to put it.
Correction: An earlier edition of this article misstated that Berman passed away in 1982, not 2004. The article misstated that Berman was 60 when she got divorced, when she was almost 50. We regret these errors.
Before You Go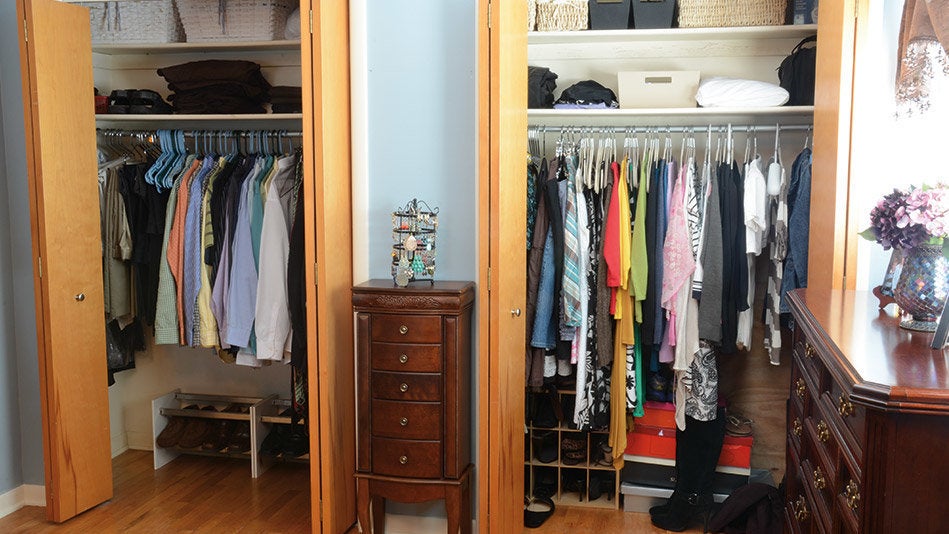 What a Really Organized Closet Looks Like
Popular in the Community