What Michael Jackson did for the "Moonwalk" Sara Mapelli is doing for the "Bee Dance."
The Portland, Oregon-based beekeeper describes her bee dances as "a duet among many."
"These 12,000 bees push with their powerful wings from each side of my body, I resist and then I let go and flow and move with them," she writes on her website." It is a deep meditation and I feel the hive mind surround me, hold me, and expand my body on a cellular level."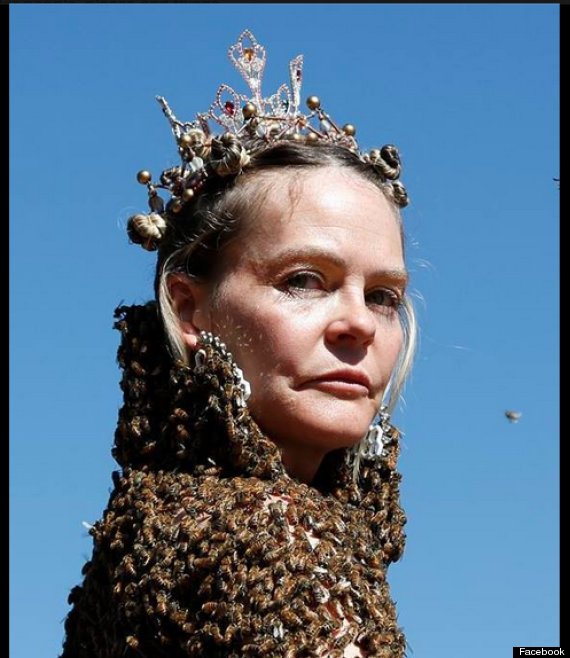 In order to attract the bees to her topless body, Mapelli anoints her body with a special pheromone oil that is equivalent to the scent of 100 queen bees.
The bees usually stay on her body for about two hours at a time.
"I just want people to understand that they don't need to fear nature," she said, according to India.com.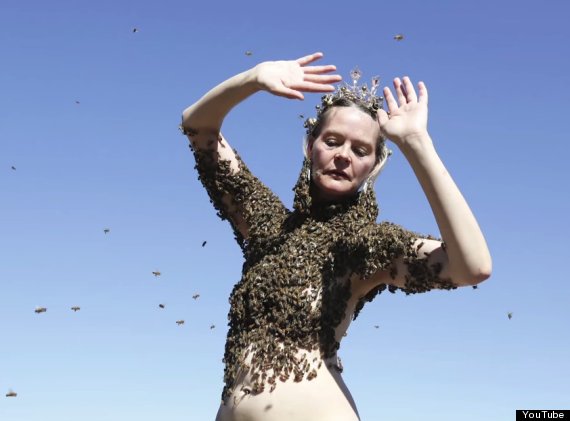 She then removes any stingers sticking to her flesh with a soft brush.
WATCH: Sara Mapelli Removes 12,000 Bees Off Body
"I hope to help the bees of the Northwest by encouraging them to swarm and become hardy to the ever changing environment," she said in the description for a bee dance video posted to YouTube in 2012.
WATCH: Sara Mapelli's Complete Bee Dance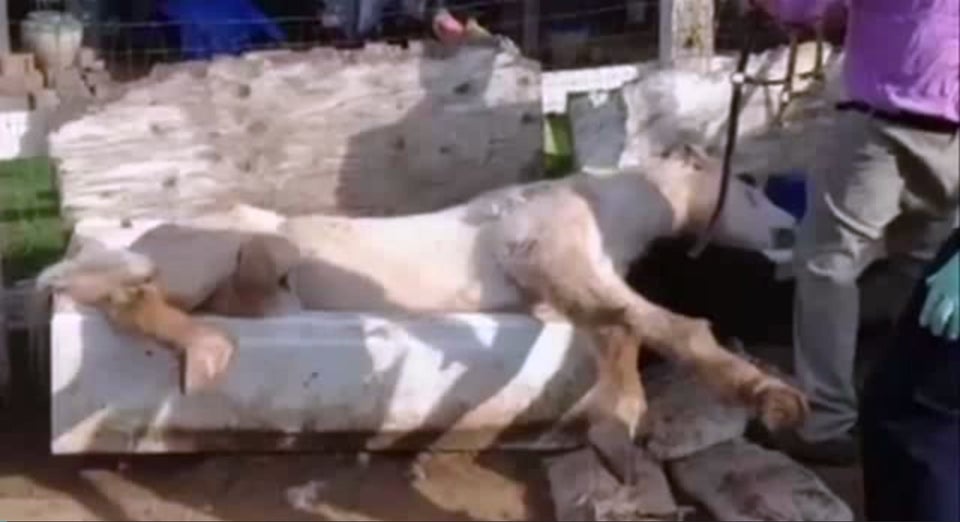 Animals In The News
Popular in the Community