Sarah Ban Breathnach was a freelance writer living paycheck to paycheck before writing her book Simple Abundance. In addition to quickly becoming one of Oprah's favorites, the powerful book about gratitude sold five million copies in the United States, another two million abroad and remained on the New York Times Best Sellers list for nearly two years. Ban Breathnach became a multi-millionaire overnight and was catapulted into publishing superstardom, enjoying the lucrative benefits of her success.
Then, it all stopped. Simple Abundance dropped off the Best Seller list and, due to wild spending, bad investments and a costly divorce, Ban Breathnach's money dwindled. A few years ago, she found herself on her sister's doorstep with nothing but a suitcase and her beloved cat Mikey.
Ban Breathnach opened up to Oprah about her fall from the top on an episode of "Super Soul Sunday" -- and considering that Simple Abundance sold seven million copies, it was quite a distance to rock bottom. "Were you getting at least a dollar for every book?" Oprah asks Ban Breathnach in the video above.
"Yes," Ban Breathnach answers.
Ban Breathnach recalled the weekly ritual in which she'd celebrate her success on the Best Sellers list with a glass of champagne. "There was this little ritual then in publishing when the Times list for the next week would come out on Wednesday, and you'd get a call at 6 p.m. and they'd say, 'You're number one again!'" Ban Breathnach says. "That went on for almost two years."
Ban Breathnach says her book was in the top slot for almost a year and remained on the list for 119 weeks. But it didn't last forever. "What I wanted to share with you -- and I've never shared, because you don't get much sympathy for this -- is the Wednesday that there was no call," Ban Breathnach says to Oprah.
Confused as to why she hadn't heard from The New York Times that week, Ban Breathnach called her agent and learned that she had not made the list. "I cried," Ban Breathnach admits. "I thought, 'No one in the world will understand what this feels like.' The only trouble with being number one is eventually you have to be number two, three and four."
Ban Breathnach shares the rest of her story about how she lost it all -- and found herself -- on an encore presentation of "Super Soul Sunday," airing Sunday, July 21, at 11 a.m. ET on OWN.
Earlier on HuffPost OWN: O Magazine's Summer Reading List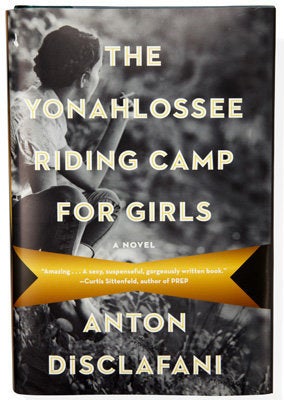 O Mag's 2013 Summer Reading List