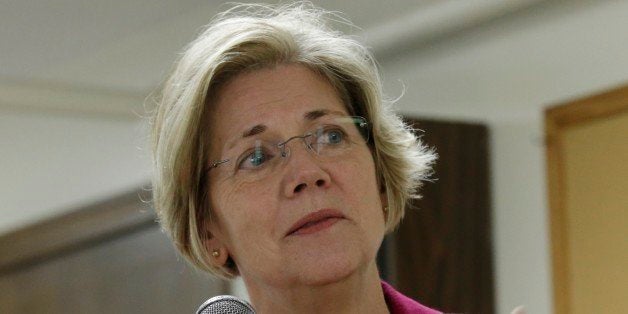 TAMPA, Fla. -- The U.S. Treasury Department on Thursday praised a move, already panned by Sen. Elizabeth Warren (D-Mass.), to increase the amount of money the federal government pays its student loan contractors.
In a speech here to consumer rights advocates, Deputy Treasury Secretary Sarah Bloom Raskin said her colleagues at the Education Department had recently boosted the amounts paid to companies that handle borrowers' monthly payments in hopes that better financial incentives will drive them to improve their customer service and work harder to help borrowers avoid costly loan defaults. These companies include Nelnet Inc. and Navient Corp., the former loan servicing arm of student loan giant Sallie Mae.
What Raskin neglected to mention Thursday is that taxpayers will fund a bump in pay for the student loan servicers even if their performance does not improve.
In September, under withering questioning from Warren, a top Education Department official conceded that the companies will get more money regardless of any changes they make to their operations. At the time, the senator was incredulous.
"Let me get this straight: You break the law. You don't follow the rules. You treat the borrowers badly," Warren said of the loan servicers. "And you all just renegotiated the contracts to make sure that across the portfolio, [loan servicers] are going to make a little more money if nothing changes?"
"The idea of the renegotiation was to help the borrowers, not to make the servicers richer," Warren told William Leith, chief business officer for the Education Department's Office of Federal Student Aid, which handles student loans.
Some federal officials beyond the Education Department are concerned that inadequate loan servicing -- the process of working with borrowers to place them in appropriate repayment plans and collecting their monthly payments -- may be exacerbating the problem as Americans take longer and devote more of their earnings to repaying student loans. The more money that households devote to paying off student loans, the less they have to buy houses, start small businesses or save for retirement.
A recent survey by the Federal Reserve revealed that nearly half of Americans said they had to curb their spending last year in order to make payments on student loans. Survey respondents with student loans also were more likely to say they had avoided medical treatment because they couldn't afford it.
Citing borrowers' complaints on Thursday, Raskin said the Education Department's contractors have provided them with "inadequate" information on repayment options and failed to enroll them in federal repayment plans tailored to their income. The White House has championed the availability of income-based plans as one of the main ways the administration has aided middle-class households.
The Education Department's new contracts with the loan servicing companies that hiked their pay are a "useful step to shape and improve the incentives in student loan servicing and drive better borrower outcomes," Raskin said.
Raskin's hope contrasts with the approach favored by some Democratic lawmakers, consumer advocates, state colleges, student groups and organized labor, who all have complained about shoddy treatment of borrowers and pushed the department to penalize companies that violate borrowers' rights.
Navient, the former Sallie Mae unit, came under particularly harsh criticism after the Justice Department in May accused the company of intentionally cheating some 60,000 active-duty troops out of roughly $60 million on their student loans, which included debts overseen by the Education Department. The company settled the allegations by agreeing to refund aggrieved troops. It neither admitted nor denied wrongdoing, and spokeswoman Patricia Christel declined to comment for this story.
In December, the Education Department told Warren that it had declined to levy any fines against Navient's former parent company related to its secret determinations that Sallie Mae over the previous decade had harmed borrowers and incorrectly billed the government, among other servicing failures. At the time, the department dismissed those various findings as "compliance issues."
But as a result of the contract change praised by Raskin, Navient could receive an additional 15 percent in annual revenue from taxpayers, according to an estimate that Michael Tarkan, an analyst at Washington-based Compass Point Research & Trading, made in a September report to clients. The Education Department also recently rewarded Navient with more taxpayer-provided business despite the Justice Department accusations.
"I do not understand a basic renegotiation that says you can continue breaking the law, but we're going to pay you more money for doing it," Warren said in September during her exchange with Leith of the Education Department.
A few weeks after that exchange, during the second of three speeches she has delivered since April focused on student debt, Raskin said there is a "great deal of integrity and stability in the student loan market."
After listening to Raskin's speech on Thursday, Joshua R.I. Cohen, a lawyer who represents borrowers with student loans, said he had to bite his tongue to avoid laughing during her remarks.
While Raskin detailed how the Obama administration had attempted to fix problems in student loan servicing and suggested there would be "rigorous" enforcement to ensure borrowers aren't mistreated, Cohen said, only one thought popped into his mind: "How can you say that when Navient is getting rewarded?"

Before You Go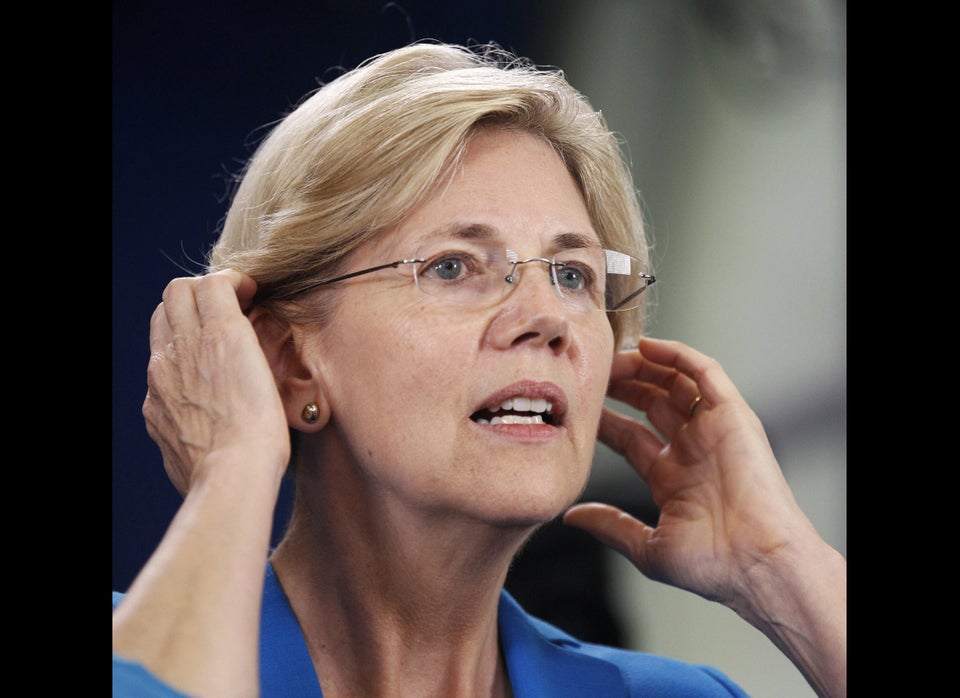 Elizabeth Warren
Popular in the Community