But Burton was thrust back into the spotlight on Thursday when she received an OBE (Order of the British Empire) honor at Buckingham Palace, where she was recognized for her contribution to the British fashion industry.
The Alexander McQueen creative director, who has helmed the company since McQueen's death in 2010, said she was "very, very humbled" to receive the honor from Prince Charles. When asked whether she would be designing maternity clothing for the pregnant Duchess of Cambridge, she replied, "I hope I will be."
Bring on the stylish stretchy pants and empire waist dresses!
See what Kate's worn this year: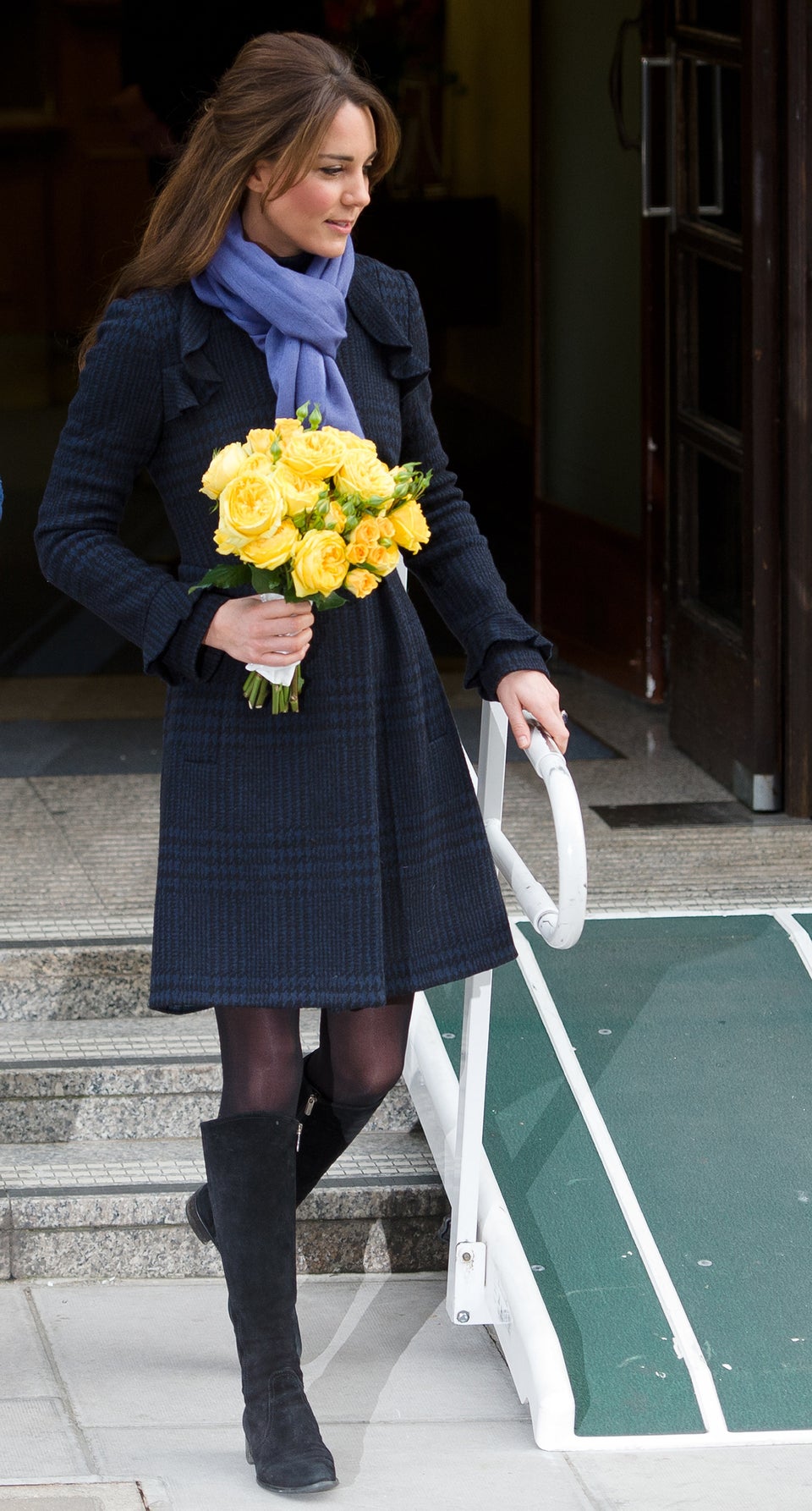 Kate Middleton's 2012 Outfits