This week's "Grey's Anatomy" is the episode fans have been waiting for, but not because of some twisted love triangle or Save Seattle Grace drama.
Sarah Chalke, best known for her earlier roles on "Roseanne" and "Scrubs," guest stars to tell her very personal and "mind-blowing" story, according to "Grey's" star Sarah Drew.
"It's a really incredible, moving and heart-wrenching story to tell on the show," Drew told The Huffington Post earlier of Chalke's episode. "It's really amazing. I'm so excited to see it."
Why did you decide to tell your story on "Grey's Anatomy" and why now?
It was pretty scary actually. [Laughs.] Now is a good time in the sense that it took me a bit of time to be ready to talk about it and it was a big decision to talk about it. Because I obviously wish that it was something that happened to me that I was talking about -- it complicates things, I think, when it involves your kid.
We talked a lot about it and, at the end of the day, in the balance of things, once you go through something like that, you can't not figure out every single way that you can help another parent or another kid who might be going through what we did. For me, the biggest goal was to raise awareness because it's something that doesn't have a lot of visibility -- nobody knows about it. We didn't know about it.
There is a treatment. There's this ticking clock. There's a 10-day window that you have to get this treatment in to save your kid's heart. It's called IVIG. So through an IV drip for 12 hours, they give kids a protein solution that's made from human blood. It takes 10,000 blood donors to create a batch and out of that batch, a lot of kids will get treated. Each kid is getting the benefit of the immunity from 10,000 donors and what that does is it reduces inflammation in the body.
There's this great website called KDFoundation.org and that's the website that "Grey's" actually let me do a PSA for at the end of the episode. That's the website that saved my son because it's the website that I kept going back to and just reading the symptoms that are so clearly listed and [my son] had all of them. We fought really hard to get him diagnosed and he got the treatment on Day 10.5. It was late and thank God, he's OK. And I think that's what has allowed me to feel like I can try and do this. But I was really scared when we were doing it. [Laughs.]
What has been really cool since then is the response from parents that I've had already, even before the episode has aired. There were parents that were as lucky as us and parents that were not as lucky as us who've written to me. But this is such a unique way to get parents to see the visual symptoms because it's basically high fever and then everything goes red. There's the red, bloodshot eyes and the red lips and the red tongue and the red throat and the red hands and feet and then the last symptom is the peeling of the skin on the fingers, but that happens often once the diagnosis is missed. Charlie's was actually on Day 9 and that's like a telltale sign and can kind of help the diagnosis.
Did you always want to play the mom to the child with Kawasaki in the episode or did you just want to bring the story to Shonda Rhimes and have someone else play her?
It was interesting. I knew that I wanted to do this and I told the creators of "Grey's Anatomy" about our experience and they said, "We want to do this and we want you to play the mom." [It wasn't] my story, but just a Kawasaki storyline inspired by ours. And I said, "Can I sleep on that?" [Laughs.] Because I knew it was going to be tough. Then I emailed them two hours later and said, "No, absolutely. I want to do this. I want to play the mom."
I was nervous about what that was going to be like, to play the mom, but it was interesting what ended up happening. My first day of shooting, I had this anxiety, like, "I hope I'm going to be OK when I hold a kid who's made up to look like Charlie did at that time." And I get this email from my Kawasaki doctor, Dr. Jane Burns, who is one of the leading researchers in the world on Kawasaki. And she got an email from the mother of another one of her patients who had been cast to play my son. They cast triplets in case one kid is tired or something, but one of the triplets had had KD a year before. It was wild because what are the chances of that happening? It's like zero. Casting didn't even know when they cast this little guy!
Most of your scenes are with Ellen Pompeo, who plays Meredith, and Camilla Luddington, who plays Jo. Are they as doctors helpful and compassionate or do they dismiss what your character is saying she thinks her son has?
You know, the episode is called "Can't Fight This Feeling" and there's so many different Kawasaki experiences. Every parent has a different journey, but it's a very common experience for people to feel like, "My kid's just really sick. I don't know what's wrong, but it's something bigger than a virus. They're not themselves. They're limp in my arms. It's just something more than this. I can't help but have this feeling that something's wrong." What I loved about the way the writers wrote the episode is that I feel like it's a message to parents -- not only, "Please look out for these symptoms for KD and if you ever come across them, go get it checked out or bring Kawasaki up to your doctor," but I felt like it also gives the message to parents, "Fight for your kid. Whether it's KD or something else, get a second, third, fourth or fifth opinion. Don't be scared to ask questions. Don't be scared to go back. Don't be scared to get an extra test." You will never look back and regret doing those things. I feel like it's just a message to parents that it's OK to fight and to advocate for your kids.
Here's the full episode description for "Can't Fight This Feeling" below:
A gas tanker explodes on a Seattle highway, causing multiple injuries -- including paramedic Matthew; Meredith and Jo help a frantic mother (Sarah Chalke) whose child is suffering from a mysterious illness; and Owen bonds with a young boy whose parents are in critical condition. Meanwhile true colors are revealed when Alex is forced to work with Jo's boyfriend on an ailing patient.
Watch Sarah Chalke's portrayal of the Kawasaki disease storyline on "Grey's Anatomy," airing Thursday, March 28 at 9 p.m. ET on ABC.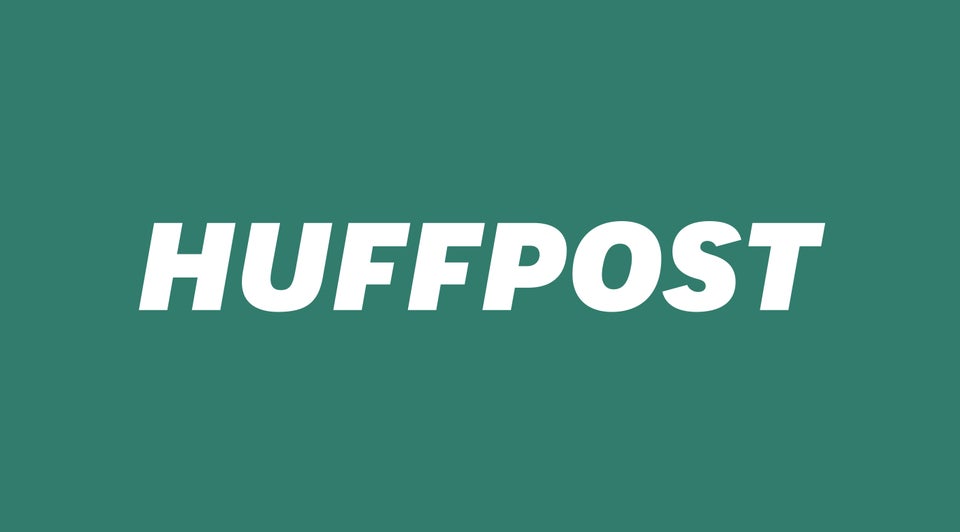 What To Watch
Related
Popular in the Community