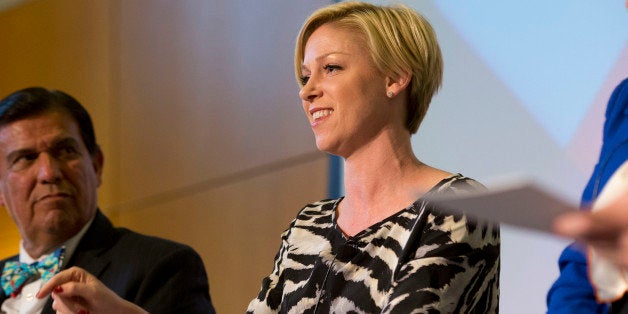 Two years ago, former Texas state Sen. Wendy Davis (D-Ft. Worth) stood and spoke for 11 straight hours to filibuster a bill that eventually shut down multiple abortion clinics in the state. Now, a lawmaker from the other side of the aisle is standing up to protect women's health clinics in Texas: state Rep. Sarah Davis (R-Houston).
Davis, 38, is bucking her party to fight against a provision in the proposed state budget that would put Planned Parenthood and other private women's health clinics at the bottom of a tiered priority list for cervical and breast cancer screening funds. She worries that the move could cause the federal government to retaliate by pulling all federal cancer screening funds out of Texas, which could negatively impact many women's health clinics throughout the state.
"It's not good public policy to target one type of clinic, and then as a result, lose 51 other clinics," she told The Huffington Post in an interview.
In 2011, the federal government cut off all Medicaid family planning money for Texas after the state tried to defund Planned Parenthood. This forced Texas to set up a state-run Women's Health Program with far fewer providers, since many clinics had lost funding. Davis fears that the same thing will happen if the current effort to put Planned Parenthood on the lowest-priority tier is successful.
"I don't think it is appropriate to continue to fund the Women's Health Program so that we can make some type of a political statement as Republicans that we care about women, only to chip away at the safety net of the providers," Davis told her colleagues at a committee hearing on Tuesday. "If we don't have the provider network, women cannot be served. And they will die."
Davis, who survived breast cancer at the age of 32, told HuffPost that she is frustrated that her colleagues are using women's health as a political football.
"I believe the sole purpose is to ensure that Planned Parenthood clinics don't receive any funding," she said. "The problem with that is I know Planned Parenthood can be a partisan issue, but I don't think women's health should be."
Davis said she also opposes cutting funds for Planned Parenthood itself, because she believes it has been "an efficient and cost effective provider of women's health services for a long time." She is one of the rare Republicans in Texas who supports abortion rights, and was the only Republican lawmaker in the state House of Representatives to vote against HR2, the package of anti-abortion restrictions Wendy Davis tried to block in 2013.
"I think abortion is a horrible way to end a pregnancy, but it's a constitutionally protected right," Davis said. "As Republicans, we have always believed in personal freedom, individual responsibility and limited government, and that is embodied in the right to make decisions over your body and who you're going to spend time with in your bedroom as well as what's in your wallet."
Davis said she is gearing up for a passionate fight over cancer screenings in the coming weeks. On Tuesday, she tried to remove the tiered funding system entirely from the House budget, but was unsuccessful. She did, however, manage to include a rider that says the state must drop the tiered system if the federal government does decide to pull cancer screening money out of Texas, and she said she will defend the rider "without hesitation" when the budget goes to the full House for a vote.
"I'm a breast cancer survivor myself because of screenings like this," Davis said. "So I take it very personally, and I'm very passionate about it."

Before You Go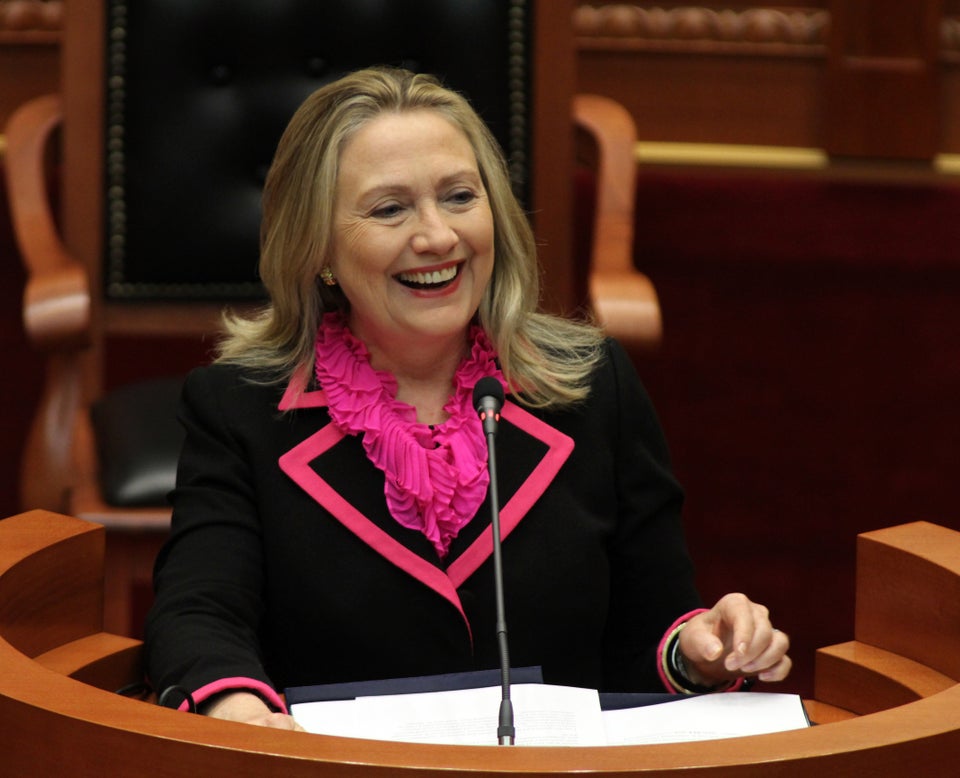 Which Women Might Run In 2016?
Popular in the Community