Duchess of York Sarah Ferguson sat down with Harper's Bazaar to discuss everything from her daughters to missing out on the royal wedding to her new series for Oprah's OWN network.
On Queen Elizabeth II:

The queen, Ferguson says, "is the most wonderful, forgiving, nonjudgmental person I know."

On that whole Prince Andrew scandal:

"I didn't do that, selling access," she says, furrowing her brow. The masquerading Indian mogul, she explains, "said he wanted to start a business with me, and I said, 'If you're going to invest in my business, with that comes my family, because we're all a team together.' But the way it came across in the video, it was so horrible, because they cut it and edited it and changed it, chopped it." As if knowing this all sounds a bit like rewriting history, she adds, "It was a huge lapse in judgment."

On if she could do her marriage all over again:

"I would have fought for Andrew and I to be together after we got married and he went to sea [with the Royal Navy] and I saw him 40 days a year for the first five years of our marriage. I would have never let anyone come between us. Actually, one of the people [at Buckingham Palace], who shall remain nameless, said, 'Oh, for heaven's sake, you're just a naval wife. Put up with it. Everyone else has to.' I would say, 'No, I'm going to be with him.'

On her money issues:

"I think my financial problems have come from desperately trying to please, from my addiction to approval and to thinking that I'm not worthy, so I have to buy people's love. What I didn't have until Oprah came into my life," she adds, "and [the reason] I am so grateful to her, was the toolbox to know how to handle the twists in the road."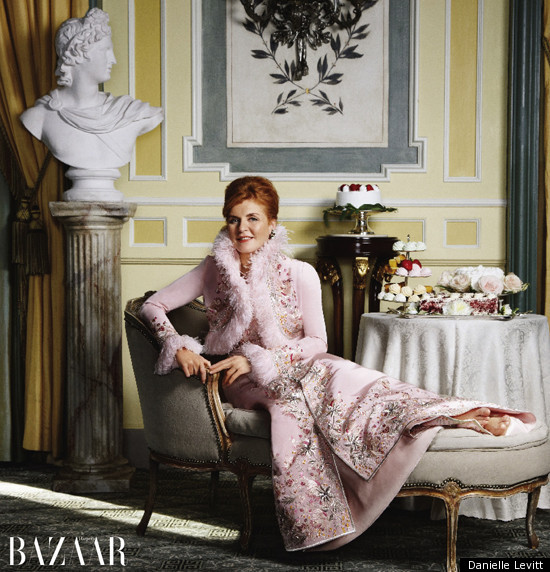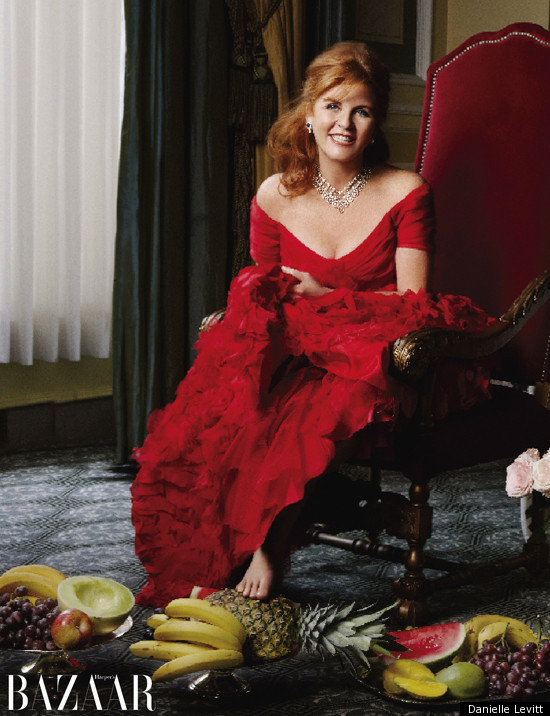 WATCH behind-the-scenes footage from the shoot: