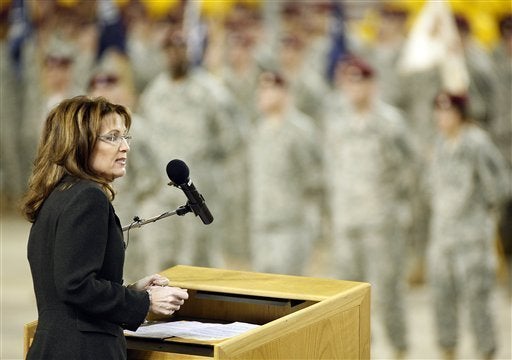 HuffPo's Rachel Weiner has already reported on Greta Van Susteren's defensive response to a Politico story today, which cited an anonymous source saying that one of the reasons that Sarah Palin has been caught up in a "series of public relations gaffes" is because she is "taking advice from Greta and her husband."
In her Fox News blog, Van Susteren vehemently denied offering Palin any advice, and called the authors to task for not checking on this allegation. Let me give Van Susteren her due. This is a serious charge of direct professional misconduct, and there should have been more than a throwaway line from an unnamed source to back it up. The allegation begs further questioning.
But what Van Susteren does acknowledge in her "brief" on the subject is equally troubling:
1. She acknowledges that her husband, John Coale, has been advising Palin, that they are in weekly contact, and that he played a central role in the formation of her national political action committee, SarahPAC--all while she has been covering Palin for Fox News.

2. She acknowledges that her husband met Palin through Van Susteren's media contacts with the governor. In short, he used his wife's journalistic access to Palin to gain his own political access.
There are some serious journalistic conflicts of interest taking place here, and Van Susteren is either being duplicitous or disingenuous to characterize them as "silly."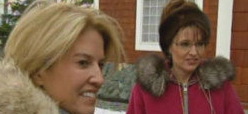 I've written earlier in HuffPo about the odd dynamic that has developed over the past seven months between the Palins, Van Susteren, and her power broker husband, Coale. Both Coale and Van Susteren are prominent practitioners in the controversial Church of Scientology, and Coale has been a major behind-the-scenes political force in Washington, D.C., for decades.
Since my first story appeared, several people have contacted me with more troubling information on the subject.
Coale's extensive training in Scientology is a matter of public record. He has completed the organization's course OT-VII, Scientology's second most powerful level.
Moreover, Coale has been a major player in national political circles for nearly a quarter century. The Gawker recently obtained a chilling and revelatory document--"How Scientologists Can Take Responsibility for and BE AT CAUSE OVER the Fourth Dynamic"-- signed by Coale, which not only in riddled with Scientology jargon, but also provides troubling insight into his overall political strategy.


Coale's proposed FLAGG PAC (which stood for "Freedom, Liberty, and Good Government Political Action Committee") never got off the ground, but in essence, Coale has become a one-man PAC himself, pursuing the the political goals of his memo single-handedly, with Van Susteren as his well-placed tag-team partner. I've also been told that there are, in fact, a pair of Scientolgy-based PAC's, Citizens for Social Reform and Florida Citizens for Social Reform, the latter which acknowledges to have been "founded by Scientologists" but now claims to have no affiliation with Scientology. (The "spiritual headquarters" for Scientology are located in Clearwater, Florida, where Coale and Van Susteren also live part of the year.)
Coale's extensive contributions to elected officials--including a $2,000 contribution to then U.S. Senate candidate Barrack Obama in 2004--can be viewed at the Federal Election Commission's web site. He gave more than $20,000 in so-called "soft money" and tens of thousands to targeted candidates, most of them Democrats and many of them women. Here's a sampling:
COALE, JOHN P. MR.,CLEARWATER, FL 33755

REPUBLICAN NATIONAL COMMITTEE--12/31/2008, $26,200.00 29932105390
Earlier this decade, Coale and Van Susteren also participated in a bizarre Ponzi scheme, according to the Los Angeles Times, in which they were forced to pay back $700,000 of the $939,000 they netted in the crooked deal, which apparently had links to Scientology.
Some Palin supporters took me to task for not going into the Van Susteren-Clinton connection more closely. Indeed, Coale was a major contributor to Hillary Clinton's presidential campaign, and then abruptly switched sides when Hillary was denied the nomination. There is an interesting notation in the FEC documents of a "negative" contribution, or withdrawal, from Clinton's campaign on August 28, 2008--the same date that Obama made his historic acceptance speech at the Democratic National Convention. The following day, Palin was named as John McCain's running mate.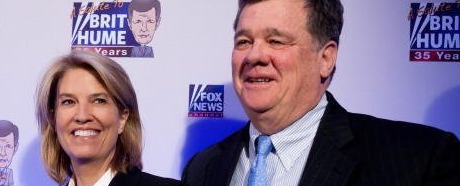 From that point on, Coale dumped nearly $60,000 into the McCain-Palin campaign and the Republican National Committee, including a last-hour donation on New Year's Eve of $26,200 to the RNC. In respect to Hillary Clinton, not only did he contribute thousands of dollars to her ill-fated presidential run, he also contributed thousands to her 2000 race for the U.S. Senate.
Moreover, several people have suggested that the Scientology-Bill Clinton connection went so far as to impact U.S. Foreign policy vis a vis Germany, a country that has condemned Scientology. In a fascinating and thoroughly researched article entitled "Hollywood's Celebrity-Lobbyists and the Clinton Administration's American Foreign Policy Toward German Scientology," Dr. Stephen Kent of the University of Alberta goes into painstaking detail about the inner workings of this relationship.
Abstract: This article takes basic insights provided by resource mobilization theory in order to discuss how Scientology celebrities used their status to influence the international debate over Scientology between the United States and Germany. Their ability to have done so is another indicator of the access to American political elites that Hollywood cultural elites have gained in recent years, most especially during the administration of President Bill Clinton (1992-2000).
(Some people have gone so far as to suggest that Clinton actually went to bat for Scientology in Germany in exchange for John Travolta softening his portrayal of the Clinton character in Primary Colors.)
What is obvious is that Van Susteren has had unique access to the Clintons, and she has conducted several soft-ball interviews with them a la Palin over the years, most recently as last week with Hillary, during which time they actually joked about Van Susteren's performance at a North Korean karaoke bar. Was it simply a coincidence that Van Susteren headed to Mexico to do a piece on the Drug Wars there at precisely the same time that Hillary went there to assess the situation? Come now. The fix is in.

Given her husband's close political relationship with the Clintons, one has to ask why Van Susteren is still allowed to conduct political interviews with them at Fox News? This is a clear-cut case of journalistic conflict-of-interest. Period. End of discussion.
Ditto for Van Susteren and the Palins. If Van Susteren's husband is directly advising Palin on what is clearly shaping up to be a national bid for the Presidency--as Van Susteren herself acknowledges--then Van Susteren has some serious conflicts of interest going on here as well. When are the Fox News execs going to call Van Susteren on this clear-cut breach? The Bard was right: Something is rotten in the state of Denmark.
Related
Popular in the Community