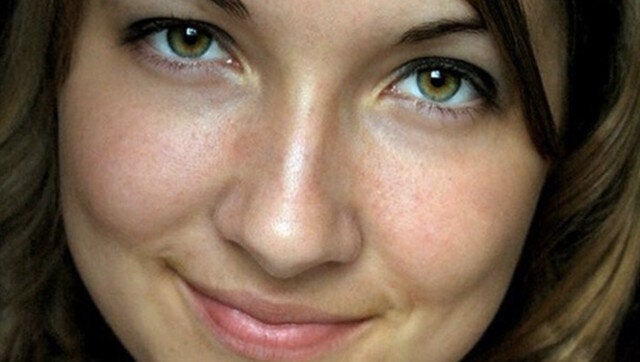 Fed up and sinking in college loan debt, Sarah Hanson decided to gamble on a novel idea. The 19-year-old student and developer decided that she would sell 10 percent of her future earnings to the highest bidder so she could drop out of college to focus on her startup.
The closing bid was $125,000 -- a figure Hanson was hoping for but that nevertheless left her stunned, the teen told The Huffington Post in an email.
Before the auction began, Hanson assured potential bidders that she would use the money to pay down her existing college debt and to launch her project, a website called Senior Living Map that helps seniors and their families find assisted living facilities. Hanson got the idea for her venture when helping her grandmother find a new place to live, she told VentureBeat.
Hanson wrote on 32auctions.com that after building the map, what started as a fun side project quickly became a bigger passion. She had faith in Senior Living Map, but as a 19-year-old student with no track record, finding an investor was going to be difficult.
So to make ends meet, Hanson decided to "up the stakes," she wrote. With the winning bidder buying 10 percent of Hanson's income for the next 10 years -- no matter what the source of that income is -- the bidder will get a check even if the site doesn't become a huge success.
Hanson admitted on her 32auctions.com page that her parents may be disappointed that she's cutting her college career short. But in her appeal to investors, she wrote, "I go to a good school, with good teachers, and have made some good friends, but to be thousands in debt to be taught things I already know or things that have no application to the real world … it's not worth it, not for me."
She had one word to describe her situation then -- "burdened." Now, she likens herself to an airplane.
In an email to HuffPost last week, Hanson reflected:
A couple of weeks ago, I was sitting at my desk, trying to come up with an idea that would enable me to work on Senior Living Map full-time. Today, I have someone willing to invest $125,000 in me. The beauty and power of the Internet. It's amazing.
Related