After being body-shamed, a pregnant TV host decided to call out her haters.
During an episode of Australia's "Studio 10" that aired on Oct. 1, co-host Sarah Harris addressed photos of her published in The Daily Mail. The journalist explained the photos showed what she looked like off duty and said that she "made the mistake of reading the comments." She definitely didn't let the people behind them get her down, though.
"Some of them were just revolting, having a go at how huge I am, how fat I am, how ugly I am," she said. "When you're pregnant you do feel very vulnerable and self-conscious about your body, and I did feel pretty awful about the comments and the pictures. But then I thought you know what? Bugger it. I'm growing a baby."
Harris added that she was "kind of fed up" with the body-shaming comments women face during pregnancy and the pressure to lose weight after having the baby. Then, she had a final brilliant message for all the haters out there.
"On behalf of all the pregnant women out there who might be feeling a little bit chubby and a little bit flabby," she said. "On behalf of all of them I want to say to the haters, get stuffed."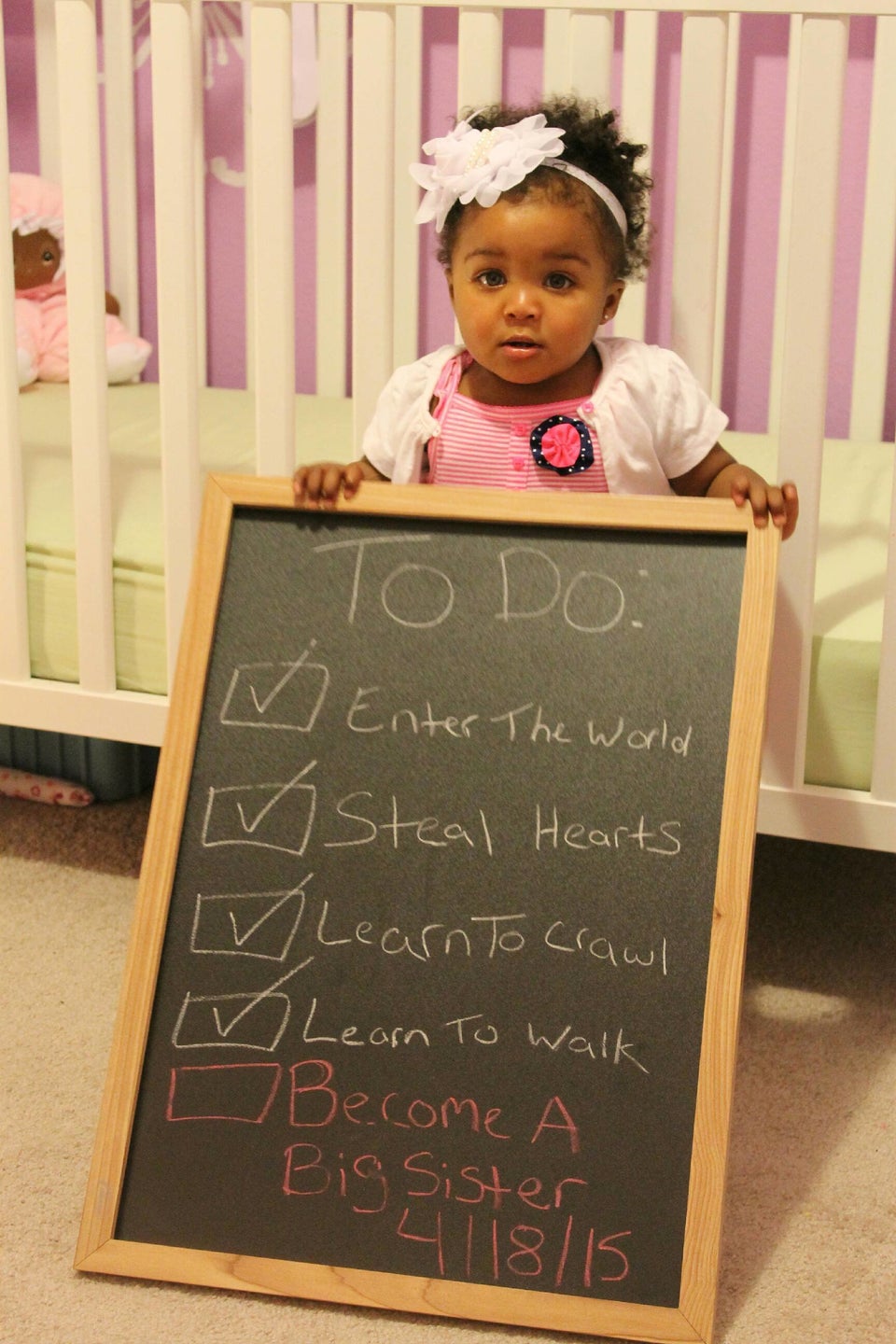 Creative Pregnancy Announcements