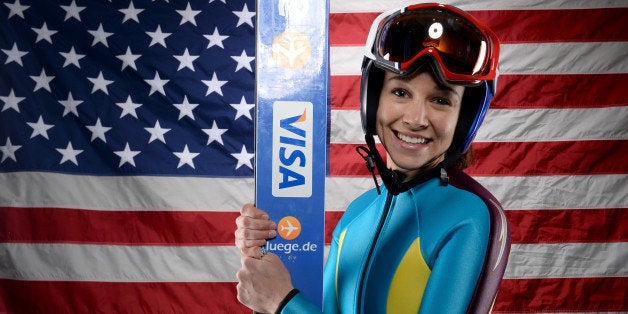 When Sarah Hendrickson first started ski jumping, around age 7, she had no idea it wasn't an Olympic sport for women.
"I just purely did it because I loved it," Hendrickson, 19, told The Huffington Post last week.
She fell in love with the feeling of flying, which is pretty much what ski jumping is: speeding down the takeoff ramp, uncoiling and shooting into the open air at 60 mph. She was immediately taken with the sheer exhilaration of the sport, and today describes it "like nothing else in the world. All my problems, when I'm ski jumping, kind of melt away."
Ski jumping has been a staple of the Winter Olympics since 1924, but this year's games in Sochi are the first to allow women to participate, thanks to a long tradition of speculation and pseudoscience about the supposed health risks of the sport.
One of the most frequently cited objections -- the claim that ski jumping would harm women's reproductive systems -- didn't, in fact, hold an ounce of truth. Yet as recently as 2005, International Ski Federation president and International Olympics Committee member Gian Franco Kasper said that women's ski jumping "seems not to be appropriate from a medical point of view."

Now that those theories have been thoroughly debunked, we're finally getting a chance to see what we've been missing, and to witness a historic group of women from around the world prove the doubters wrong.

Hendrickson, who hails from Park City, Utah, is one of those women. She arrived in Sochi as the reigning world champion in women's ski jumping. She also arrived with injuries: a torn ACL, an MCL that was ripped off her bone and a torn meniscus, the result of a brutal crash in August.
Last week, Hendrickson finished a disappointing 21st out of 40 in the first ever women's Olympic ski jump, leaving her, as Paul Myerberg put it in USA Today, as part of an American team "savoring the symbolism of the moment rather than Winter Games glory."

Though Hendrickson fell short of the gold, she took the long view during her conversation with HuffPost.

"I just hope that people look up to me and follow their dreams as I did," she said. "Because we were told 'no' many times and I was told 'no' after my knee injury."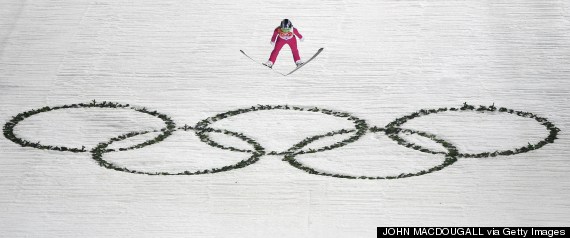 Ski jumping was approved for women in 2011, following a 2008 lawsuit led by Lindsey Van and Jessica Jerome, who were Hendrickson's teammates this year.
Even though things didn't turn out the way she'd hoped, the eyes of the sports world will probably be on Hendrickson for some time. As Kelly Whiteside wrote in USA Today, Hendrickson is "the present and future of her sport."
The significance of this year's games -- and her own role as the first jumper in the event, and thus the first female ski jumper in Olympics history -- isn't lost on Hendrickson.
"I didn't have the results that I wanted, but it was just a privilege to be a part of it," she said. "I mean, to be considered a pioneer is pretty crazy at the age of 19."

Until the 2018 games roll around, Hendrickson will have plenty to keep her busy, both on the course and off, having recently inked a sponsorship deal with Frosted Flakes. And with her first Olympic experience behind her, Hendrickson's advice to young athletes is this: "Make a dream, fall in love with a sport that you really feel passionate about. I still show up at the hill because I love it. I don't do it because of the media or because of the sponsors. You have to find passion for something you love. That will show in the results. My journey is really just beginning with this event."
Email me at jordan.schultz@huffingtonpost.com or ask me questions about anything sports-related at @Schultz_Report and follow me on Instagram @Schultz_Report. Also, be sure and catch my NBC Sports Radio show "Kup and Schultz," which airs Sunday mornings from 9-12 ET, right here.
Popular in the Community