She made her effort at a White House press briefing responding to a question from Fox News correspondent John Roberts. Trump at his rally derided Ford over some details concerning her allegation that Supreme Court nominee Brett Kavanaugh sexually assaulted her when they were teenagers, and Roberts asked why the president felt compelled to do so.
"The president was stating facts," Sanders responded. "He was stating facts that were given during Dr. Ford's testimony (last week to a Senate committee) and the Senate has to make a decision based on those facts and whether or not they see Judge Kavanaugh to be qualified to hold the position on the Supreme Court."
Not surprisingly, a Twitter fact-check of Ford's testimony by NBC News showed little of what Trump claimed about her remarks was accurate.
Finally, one tweet seemed to sum up the matter.
Before You Go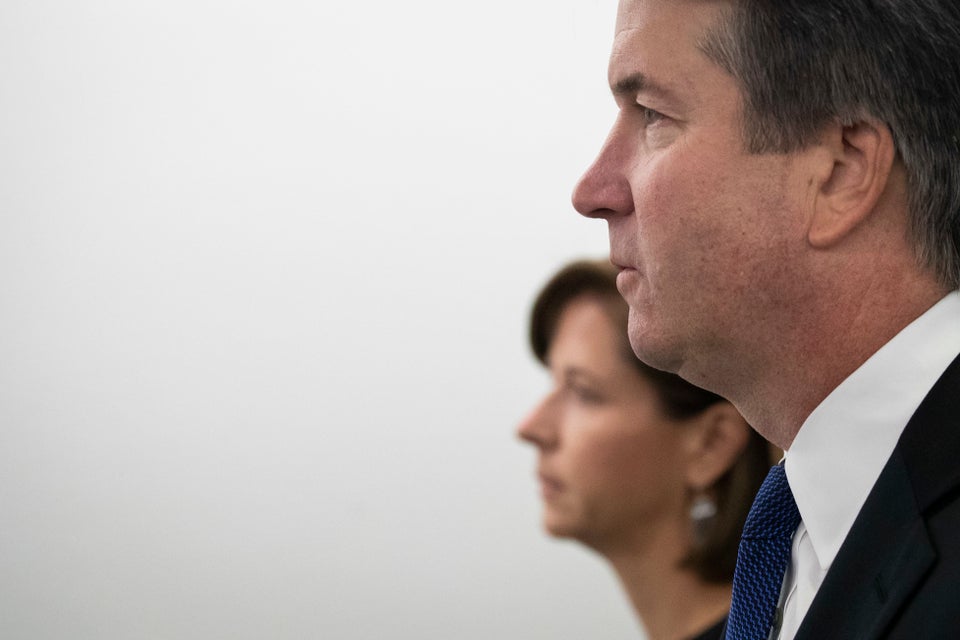 Brett Kavanaugh Testimony
Popular in the Community