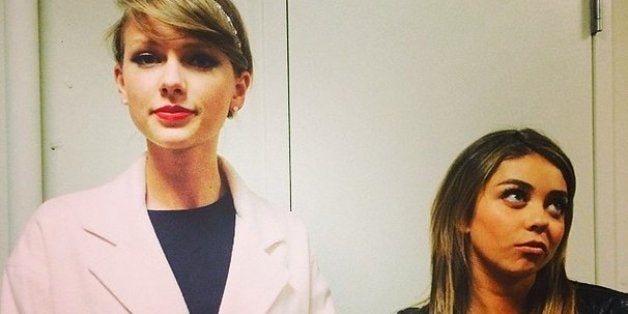 Sarah Hyland has something we all want: a friendship with Taylor Swift (and, presumably, access to Swift's new album). But, despite being close pals with the country crooner-turned-pop singer, the "Modern Family" star hasn't had a "'1989' secret session," nor does she want to.
But judging from Swift's first three singles -- "Shake It Off," "Out of the Woods" and "Welcome to New York" -- Hyland guarantees "1989" will be a hit for her friend.
"I love it. I love the new sound -- the pop '80s homage is just amazing," the 23-year-old said. "I'm so proud of her for doing this and taking a huge risk because people don't like change. But as an artist myself, I like change. I like doing different projects in between 'Modern Family' because you have to challenge yourself and mix things up a bit, so why should someone as talented as Taylor be confined to country for the rest of her life? Especially when she can do amazing music like this."
"I've written songs, yeah. Every teenage girl writes songs when they have their first breakup. It's inevitable. Is it good? No," Hyland joked. "I'm not the tour kind of girl, I don't like that, but I'm not ruling out doing a feature on someone's album. I don't think I could ever come out with a solo album, but featuring on someone else's, like Leighton [Meester] did with Cobra Starship, things like that maybe, I'm not ruling it out," she added. "But it's not something that is high on my bucket list."
"Sometimes my friends and I go somewhere and they're like, 'Holy shit, we forgot how, like, famous you are.' And I hate the F-word and I hate the C-word -- famous and celebrity. Cannot stand them. And that's why I have such amazing friends, because they do have to remind themselves [that I'm in the public eye]," Hyland told us. "It's amazing to have friends in the industry who understand what you're going through because they go through the same thing as well, but I think it's amazing to still have friends who aren't in it. I don't think you should limit yourself to people just because they haven't been through what you have."
Before You Go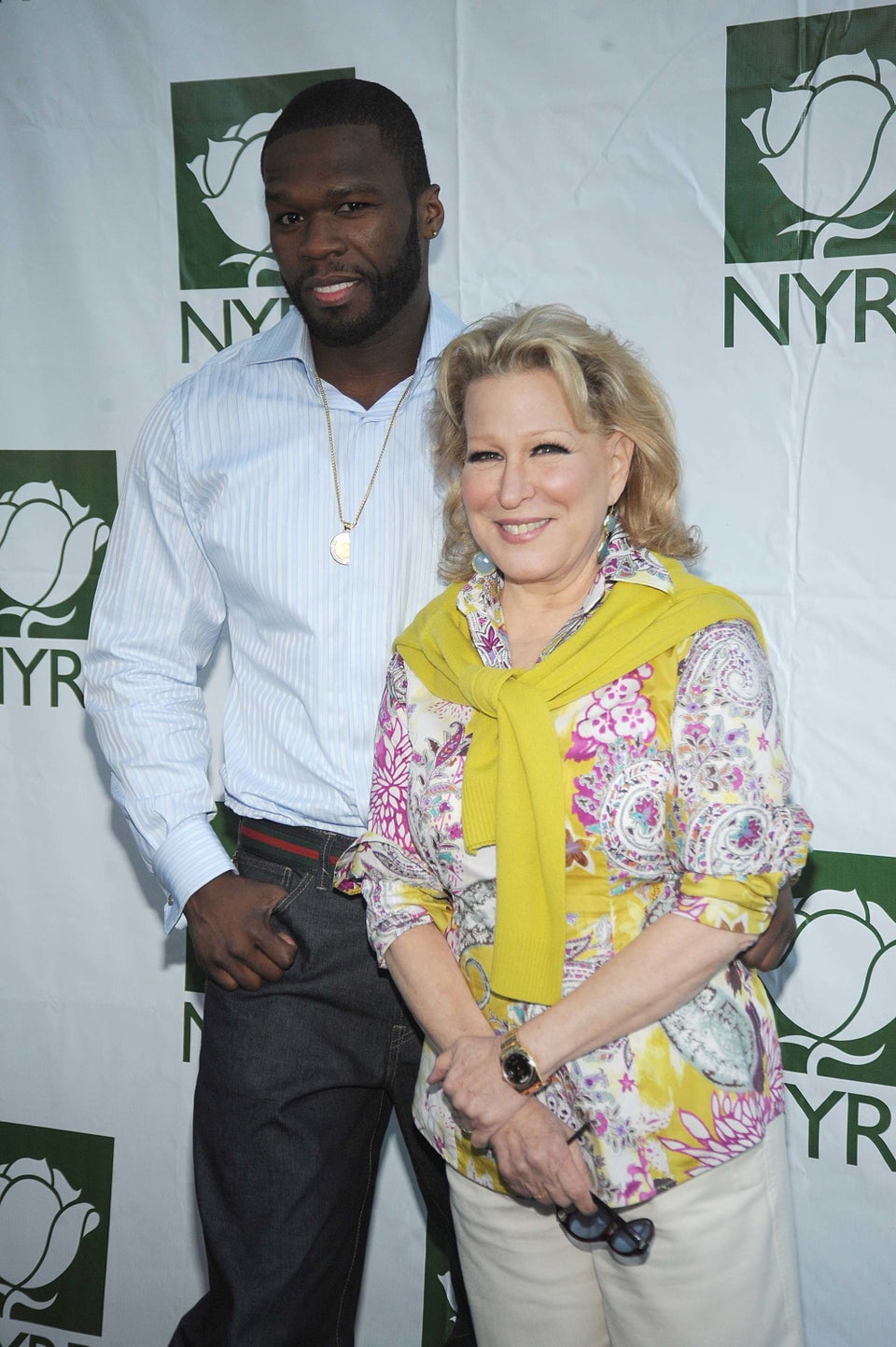 Surprising Celebrity Friendships
Popular in the Community