The power duo stopped by "Late Night With Seth Meyers" to discuss the gala, which SJP co-chaired this time around. It was a record-breaking year for the event, which raised $12 million for the museum ("it's a record" Wintour humbly bragged). But even amidst the success and excitement, Parker admits that while her position of co-chair sounds pretty simple, it was not quite so, and joked that she was "reprimanded very early on" by the boss.
The two also had a chance to rate the men's sartorial choices from the evening. Apparently the theme, which was white-tie and decorations, proved to be too much for some of the guys to understand, let alone achieve. Wintour revealed that some interpreted "decorations" as "Christmas decorations" and even asked designer Tom Ford to pick out ornaments for them.
The two may be an unlikely addition to the late night TV circuit (even Meyers seemed surprised over the excitement surrounding their appearance), but the LOL-worthy interview shows a refreshingly playful side of both ladies, who we're so used to exuding total sophistication. If the two ever DID go on a comedy tour like Parker said, we'd be the first in line for tickets.
Check out all the laughs above.

Related
Before You Go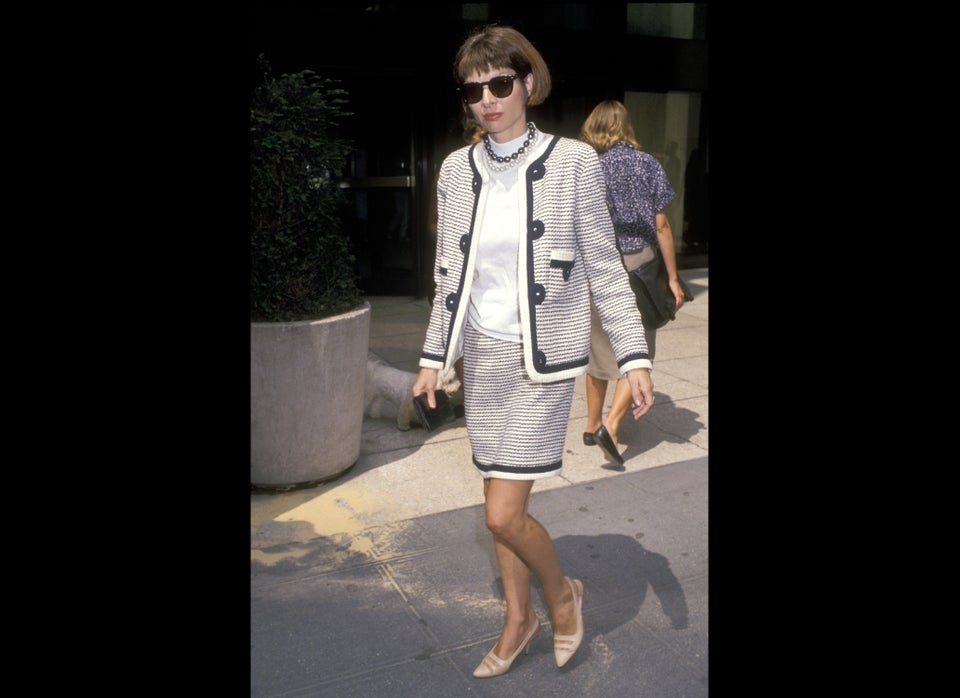 Anna Wintour Through The Years