 Carrie Bradshaw, is that you? Sarah Jessica Parker will be playing a journalist on "Glee."
But that's where the similarities pretty much stop. Brennan described Parker's "Glee" character as frazzled, eccentric and hilarious. She'll also interact with both Kurt (Chris Colfer) and Rachel (Lea Michele).
Meanwhile, Kate Hudson will be playing Cassandra July, Rachel's dance teacher at NYADA. And yes, Hudson will be singing and dancing.
"It's a really fun character. It's the difference between the Will version of teaching and more negative reinforcement," co-creator Brad Falchuk said at Comic-Con.
Other new Season 4 additions include Dean Geyer and Jacob Artist. Geyer will play Brody Weston, an upperclassman at NYADA and Artist will play Jake Puckerman, the younger, half-brother of Puck.
"Glee" Season 4 kicks off Thurs., Sept. 13 9 p.m. ET on Fox.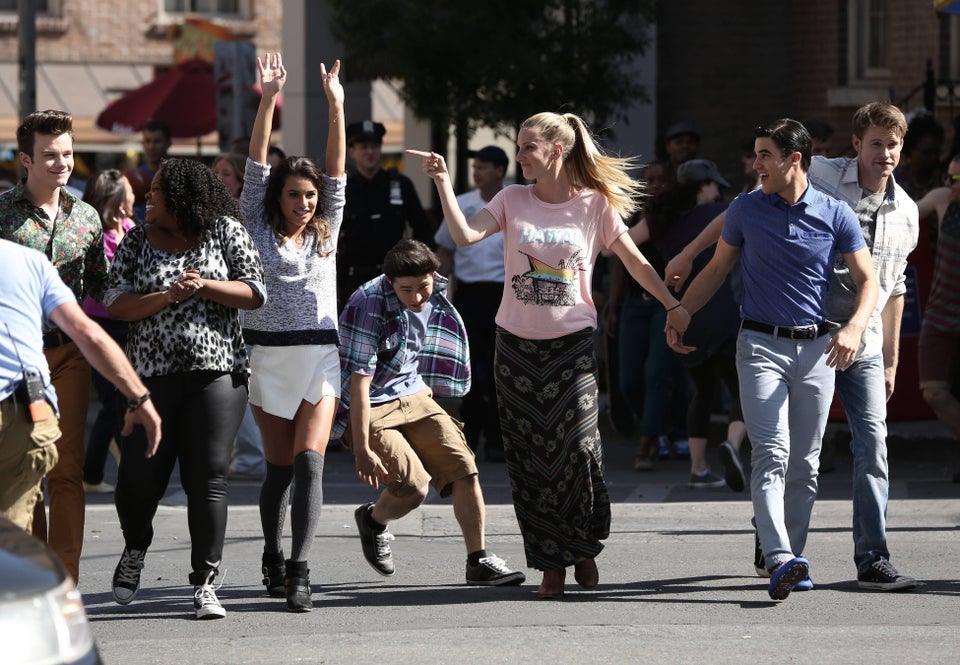 Glee Episode Stills
Related
Popular in the Community