 Season 3 of "Glee" (Tuesdays at 8 p.m. ET on Fox) is still going strong, but next season is already looking good. Sarah Jessica Parker and Kate Hudson will both guest star on "Glee" Season 4.
There are not many details about Parker and Hudson's characters at this point, but Fox revealed that Hudson will join "Glee" for a six episode arc.
Both actresses do have prior singing experience. Parker got her start on Broadway long before her Carrie Bradshaw days. The Emmy winner also appeared as Rusty in "Footloose," with Kevin Bacon. Oscar nominated Hudson famously sang "Cinema Italiano" in Rob Marshall's all-star movie musical "Nine."
The leading ladies are hardly the first famous faces to appear on "Glee": Gwyneth Paltrow, Britney Spears, Carol Burnett, Kristen Chenoweth, Whoopi Goldberg, Kathy Griffin, Jonathan Groff, Ricky Martin, Idina Menzel, Olivia Newton-John, John Stamos and Neil Patrick Harris made guest appearances on the show.
Could that be the last episode for Quinn (Dianna Agron) or Mercedes (Amber Riley)? By the Season 3 finale, viewers will have a much clearer idea where each character will be -- or won't be -- in Season 4, according to Cory Monteith, who plays Finn. "There's a lot of cliffhangers, but it explains a lot too," he said.
Leading lady Lea Michele, who plays Rachel Berry, echoed his statements. "It definitely does wrap everything up really nicely and let you know where everybody is going to be heading off to, but it does leave a lot open because a lot of people will be back next year," she said. "It leaves their storylines open to go to lots of different places for next season."
"Glee" currently airs Tuesdays at 8 p.m. ET. Look for Parker and Hudson on the fourth season of "Glee" this coming fall, when the show moves to Thursdays at 9 p.m. ET on Fox.
Check out photos from "Glee" Season 3 below: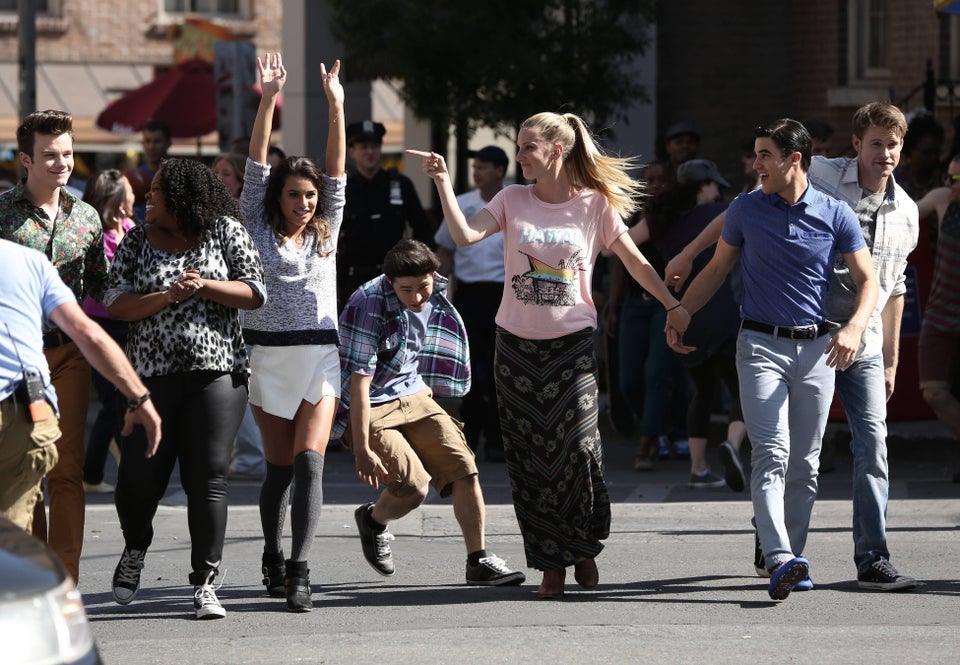 Glee Episode Stills
Popular in the Community