When we got a look at the poster for Sarah Jessica Parker's upcoming movie, "I Don't Know How She Does It," the only thing we didn't know how to do was stop laughing.
To be fair, this working mom rom-com looks like it'll delight SJP's fans, but we couldn't get over how funny Ms. Carrie Bradshaw looks next to a laundry list of seemingly normal activities accompanied by such an incredulous phrase. How does she do it? As any working mom (or anyone who's ever had to finish a presentation, make dinner reservations, go to a PTA meeting AND check email all in one day) can tell you: it's called life.
On top of that, the poster itself is just BEGGING to be photoshopped. So we took it upon ourselves to come up with a couple of more realistic versions of the poster, which you can see underneath the orignal below. What do you think?
The Original: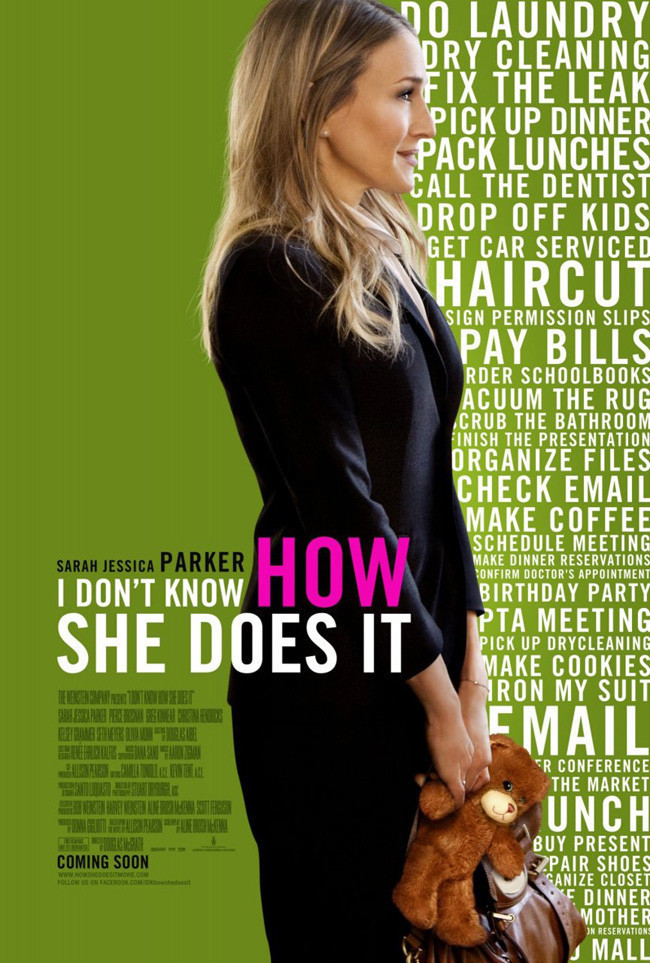 Our Take On The Original: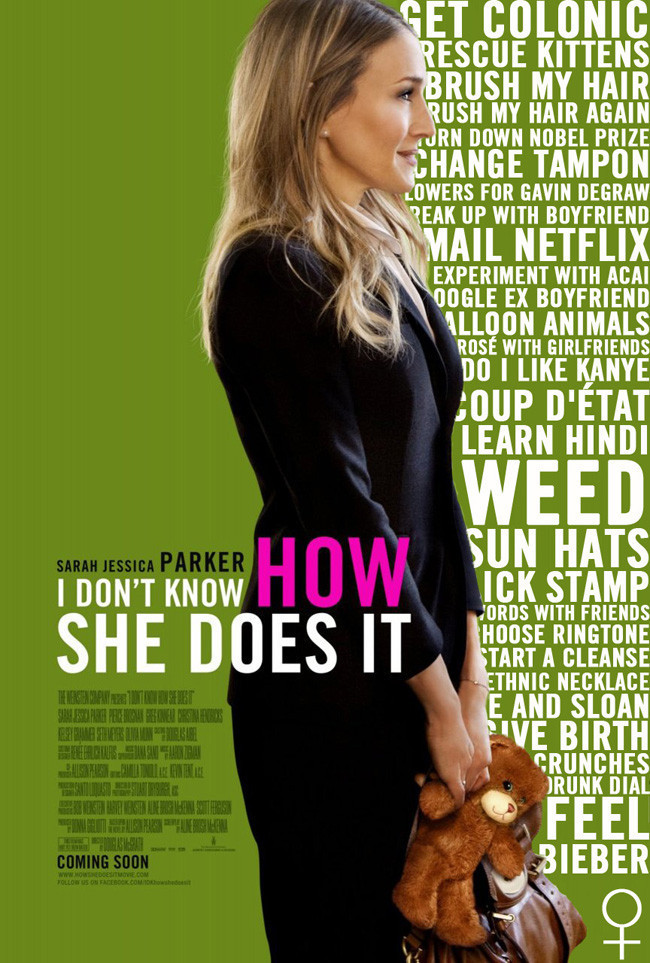 Or, If You Really Want To Be Honest About It:
And If You're So Inclined, Watch The Trailer Here:
Popular in the Community