Sarah Jessica Parker believes in equality, but don't call her a feminist.
In a new interview with Marie Claire magazine ― the actress appears on the September cover ― SJP got candid about the F-word, revealing, "I am not a feminist." 
"I don't think I qualify," she continued. "I believe in women and I believe in equality, but I think there is so much that needs to be done that I don't even want to separate it anymore. I'm so tired of separation. I just want people to be treated equally."
The former "Sex and the City" star also spoke about the gender pay gap, and agreed that it's important for women to make the same amount as their male counterparts for doing the same work. 
"I would like all of that nonsense to end. I would like women to get paid for the value of their contributions, not by old-fashioned ideas about gender," she said.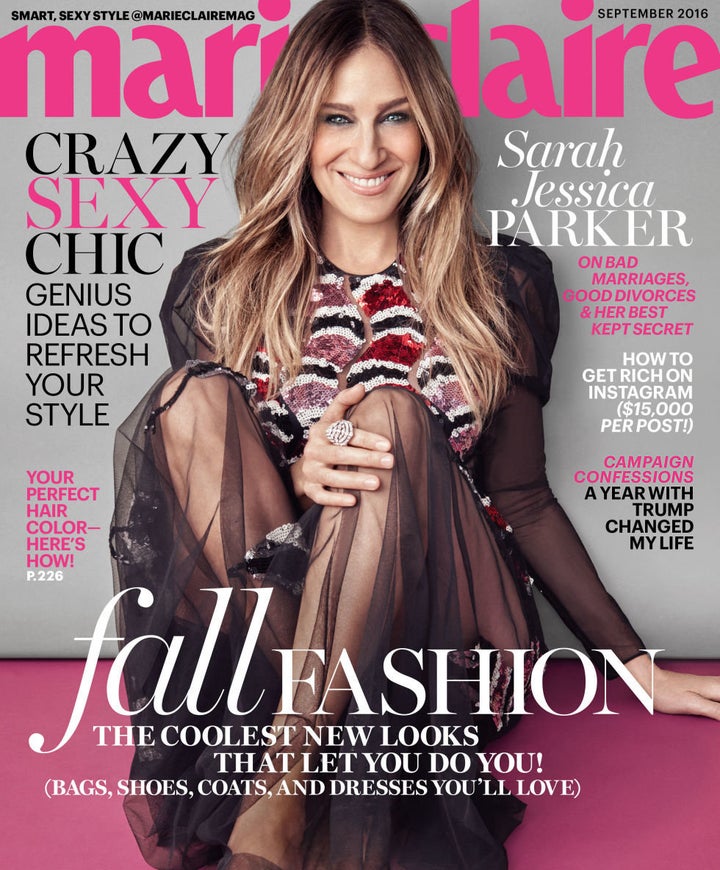 The actress then went on to praise stars like Jennifer Lawrence and Emma Watson for speaking openly about the issue.
"Jennifer Lawrence deserves every bit as much as her male counterpart. It's indisputable. Emma Watson is an amazing young woman, and it's important for her to talk about women's issues. She isn't concerned about herself," Parker explained. "Women are paying the bills, getting it done, getting the kids here and there. The more we address that, we are all going to be better."
SJP has opened up about her views on feminism and equality in the past, telling Cosmopolitan magazine last year, "As [playwright] Wendy Wasserstein would say, I'm a humanist."
"I'm enormously appreciative of the work that my mother's generation did. We are the beneficiaries of a lot of disappointment, heartache, discouragement, and misunderstanding," she added. "But I see a lot of people trying to sort out their roles. People of color, gays, lesbians, and transgenders who are carving out this space."
To read Parker's full interview with Marie Claire, head over to their website.
REAL LIFE. REAL NEWS. REAL VOICES.
Help us tell more of the stories that matter from voices that too often remain unheard.
BEFORE YOU GO
PHOTO GALLERY
Sarah Jessica Parker's Style Evolution