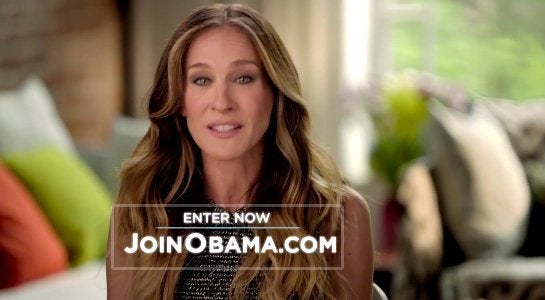 The Obama campaign debuted its first national TV spot during the MTV Movie Awards Sunday night. The 30-second ad features "Sex and the City" star Sarah Jessica Parker stumping for "that guy," who "says you should be able to marry anyone you want" and "created 4 million jobs," among other achievements.
Parker and Vogue editor Anna Wintour are co-hosting a June 14 fundraiser for the president's reelection campaign at Parker's New York house. Borrowing from the tradition set by George Clooney, Parker and Wintour are opening up seats at their table to winners of a sweepstakes.
Anyone who donates ($3 is the recommended minimum) to the campaign can be entered to win tickets to the event, which will be attended by both the president and Michelle Obama. This model proved massively effective in Los Angeles, where Clooney's fundraiser raked in $15 million.
As a woman, a mother, and an entrepreneur, I need to believe our country can be a place where everyone has a fair shot at success. This November's election will determine whether we get to keep moving forward, or if we're forced to go back to policies that ask people like my middle-class family in Ohio to carry the burden -- while people like me, who don't need tax breaks, get extra help.
Watch Parker and Wintour's clips below.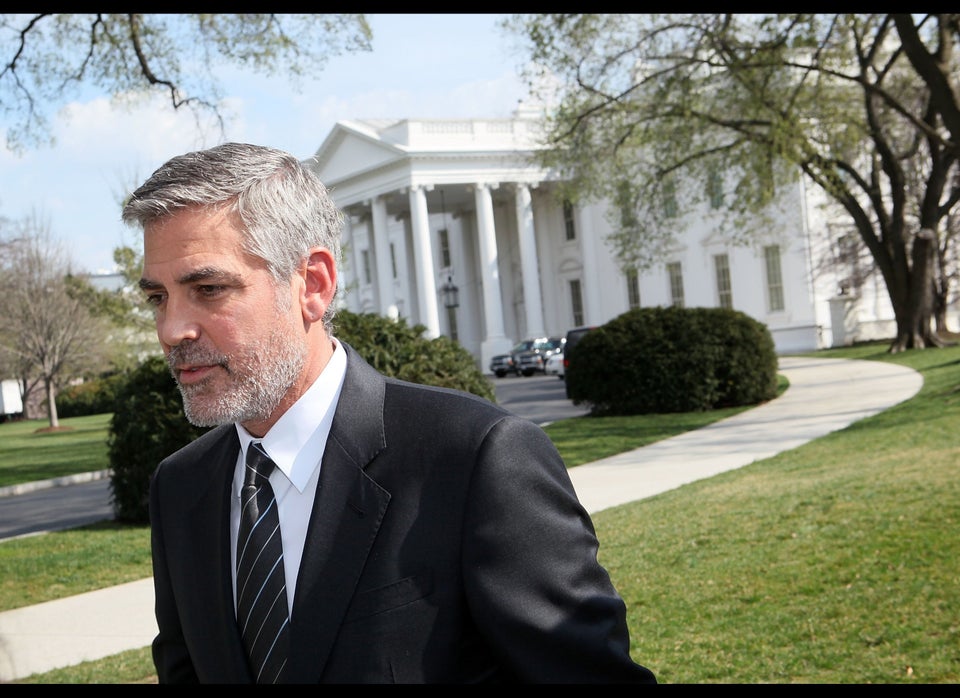 Celebrities & Politicians
Popular in the Community