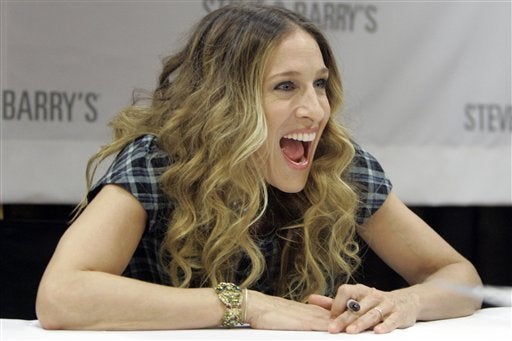 Sarah Jessica Parker's Pretty Matches shingle is teaming with reality factory Magical Elves to create a "Project Runway"-type show for the art world.
Potential skein would pit a dozen aspiring artists against one another, following the group as they attempt to produce various kinds of artwork -- from painting and photography to sculpting and industrial design. Pieces would be rated by a panel of judges, as well as by the contestants themselves.
The Magical Elves team of Dan Cutforth and Jane Lipsitz -- whose credits include Bravo's "Runway," "Top Chef" and the upcoming revamp of "Top Design" -- had been developing their own art project with former Miramax Television exec Eli Holzman for some time when they hooked up with Parker and her partner, Alison Benson. Latter duo had been developing their own take on the art world as well.
"We ended up marrying the two formats," Cutforth said.
Pitch meetings with various networks will begin as soon as next week.
REAL LIFE. REAL NEWS. REAL VOICES.
Help us tell more of the stories that matter from voices that too often remain unheard.