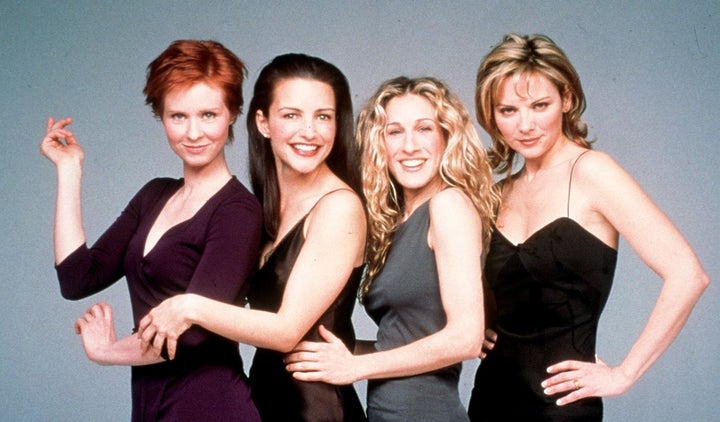 After six seasons, two movies and countless pairs of Manolo Blahniks, Parker and Carrie have seemingly fused into one preternaturally fashionable entity. According to an excerpt from journalist James Andrew Miller's new book, Powerhouse: The Untold Story of Hollywood's Creative Artists Agency, however, it took some serious convincing to get the actress to even consider signing onto the series that cemented her A-list status.  
When Parker was first approached about the role of Carrie by longtime friend and agent Kevin Huvane, she was reluctant to commit to television after making a name for herself in Hollywood following her stint on the 1982 teen series "Square Pegs."
"[Kevin] called me up and said, 'Darren Star [the creator of "SATC"] reached out to me,'" Parker recalls Huvane telling her about the role. "'He's written this pilot ["Sex and the City"] and tells me he wrote it with you in mind — you were in his head when he was writing it. I'm going to send it to you. I've read it. I think it's really good. You should meet with him.'"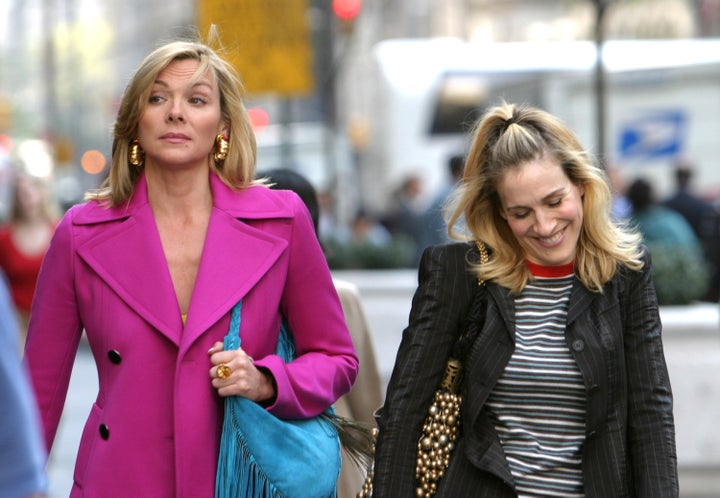 "And I said, 'Really? I feel like I've got it all right now. I can do a play, then do a movie, then do a play, then do a movie. There's a lot of flexibility. What could be better? Do I really want to go back to making a television series when I'm maybe held hostage signing a long-term contract?'" she continued. 
Something about Star's script and the promise of a never-ending couture wardrobe must have spoken to Parker, because she agreed to meet with the creator. However, the explicit nature of the series still proved to be worrisome for Parker, whose image until that point was relatively wholesome. 
"I really wasn't keen on doing nudity and language issues," she explained. "But Kevin continued to say to me, 'This is different. You have never done anything like this before. No one's ever done a part like this. Do this.'"
One non-negotiable nudity contract later (Parker was the only one of the four leading actresses not to do nude scenes), she was on her way to becoming the Carrie we know and love today. 
REAL LIFE. REAL NEWS. REAL VOICES.
Help us tell more of the stories that matter from voices that too often remain unheard.
BEFORE YOU GO
PHOTO GALLERY
Carrie Bradshaw's Best Clothes On 'Sex and the CIty'