Whether she likes it or not, Sarah Jessica Parker will always be known for her shoes. So the "Sex and the City" star has finally decided to turn her famous footwear obsession into a lucrative project: a shoe line!
It makes so much sense, we're surprised it's just happening now. "In a silly way, I think it's what people have expected of me most because of Carrie Bradshaw," Parker tells Vogue.com. The actress will be teaming up with George Malkemus, CEO of Manolo Blahnik, for a line of shoes, bags and trench coats called SJP.
The collection, with shoe prices ranging from $200 to $300 and bags going for just below $700, will sold exclusively at Nordstrom and hit stores in early 2014.
While her "SATC" character was shoe-obsessed (remember the lost Manolos episode?), Sarah Jessica's love of high heels doesn't quite match Carrie Bradshaw's. "For ten or so years, I literally ran in heels. I worked 18-hour days and never took them off," SJP told The Edit back in March. Now, unfortunately, "the chickens are coming home to roost" and Sarah Jessica limits her high-heel wearing to only the nicest shoes.
But she's still got all that footwear knowlege stowed away. "Because I got to play that role, I wore a lot of shoes," Parker tells Vogue.com about new venture, "and by default I learned an enormous amount. It's hard to walk away from that."
We're so glad she didn't. While there are no photos of the collection yet, we'll be keeping an eye out for pumps and flats bearing the "SJP" logo in the coming months. Do you think there will be a replica of the famous blue Manolos in the bunch?
You've come a long way, Carrie: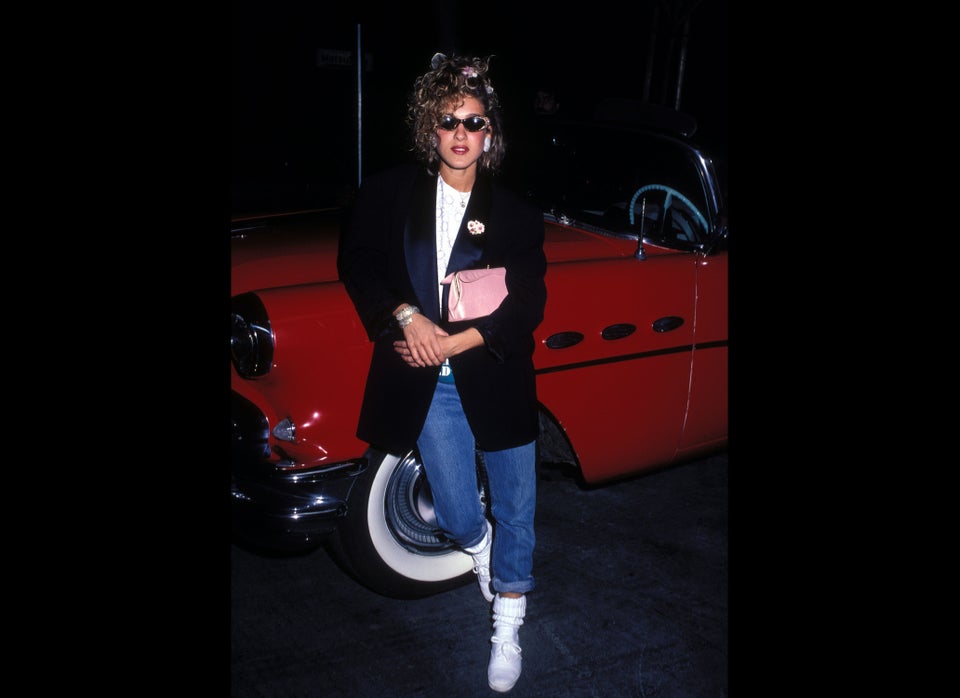 Sarah Jessica Parker's Style Evolution