Sarah Jessica Parker is Carrie Bradshaw, i.e. Sarah Jessica Parker can kind of pull off any outfit no matter how wacky or questionable.
But she's certainly pushing the limits by trying one of the toughest trends in fashion: socks with sandals. On Tuesday, SJP was spotted walking her kids to school in New York City sporting a curious combination of cropped boyfriend jeans, patterned white socks by Happy Socks and dark clog-sandals by Swedish Hasbeens featuring a cutout pattern and a feminine T-strap.
But hey, if anyone could rock girlish socks with open-toe shoes, it would be Carrie, right? See the pics below and tell us what you think.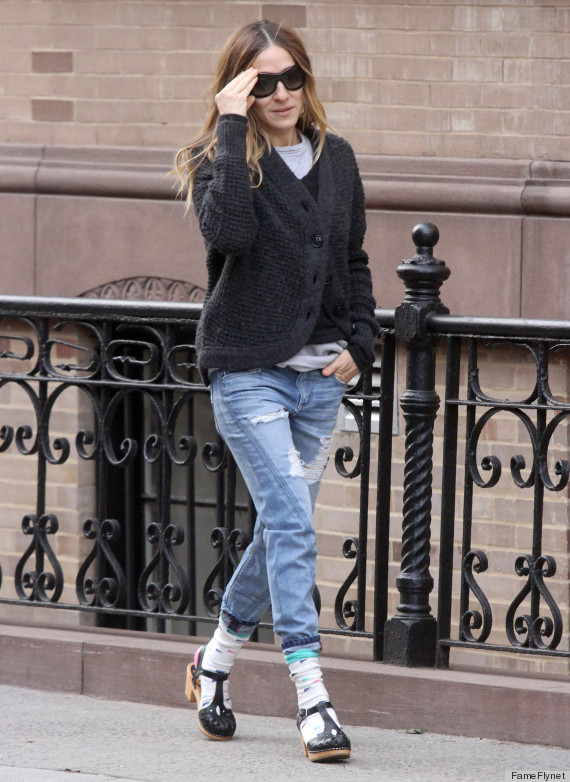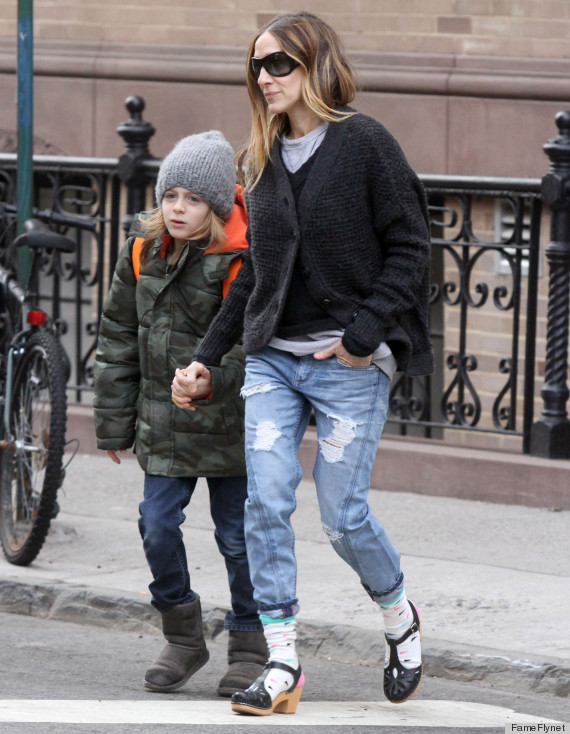 Hey, those socks look familiar: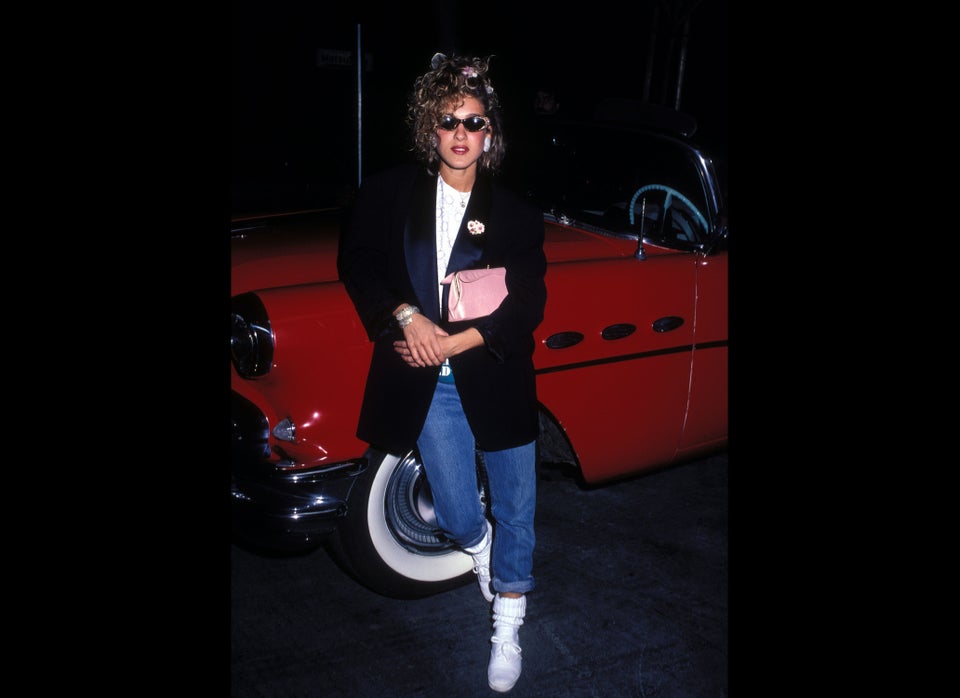 Sarah Jessica Parker's Style Evolution
Related