 The captain of the Cincinnati Bengals cheerleading squad -- the Ben-Gals -- pleaded not guilty today to charges of having sex with a student while she was a high school teacher.
Sarah Jones, 26, is accused of having a sexual relationship with a senior at Dixie Heights High School in Kentucky, where she taught until she resigned last November, according to MSNBC.
The details of the accusations are unclear, but Jones was indicted last week on charges of first-degree sexual abuse and unlawful use of electronic devices. Her mother, Cheryl Jones, was also indicted on accusations that she tampered with physical evidence in her daughter's case.
Sarah Jones abruptly quit her teaching job on Nov. 30, citing "personal reasons," WLWT reported. Dixie Heights Superintendent Terri Cox-Cruey said that the resignation came at the same time as the first police probe.
"The day the police openly investigated, that was the same day she submitted her resignation," Cox-Cruey told the station, adding that she was surprised to hear about the allegations.
"No parents or students ever approached me in all the years she worked for the district with any concern," she said.
PHOTOS: (Story Continues Below)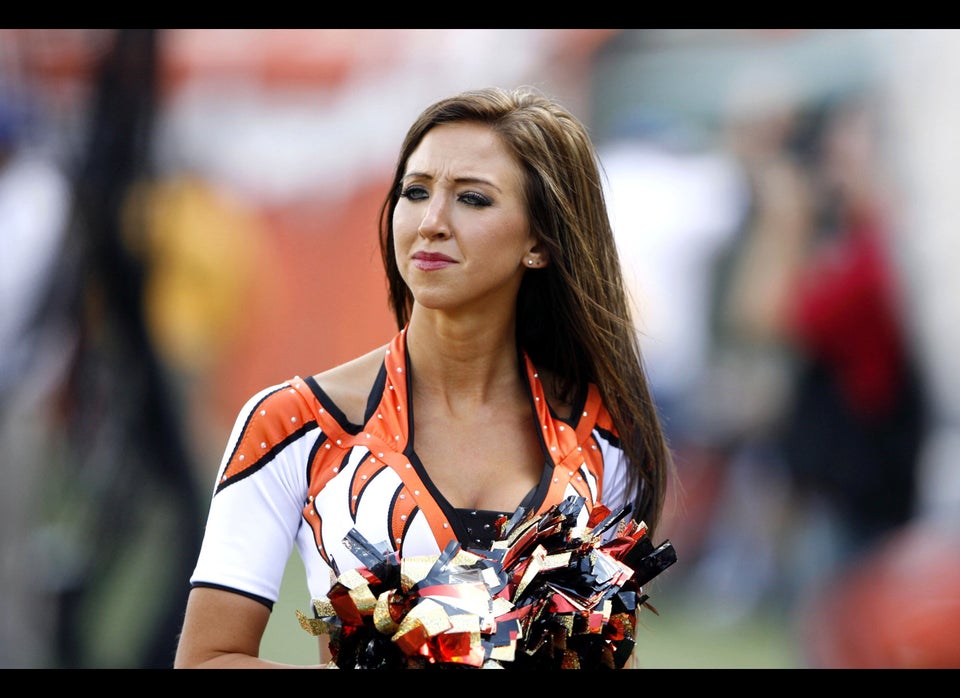 Sarah Jones, Bengals Cheerleader
Gannett reported that the police investigation was, for the most part, kept secret from the school district.
Sarah and Cheryl Jones held hands as they pleaded not guilty in court today. The victim's family was in court to support Jones and deny that the abuse happened, according to MSNBC.
"The student denies it. The parents of the student are upset that this has gone where it has gone. They don't have anything bad to say about Sarah. Sarah denies it," said attorney Eric Deters in December. "There's no victim. There's nobody saying, 'Hey, this happened.'"
Related
Popular in the Community