Early in the summer of 2013, Sarah Karp was reading through a report on a Board of Education Meeting when she came across something suspicious.
Buried in the report was a notice that the Board had voted to approve a $20.5 million no-bid contract to a company called SUPES to provide professional development for principals.
Karp, one of just five full-time employees at an education-focused newsmagazine called Catalyst Chicago, routinely looked through these lengthy reports after board meetings. She knew that it was rare for a no-bid contract to be awarded to a company for professional development services that other groups in the area could provide. Karp became even more suspicious when she found that Barbara Byrd-Bennett, the head of Chicago Public Schools, had worked as a consultant for SUPES immediately before she started at CPS as a consultant. After about a month of reporting, Karp published a story drawing attention to the no-bid contract.
Karp didn't know it at the time, but her story would help jump-start a federal investigation into Byrd-Bennett and SUPES. Earlier this month, that investigation culminated in federal bribery and kickback charges for Byrd-Bennett and two owners of SUPES. Byrd-Bennett, who resigned from her public school post in June, subsequently pled guilty to the charges.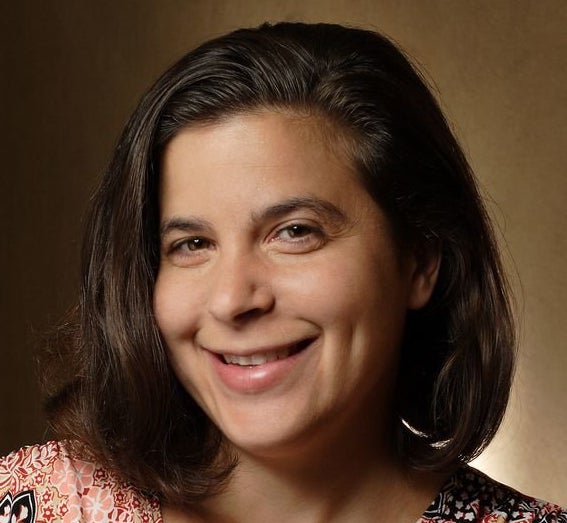 Already upending one of the largest public school systems in the country, the story now threatens to go further as focus turns to whether the mayor of the city, Rahm Emanuel (D), knew about the contract. But the sequence of events triggered by Karp's reporting is not just an education politics story -- it's a media one as well.
Catalyst Chicago's staff credit the particular niche of the outlet they worked for with allowing Karp to do this kind of reporting. Freed from the pressure of churning out daily stories at the magazine -- which publishes in print four times a year and online about three times a week -- Karp said she had the time to dig in and follow her initial hunch about the contract. She was well positioned to do so, her editors said, because of her expertise in covering schools.
"It just goes to show that especially in this day and age, not all of the important work is being done by the big media outlets," said Lorraine Forte, Catalyst's former editor-in-chief, who edited the series of stories Karp wrote about SUPES.
Forte also speculated that the strangeness of a no-bid contract may not have occurred to someone who didn't have the granular focus on schools of Karp, who has covered education and child and family issues for more than 15 years.
Karp's initial story, titled "$20 million no-bid contract raises questions about Supes Academy," came out in July 2013, a month after she first noticed the contract in the board meeting notes. As she was writing that story, principals across the city began to contact her to complain that their mandatory SUPES training was ineffective. Karp kept on the beat and submitted Freedom of Information Act requests to the Board of Education to find out who SUPES was using as coaches and what feedback principals were giving on the sessions. She appeared on Chicago's NPR affiliate and the local ABC station to talk about her reporting.
While she was reporting, Karp worried that she lacked the megaphone to move the story further. So she did something anathema to her profession: she asked reporters at larger Chicago outlets to report on the item.
"I actually had talked to other reporters for bigger organizations and said, 'Do something on SUPES. Take credit, do something,'" Karp said. "It's like when you know there's something really really fishy about something and you're like, everyone is just gonna get away with it. I think I kind of felt like if I had worked for the [Chicago] Sun-Times or the [Chicago] Tribune and done the story, something would have happened much quicker."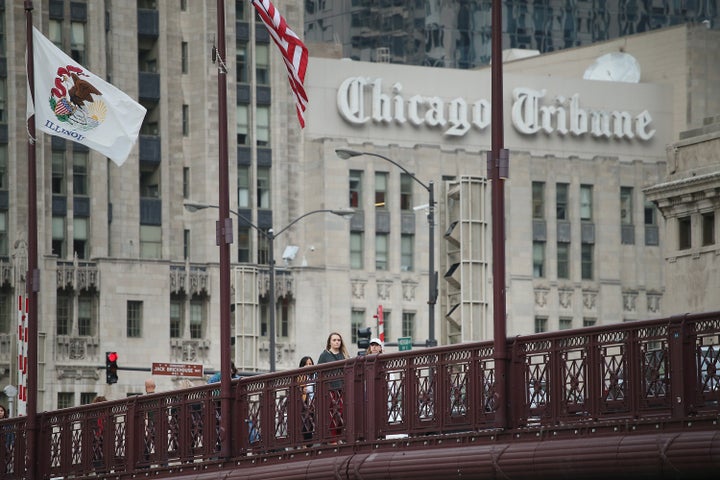 It wasn't until mid-2014 that the city's two major papers noticed SUPES -- and they only did so peripherally, a Nexis search shows. The word "SUPES" first showed up in the Sun-Times in a June op-ed by a principal as an example of "political burdens" on educators. That summer, the papers reported simply that the SUPES contract was something that the retiring CPS Inspector General had been looking into. They did not mention the organization again until the federal investigation was announced the following April.
Lauren FitzPatrick, an education reporter for the Sun-Times, suggested that the overall upheaval in the Chicago public school system and relatively small number of education reporters contributed to the Sun-Times being late to the story.
"Look at the timing of what else was happening in CPS at that time, and at the number of [education] reporters in the city then too," she said in an email. (She declined to be interviewed, citing a full schedule).
On April 15, 2015, federal authorities announced their investigation of CPS. Byrd-Bennett resigned several months later.
Karp said she didn't feel any personal vindication.
"On the one hand I'm glad she didn't get away with it or no one got away with it," said Karp, who attended CPS herself and has one child in the system now. "On the other hand, you are kind of sad... we all get kind of hardened to the idea that politicians are not always the best people or might do wrong. But you hate to think that people take advantage of a position like that."
Karp never imagined that her initial story would snowball into a full-fledged scandal. Since none of her reporting actually alleged that anything illegal took place, when she first learned of the federal investigation into CPS, she didn't even realize that it involved SUPES.
For a tiny, nonprofit outlet like Catalyst, which is struggling for resources to merely stay afloat, the story is undoubtedly a huge victory -- but perhaps not one that will help financially. Linda Lenz, who founded Catalyst 25 years ago and is now its publisher, said the magazine recently lost a foundation grant and had to downsize. Having broken the biggest story of her career, Karp has since moved to the Better Government Association and Forte, her onetime editor, has become a freelance media consultant after spending just over a decade at Catalyst.
"It's been tough in recent years," said Lenz, who added that she was highlighting Karp's work to donors to show them the impact of their giving. "Schooling and education is just huge and you know the resources devoted to covering that and everything else are dwindling, and that's just really dangerous."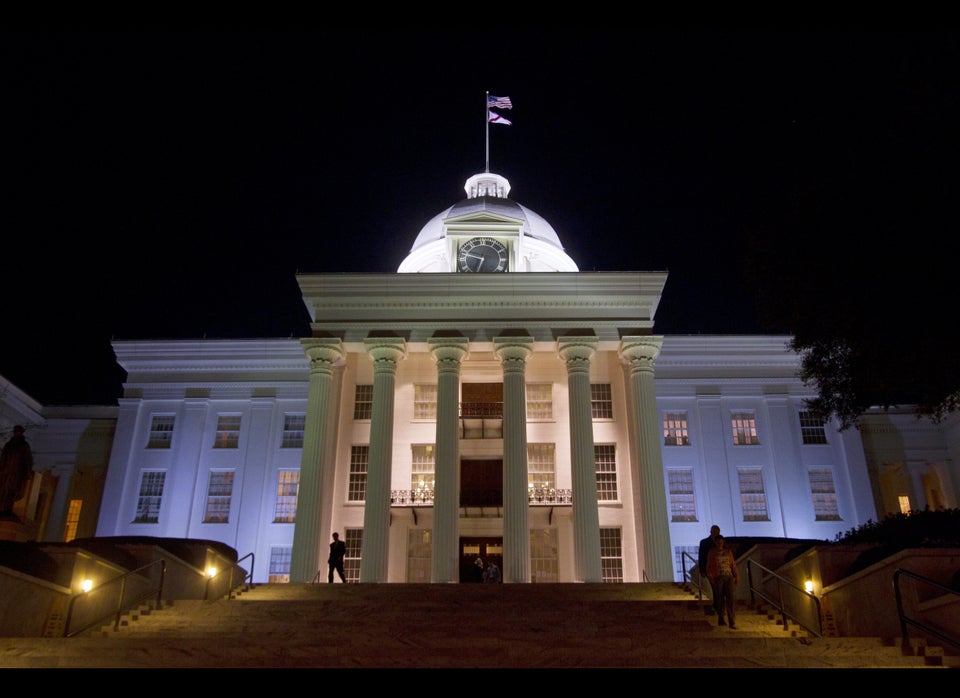 U.S. State Capitol Buildings
Support HuffPost
The Stakes Have Never Been Higher
Popular in the Community