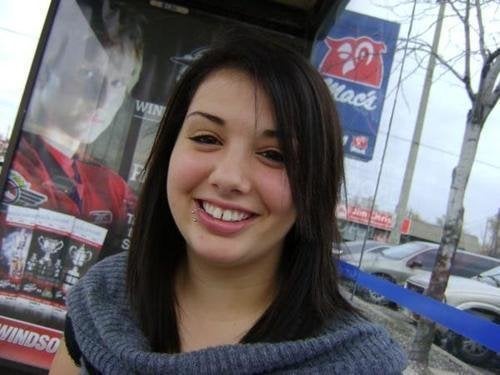 Though the Conan-Leno-NBC saga came to an end in January, the former "Tonight Show" host is making waves online, and an unexpected beneficiary of the attention is using her fame to do good.
In late February, Conan O'Brien joined Twitter, using the opportunity to make jokes about his unemployment (he claims to watch Remington Steele naked while eating cereal during the day). Last week, he decided to follow one person, seemingly at random. He chose Michigan native Sarah Killen, known on Twitter as @LovelyButton. Since then, Killen has gained over 16,000 followers and is now a bona fide ce-web-rity in her own right.
Just hours after Conan began following Killen -- and her followers jumped from just three people to several thousand -- Killen sprang to action.

She worked with her mom, Venita Killen, to finalize a fundraising page for the 2010 Susan G. Komen Michigan 3-Day for the Cure, a 60-mile, three-day walk in August to raise money for breast cancer research and community programs she plans to do with her mom and fiancé John Slowik, Jr. (pictured with Killen above). She posted a link to the fundraising site within 12 hours of Conan's Twitter follow -- and she's delighted, and admittedly stunned, that people are donating like crazy.
Killen's likely to stay on the Twitter radar for quite some time, as she remains the only account that O'Brien is following. Even Killen's mother is now in on the fun, tweeting as @SarahKMom.
Related
Popular in the Community