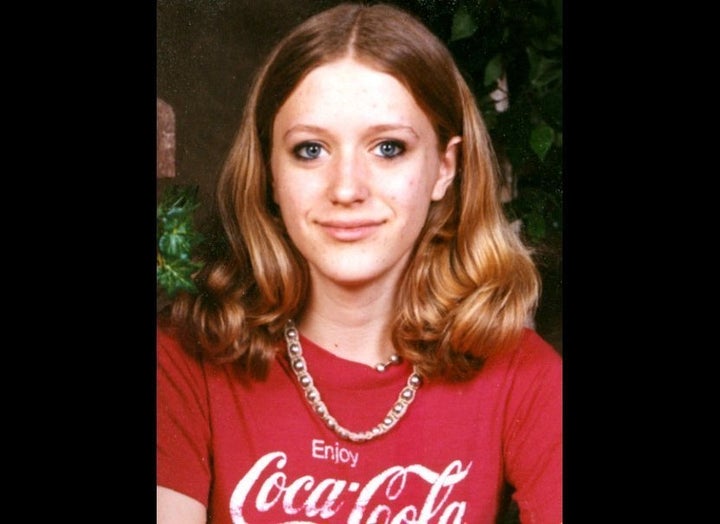 The eleventh anniversary of the disappearance of 14-year-old Sarah Elizabeth Kinslow is a painful reminder for her mother.
"It is very difficult not knowing where she is," Louise Kinslow told The Huffington Post. "Somebody out there knows something and I just wish they would come forward."
Sarah Kinslow was last seen by her parents on May 1, 2001, when her dad dropped her off at Greenville Middle School in her hometown of Greenville, Texas, at approximately 7:20 a.m. It was not until after the school day ended that the Kinslows were notified their daughter had not attended any of her classes.
When Louise Kinslow spoke to her daughter's friends, they said her daughter was supposed to skip school with them that day and meet up at nearby East Mount Cemetery. Concerned, Kinslow contacted police and reported the teen missing.
Authorities took an article of Sarah Kinslow's clothing from the family home and brought a tracking dog to the school. Investigators were able to pick up her scent where she had exited her father's car. The dog followed the scent around the school and to a location two blocks away, where it ended in the middle of a street.
"The dog ran out of scent and I feel like at that point she might have gotten into [a vehicle]," former Greenville Police Chief Barry Parris said in a May 4, 2001, interview with the Herald Banner.
During the course of the investigation, a teen witness told police she thought she saw Sarah Kinslow getting into a light blue truck, driven by a white male, at the location where the scent trail ended.
The case took a twist on May 7, when Sarah Kinslow's boyfriend, 18-year-old Quinlan resident Curtis Wayne Bell, was arrested for aggravated sexual assault of a child. Bell, according to police, was one of the individuals the teen was supposed to meet the day she disappeared. Bell was freed on $50,000 bond.
Louise Kinslow said she was aware her daughter had been seeing Bell, but said she did not approve of the relationship and did not allow her daughter to be alone with him. In a diary found after she went missing, her daughter wrote of her love for Bell and her desire for them to run away and be together.
According to Louise Kinslow, her daughter had never run away in the past and was unprepared to be gone for an extended period of time when she went to school that day.
"She did not take her purse, extra clothes or any personal belongings," she said.
In the weeks that followed, police received tips placing the missing teen in various locations, including a Greenville gas station, where a clerk claimed to recognize her from a missing person flyer. This time, however, police had surveillance footage from the station.
"She is seen on the video with Bell," Louise Kinslow said. "We have it on tape. He initially denied it was her and said it was a different girl. When he was asked about it again later, he denied he was the person in the video."
The last sighting of Sarah Kinslow, although not confirmed, occurred on December 25, 2001.
"My neighbors said they saw her in a car in Quinlan," her mother said. "They are positive it was her."
Authorities were provided with the vehicle's license plate number and traced it to an owner in another town. When police questioned the man, he denied knowing Sarah Kinslow, and the lead fizzled.
The case quickly went cold.
PHOTOS OF SARAH KINSLOW: (Article Continues Below)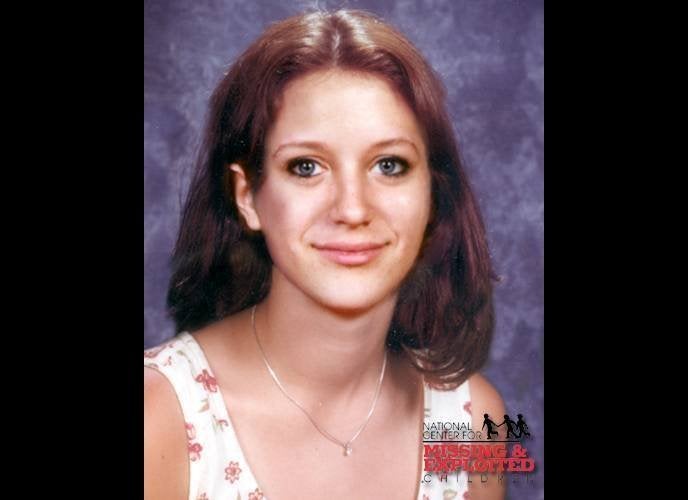 Sarah Kinslow
In July 2009, Bell pleaded guilty to a charge of sexual assault of a child. He was sentenced to 60 days in jail and 10 years of deferred adjudication probation.
Sometime around the nine-year anniversary of Kinslow's disappearance, her parents found an anonymous note in their mailbox.
"It didn't say who it was from," Louise Kinslow said. "In essence, it told us to speak with a specific individual. The note said if we did, 'I believe you will find the answers you are looking for.'"
The woman, according to Kinslow, was the ex-wife of a close friend of Bell's. But she denied any knowledge of Sarah Kinslow's whereabouts.
The Kinslows said they later discovered the identity of the individual who had put the note in their mailbox.
"After we convinced him to talk, he said he heard our daughter had been killed and disposed of in a rock quarry that is full of water," Louise Kinslow said. "I have begged police to please go look there and nothing has been done."
Is the story about Sarah Kinslow's demise fact or fiction? Nobody knows yet. One thing is certain though: There have been no confirmed sightings since 2001.
Greenville's current police chief, Daniel Busken, agreed to respond to questions but was unable to do so by press time.
As for Bell, he was in the news again last month, when his probation was revoked and he was sentenced to nine years in prison. Meanwhile, time has left Louise Kinslow hopeless.
"I think someone has done something to her. I do not believe she is alive," she said.
"We will have a balloon release today to mark the anniversary of her disappearance," she added. "The balloon release will be a celebration of her life and the time we had with her."
The balloon release is open to the public and will be held at 7 p.m. at Southwood Christian Church in Greenville, at 1304 Jack Finney Blvd.
Louise Kinslow said she is hoping members of the public will come out to show their support, but is doubtful, given the attendance of previous years.
"The newspaper here won't cover things like this," she said. "I have contacted them before and said, 'please publish a tiny article saying the public is invited,' and they won't do it. So, nobody ever comes."
For now, the Kinslow family's search for answers will continue.
"It is a daily struggle," Louise Kinslow said. "I know it is a cold case, but I would like to see something done. I would like to have some answers. I would like to know where my daughter is. We love her and we miss her."
Sarah Kinslow would be 25 years old today. At the time of her disappearance, she was 5'4" tall, 105 lbs., with blonde hair and blue eyes. Her teeth were crooked and she had several ear piercings, a tattoo of the letter "I" on the inside of her ankle, a chicken pox scar on her left temple, and two chicken pox scars on her left cheek. There are two websites and a Facebook page devoted to the case.
Anyone with information is asked to call the National Center for Missing & Exploited Children at 1-800-843-5678 (1-800-THE-LOST) or the Greenville Police Department at 903-457-2900.
Support HuffPost
The Stakes Have Never Been Higher
Related
Popular in the Community