A research scholar at New York University has resigned from Exxon Mobil Corp.'s External Citizenship Advisory Panel, citing what she calls the oil giant's "targeted attacks" on environmental groups under former CEO Rex Tillerson's watch.
Labowitz, a co-founder and co-director of New York University's Stern Center for Business and Human Rights, told The Huffington Post that she has studied many companies facing serious public criticism, often in her field of human rights. For the most part, she said, "they don't shoot the messenger ― which is what Exxon is doing."
As Labowitz put it in her resignation letter to Soraci, "Few respond with the kind of vehemence and aggressive attack strategy that Exxon has executed over the last year."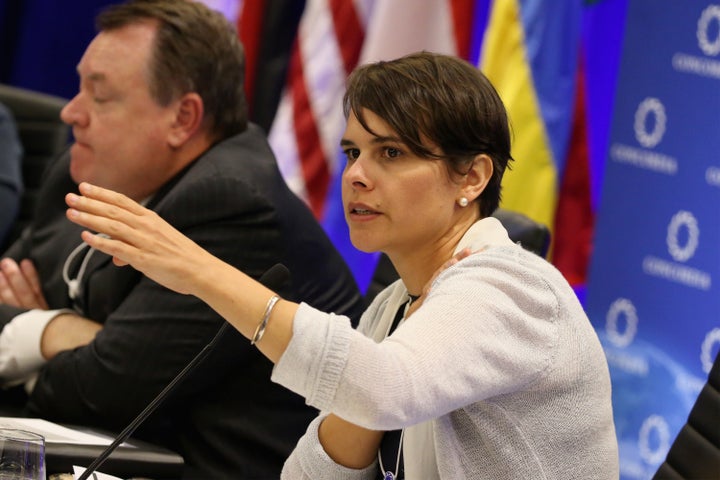 Exxon's current strain of legal trouble dates back to November 2015, when New York Attorney General Eric Schneiderman subpoenaed the oil giant to obtain documents related to allegations that it had lied to the public and its investors about the risks of climate change. In March, a coalition of state attorneys general, including Maura Healey of Massachusetts, pledged to crack down on corporate climate fraud, after InsideClimate News and the Los Angeles Times reported that Exxon executives were aware of the climate risks associated with carbon dioxide emissions but had funded research to cover up those risks and block solutions.
In June, Exxon hit back, filing a lawsuit against Healey in the company's home state of Texas in an effort to bar a civil investigative demand from her office. Shortly thereafter, Labowitz told HuffPost, the company began advancing a conspiracy argument that she finds particularly troubling.
In October, Exxon filed a motion in U.S. District Court in Fort Worth, Texas, that sought to invalidate Schneiderman's subpoena, arguing the investigations by the New York and Massachusetts AGs were "biased attempts to further a political agenda for financial gain." The company claimed that "revelations from third-party disclosures about secret and deliberately concealed collaboration with anti-oil and gas activists and a private law firm" had shown the AGs were "incapable of impartial investigations" and were "attempting to silence political opponents."
At that time, a company spokesman told HuffPost that Exxon had been left with no choice but to "vigorously defend" itself. To show what Exxon was up against, the spokesman shared a link to a draft agenda for a January meeting of environmental group leaders at the Rockefeller Family Fund. First covered by The Wall Street Journal in April and later published at The Washington Free Beacon, a conservative site, the letter appears to list several of the meeting participants' common goals, including "to establish in the public's mind that Exxon is a corrupt institution that has pushed humanity (and all creation) toward climate chaos and grave harm."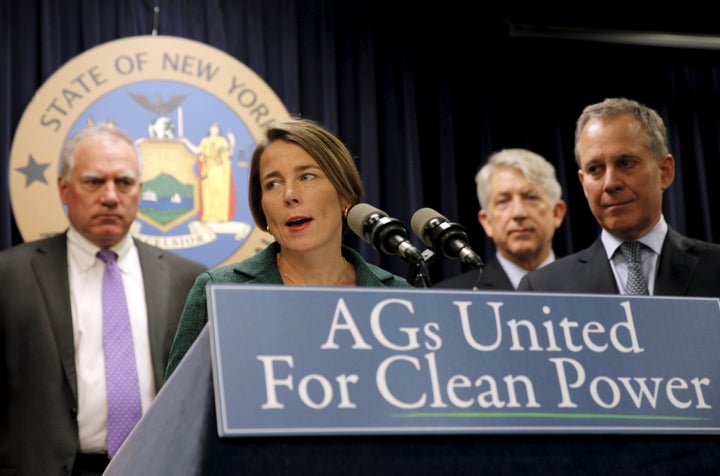 Labowitz, who had served on the panel since 2014, told HuffPost that she began to notice a pattern. She raised her concerns, both privately and during formal advisory meetings, and encouraged company leaders to find alternative approaches.
"I think that's the wrong way to go," Labowitz said. "I don't think it's helpful to them and I don't think it's helpful to society at large."
In her scathing resignation letter, Labowitz argues that Exxon Mobil's approach undermines democratic principles. "I am disappointed that instead of examining its own record and seeking to restore a respected place for itself in the public debate, Exxon has chosen to turn up the temperature on civil society groups," the letter reads.
Exxon spokesman Alan Jeffers told HuffPost that while the company regrets Labowitz's decision to resign, it takes issue with some of her conclusions.
"We have never characterized any action by civil society representatives as illegal," he said in an email. "What we have done is defend the company, on behalf of all shareholders, from politically motivated investigations that are biased, in bad faith and without legal merit."
"We did not start this," Jeffers went on, "but will vigorously defend ourselves against false allegations and mischaracterizations of our climate research and investor communications."
Labowitz's departure comes just days after Tillerson, the former Exxon head, took over as President Donald Trump's secretary of state. During his confirmation process, Tillerson faced serious questions about his ties to Russia and the company's decades-long, well-documented climate change cover-up. He refused to discuss what the company knew about climate change and when it knew it, saying, "Since I'm no longer with Exxon Mobil, I can't speak on their behalf."
Kathy Mulvey, climate accountability campaign manager at the Union of Concerned Scientists, said that Labowitz's departure "speaks volumes" about the kind of corporate citizen Exxon is.
"All companies try to protect themselves, but Exxon's recent attacks have crossed a line," Mulvey said in a statement. "Going after nonprofits and interfering with independent state investigations shows that ExxonMobil will stop at nothing to protect its bottom line. Ms. Labowitz took a bold stand against ExxonMobil's climate deception and bullying."
Mulvey urged other panel members to likewise call out the company's behavior.
Ultimately, Labowitz says it will be important for Exxon to restore itself as a credible participant in the climate change discussion. If it continues down its current path, Labowitz believes it will do so at its own peril.
"I hope they find a way out of this. I don't think that this kind of attack strategy is the way forward," she said. "What happens if they win in arguing this is an illegal conspiracy? I think that it erodes their credibility in a way that is so unhelpful to them, and to the broader debate about the response to climate change."
Before You Go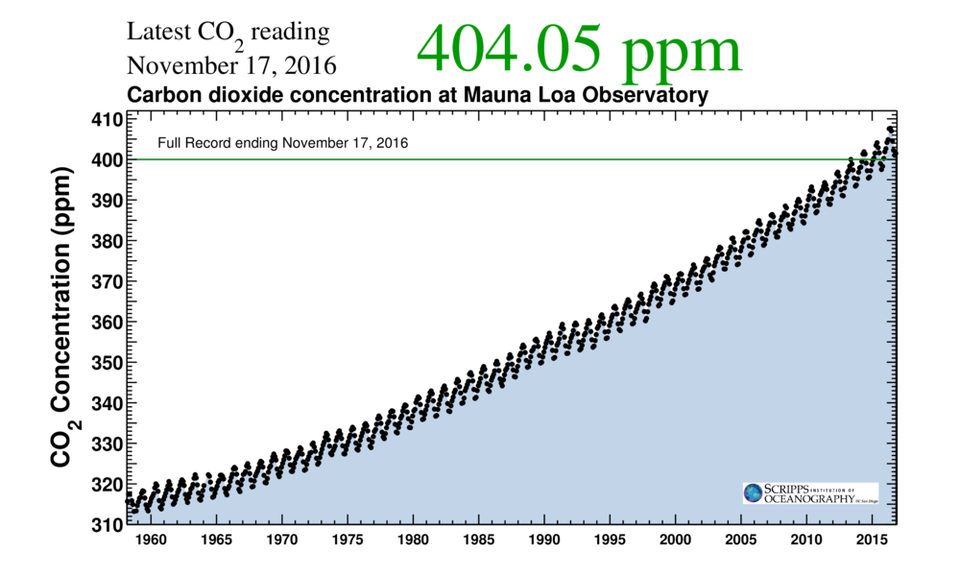 Climate Visuals For The Climate Change Denier In Your Life
Popular in the Community