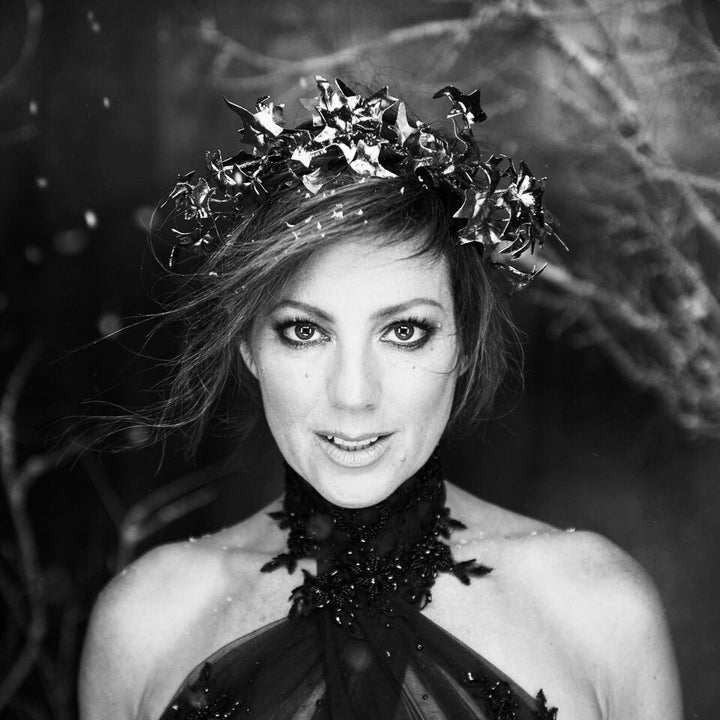 Singer/songwriter Sarah McLachlan has a lot to be thankful for. With album sales well beyond the 30-million mark, founding Lilith Fair, selling out concerts around the world, as well as being inducted into the Canadian Music Hall of Fame earlier this year, she will be ringing in 2018 with a Grammy nomination for Best Traditional Pop Vocal Album for her second holiday album, Wonderland. Released in October of 2016, the collection was certified gold with over 40 thousand copies sold. Featuring McLachlan's glorious trademark vocals, it marks yet another stellar collaboration with her longtime producer, Pierre Marchand. She is also knee-deep in writing for a new collection of original material, her first since 2014's Shine On.
Another major accomplishment for the singer has been the opening of a thriving series of music schools for underserved neighborhoods across Canada. The Sarah McLachlan School of Music is currently in its fifteenth year of operation and features incredible programming for teens, senior citizens and children with autism. The after-school program has seen an astonishing 78% post-secondary school attendance rate for its students and the numbers keep climbing.
On a call from her home in Vancouver, McLachlan's crystalline voice is as hypnotic and clear as it ever was. Of course, she's excited about her recent Grammy nod for Wonderland, but is nothing if not grounded about it.
How did you find out Wonderland was nominated for a Grammy?
Sarah McLachlan: My manager emailed me and I sort of glanced over the email. But I hadn't had coffee yet and didn't really read it. I thought it was for a Juno. Then I started getting phone calls. My ex-husband (drummer Ashwin Sood) phoned me and said "it's so cool that you got nominated for a Grammy!"
Has your relationship with winning awards changed since the beginning of your career?
SM: I'm much less horrified at the notion of winning now.
SM: Yeah, I used to be horrified at the thought of winning because I'd have to get up there and speak publicly. I know that's ridiculous but I was terrified of falling on my ass in some stupid pair of heels that I almost never wear. Or getting up there and not knowing what to say. Or not thanking people. I had so much anxiety about it. So I was like, "Please don't call my name! Please don't call my name! Please don't call my name!" (Laughs) I don't ever think I'm gonna win so I never prepare anything. I'm much more accepting of it now. It's very sweet, though it's never been my reason for doing things. I don't think about it that way. It's lovely to be nominated. It's validation and flattering.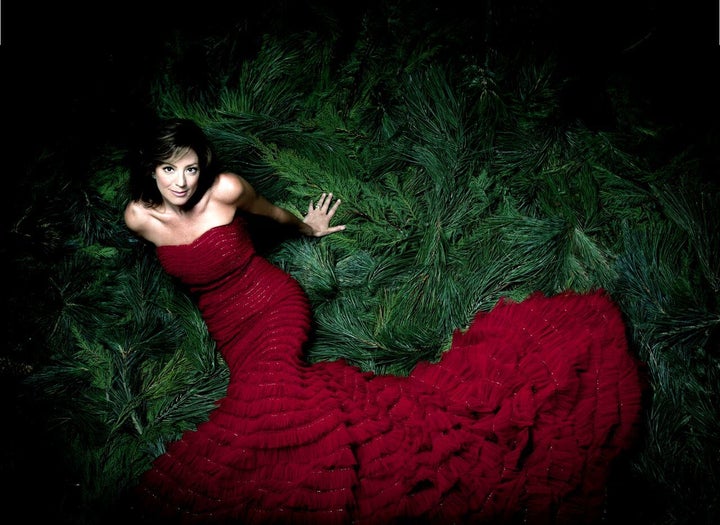 This was your second christmas album. What was the reason for wanting to record another one?
SM: Basically because everybody bugged me about it nonstop. (Laughs) It was a number of variables, one of which was that I had a teenager at home. I felt that I had to be home for her. I'm really glad I was. Since then she's become so independent and strong. I was thankful to have the year to be at home. Also, with putting out a Christmas record versus putting out one of original material, there's a shorter window of creation, there's a shorter window of touring and marketing...IE, a shorter window of being gone. Creating a Christmas record is great because you don't have to write it. The time in the studio is a lot less. Writing lyrics is the hardest job for me, though it's a great challenge.
'Huron Carol' is a song that Americans might not be as familiar with. What does that song mean to you?
SM: It's a song I grew up listening to. I've heard many different variations of it. I think that's one of the most beautiful and exquisite melodies. That's certainly what I'm drawn to the most. I just thought it was so fun getting to work with Half Moon Run on that.
How are you spending the holidays this year?

SM: I have an open house on the 24th. We all sing Christmas carols and eat and drink. New Year's I don't really make plans. I don't really believe in setting all of these resolutions just because it's January 1st. I call bullshit! (Laughs)
What's your favorite Christmas record?
SM: Oh! Harry Belafonte's Christmas record from 1962. I love it so much.
How do you take care of your voice?
SM: I don't smoke. I eat really well. I take care of myself more when i'm on the road because I'm actually singing every night. I warm up for over an hour each night. I try not to talk throughout the day. Warm water with honey and lemon. Lots of vitamin D.
Your last original release was the song, "The Long Goodbye." What inspired that song to be released on its own?
SM: I wrote it and I was fully aware that I would not have an album's worth of material any time soon. So people suggested that I just put it out on its own. I didn't want it to sit there and get stale. That being said, it's a long song and it's just me on acoustic guitar. I needed to say what I was feeling I needed to get it out. I was opening for Josh Groban last year and I like to have new material. It's exciting as an artist to have something fresh that you just poured your heart and soul into.
What are your artistic plans for the new year?
SM: Yeah. I'm definitely gonna get in the studio and I've got a whole bunch of music for a new record. I have to finish writing it.
Will you work with Pierre Marchand again?
SM: I certainly adore working with him. I'm going to explore the possibility of working with other people to try and stretch myself.
Your music school is thriving. In the wake of this new US tax bill, what do you think established artists can do to protect the relationship between young people and the arts?
SM: To be frank, I haven't been turning on the news lately because it's too depressing. I think mentorship in general is really important. Older, established people have many things to offer to younger people. Mentorship is one of the reasons our school is so successful. A lot of these kids don't have a lot of great role models. The teachers become someone who cares for them and teaches them that their opinions and feelings are valid. That they have gifts and they have power. It's really important, whether it's musicians or businesspeople, it's important to be conscious of the fact that we all have gifts that we can share. I do think music and the arts are imperative for our kids for their creative learning and their emotional education, which breeds better adults. I'm doing what I can to try and pick up the slack and I applaud anyone who tries to give back to their community.
Sarah McLachlan's album, WONDERLAND is available now. For more information about Sarah and to check for tour dates, click here.
The 60th Annual Grammy Awards will air January 28th on CBS.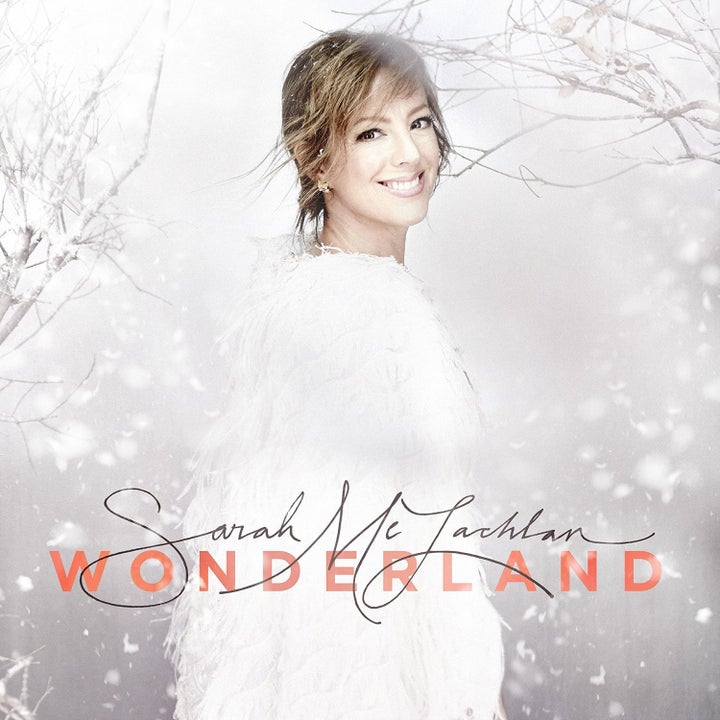 Calling all HuffPost superfans!
Sign up for membership to become a founding member and help shape HuffPost's next chapter