Be still, our teenage hearts! Sarah Michelle Gellar and Freddie Prinze Jr. just celebrated their 14th wedding anniversary, and they're still as in love as ever.
On Thursday, the "Cruel Intentions" actress posted a throwback pic on Instagram to mark the relationship milestone, writing, "Happy anniversary! You stole my heart, so I got my revenge and took your last name!"
The couple first met on the set of the 1997 movie "I Know What You Did Last Summer," but didn't begin dating until three years later. Turns out, their first date happened by accident.
"We had made plans for dinner with a mutual friend and the person canceled," Gellar told People after the couple's 2002 wedding in Mexico. "We decided to have dinner anyway and never looked back."
Now the pair are parents to two kids: a son Rocky and a daughter Charlotte.
During an AOL Build panel in June, Prinze said starting as friends laid a solid foundation for the couple's romantic relationship.
"She knew the kind of guy I was, I knew the kind of girl she was, and the trust part didn't have to be earned because it already was," he said.
"We were fortunate enough to be at the right times in our lives where we both wanted something serious and it worked," Prinze said. "So we're lucky, but we also work very hard at it. It's not just dumb luck, it's work."
Related
Before You Go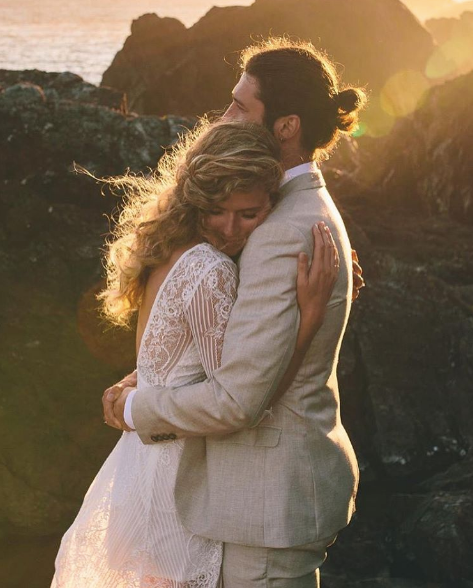 Couples That Are So In Love