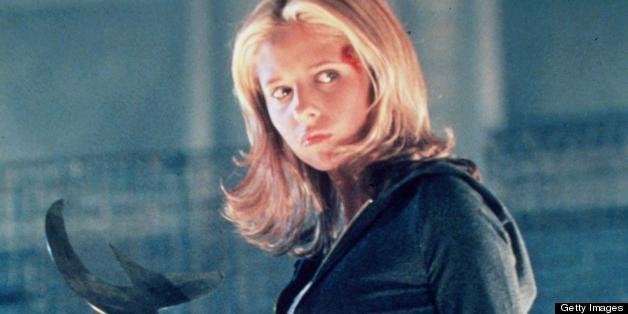 "Buffy the Vampire Slayer" ended 10 years ago on May 20, 2003. Yes, it's been a decade since the Slayer and the Scoobies closed the Hellmouth in Sunnydale, California.
"Wait, wait. Hold on. Really?" she replied when The Huffington Post told her the 10th anniversary of the "Buffy" finale was upon us. "Wow. God, you just blew my mind." Williams, who accompanied Gellar on the red carpet said, "It's kind of wonderful."
"It is," Gellar said. "I'm incredibly proud of that show -- proud of everybody on it, of what we did ... You can't be prouder of that show. It still holds up in reruns and I'm blessed every day ... I've been pretty lucky."
Danny Strong, the writer of "Recount" and "Game Change," appeared as Jonathan, a former high-school geek who became one of the villains in Season 6 of "Buffy the Vampire Slayer," and said the show is bigger now than when it was originally on.
"It just gets bigger each year. It's really exciting how much it penetrated this public consciousness in a way. People teach courses about it and there are Joss Whedon courses in universities. People write their dissertations on it," he told The Huffington Post. "It's incredibly flattering and I'm really honored just to have been a part of it. It's very exciting."
"Buffy the Vampire Slayer" lives on in comic book form with new adventures from Dark Horse Comics executive produced by series creator Joss Whedon.