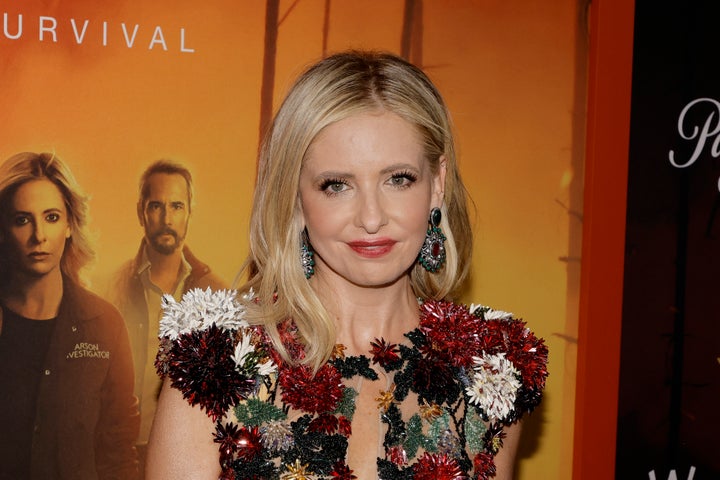 Vampires don't age, but Sarah Michelle Gellar does — and she doesn't want to be reminded of her mortality.
"A week now people have been reminding me," Gellar said. "But yes, 20 years."
The host then asked the "Wolf Pack" star if she thought it was "annoying" or "lovely" that people are still talking about "Buffy" today.
"No, I love that people reference it!" Gellar said. "I just don't need the actual date and passage of time."

She elaborated: "Because then it's like, 'Oh, now we realize how old you are.' Otherwise I feel like it's maybe a little bit of a mystery."
Gellar also recently revealed another aspect of "Buffy" that she doesn't exactly love, either.
While speaking to Who What Wear, the actor suggested that the iconic crucifix she sported on the show wasn't something the fashionable Buffy Summers would actually wear.
"[The character] Angel gives her the cross in episode, I think, seven, maybe, of the first season. And obviously I was going to be wearing this cross forever, and it was just made by a prop master," Gellar said, before quickly noting that she had nothing against prop masters.
"But you want your costume designer to design something that you're going to have to wear with every outfit. And the thing is — you know, I have a tiny torso — and the thing is like this big," she said, using her hands to indicate the large size.
"It felt like the Mr. T cross," Gellar joked.
Popular in the Community