Former Alaska Gov. Sarah Palin (R) said she won't rule out a potential 2016 presidential run.
In a recent interview with Fox News' Greta Van Susteren, the former GOP vice presidential candidate said she would "never say never" to a run for the White House.
"Now, I -- at this point in time, I don't have a team of people, you know, getting out there doing these poll-tested whatever they do to let you know if you should run or not. I don't have any of that kind of organization going," Palin said. "I'll never say never."
Palin said her decision would be based on what "Americans really, really want in a candidate."
"If they want a fighter, if they want someone who can so respect our exceptionalism, everything that makes America great, the promise of America. And if we don't find that, then I would run," Palin said. "But I do think that there are so many Americans who feel like I feel, and they're capable. They're willing and able to serve. Public servants. They are willing and able to serve and to lead this country so it doesn't have to be me"
Palin weighed in on some Republicans she feels are capable of being the Commander-In-Chief, including Sens. Ted Cruz (R-Texas) and Rand Paul (R-Ky.). But she also didn't rule out someone who's not already in office.
"It doesn't have to be someone who has a title today, someone in office today," Palin said. "In fact, some would say we need to stay clear of those who have followed a conventional political path. Maybe they are part of the problem. There are businessmen and women out there. There are strong family men and women who understand what it is that makes America exceptional and they want to protect that."
See a clip of the interview above.
Before You Go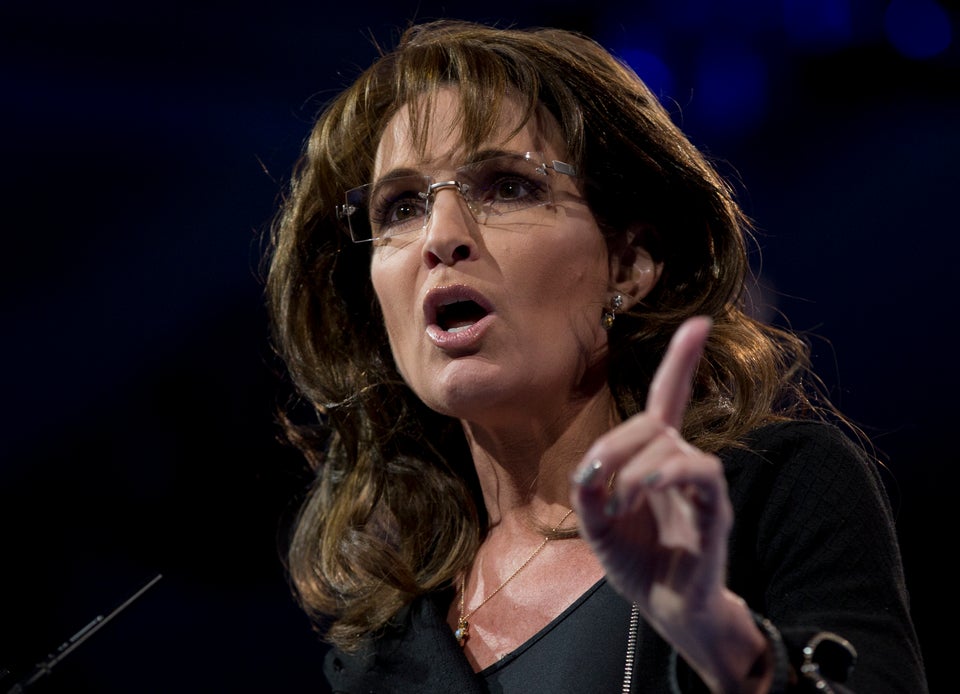 Top Palinisms
Popular in the Community