Former Alaska Gov. Sarah Palin (R) said she was "banned" from certain talking points while running alongside Sen. John McCain (R-Ariz.) on the Republican ticket in the 2008 election.
Palin criticized the media for "ingratiating themselves with [Obama] and vice versa" and trying to "destroy these whistleblowers" who were talking about controversial pastor Jeremiah Wright and Bill Ayers, former University of Illinois professor and co-founder of the violent anti-war group Weather Underground.
"Though I was during the campaign running for VP, I was banned from talking about Jeremiah Wright and Obama's friend, Bill Ayers, the character that he befriended and kicked off his political campaign in the guy's living room," Palin said.
Palin blamed "those elitists, those who are the brainiacs in the GOP machine running John McCain's campaign at the time" for saying "the media would eat us alive" if the vice presidential candidate touched on those issues.
"What it got us was a list of these scandals," Palin said about the "self-censoring" done by the McCain campaign. "This is kind of a redneck version of one of those elitist tactics of Karl Rove, how he uses his white board. This a redneck version of a whiteboard. And on this list, the scandals that are destroying America."
Before You Go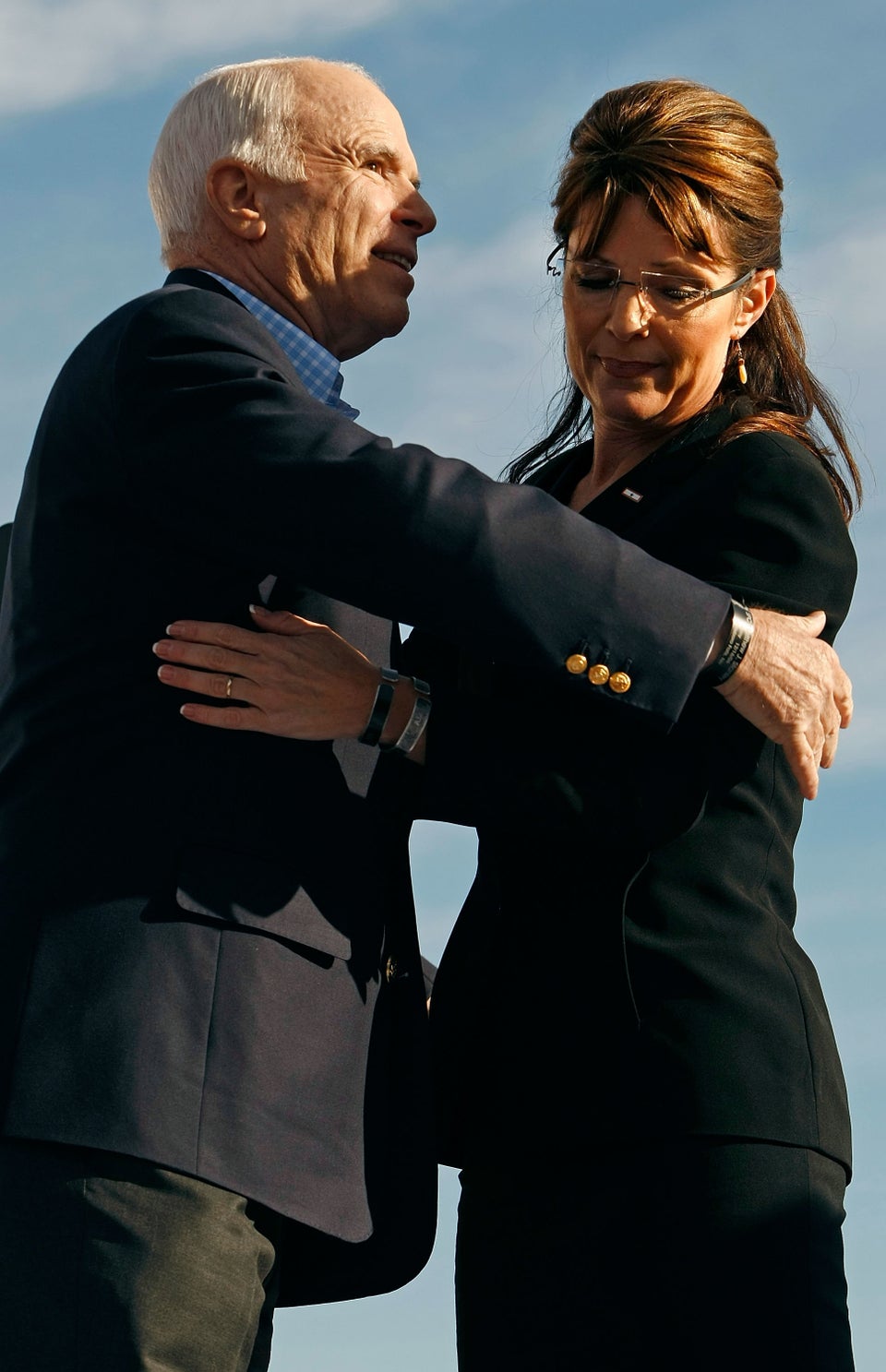 Sarah Palin Hugs It Out
Popular in the Community