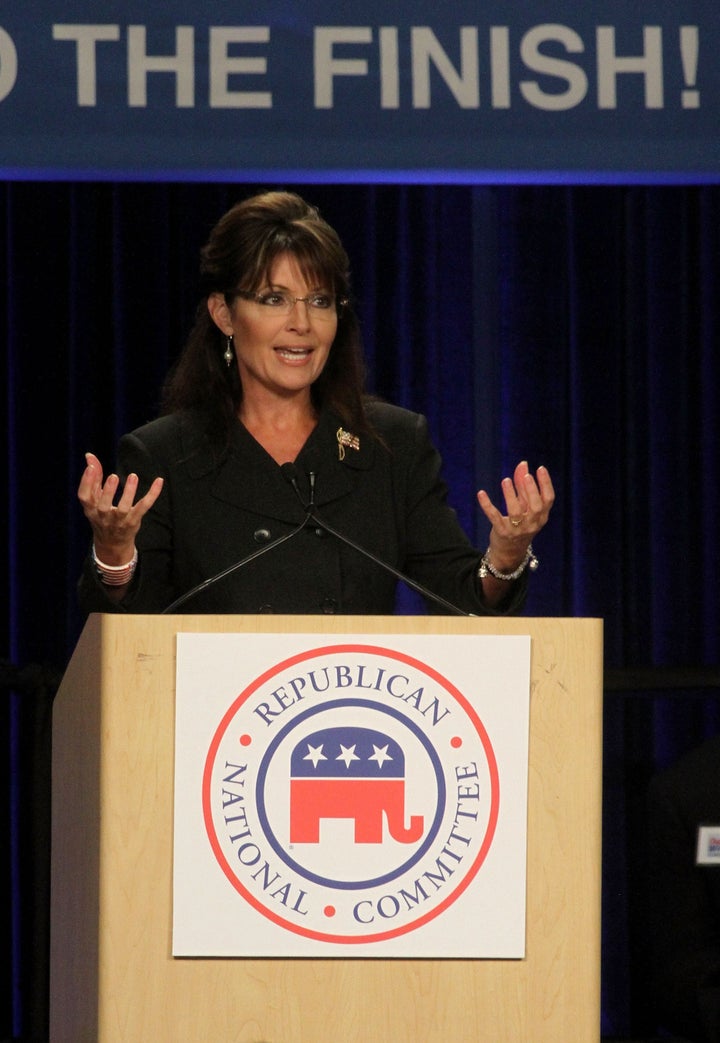 While touring a logging camp with her family on Sunday's episode of "Sarah Palin's Alaska," Palin took the opportunity to skewer conservationists who use pencils and paper as a medium to complain about her stance on the environment.
"Conservationists write me these nasty letters because I support an industry like this," the former vice presidential candidate said, after taking a chainsaw to an Evergreen Timber tree. "They write me these nasty letters using their pretty little pencils on their pretty little stationery not realizing. Where do you think your pencil and your piece of paper came from, people? It came from a tree that was harvested."
On last week's episode of the show, Palin targeted Michelle Obama for supposedly crusading against desserts with her anti-obesity campaign.
Former Arkansas Gov. Mike Huckabee later came to the first lady's defense, arguing Palin "misunderstood" the campaign's mission, and that the issue of obesity was one that the nation needed to take very seriously.
Popular in the Community