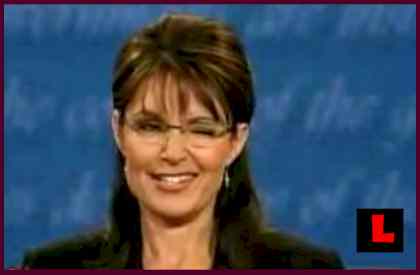 I love it! This is not a Saturday Night Live sketch. FOX is actually airing a show called, Real American Stories. It stars Sarah Palin. Remember when Palin quit her job being governor of Alaska? Her reason: She didn't want to be a lame duck governor. She used some sort of confusing basketball metaphor. Palin stressed that she'd be better off helping the Republican party in other areas -- such as hosting of the FOX News chat show, Real American Stories.
Picture Sarah Palin in the pitch meeting for this TV talk show: "Imagine we tell stories. American stories. Except they'd be real American stories."
Now we know why Sarah Palin had so much disdain for Katie Couric: she actually wants to be her.
But apparently all of Sarah Palin's Real American Stories aren't real. A segment planned with actor/rapper LL Cool J featured a promo that was lifted from a 2008 interview he gave to someone else. In LL's Twitter words:
Fox lifted an old interview I gave in 2008 to someone else and are misrepresenting to the public in order to promote Sarah Palin's show. WOW.
What really puzzles me is, out of all the people in the world for the former Alaska Governor/Vice Presidential candidate to interview and tell their real American story, why the hell would she pick LL Cool J? Still, I imagine it's going to be a pure treat to see Sarah Palin interview celebrities one-on-one.
David Letterman! Look out your job is in trouble!
No joke, the show kicks off on FOX on April 1st. Sarah Palin also signed a deal with Discovery Networks to be part of Sarah Palin's Alaska, an eight-part documentary produced by Mark Burnett that will air on TLC. Palin will receive $1 million an episode for the show.
Pretty darn good pay for a once potential lame duck governor.
Popular in the Community